10 Fun 10-Year-Old Birthday Party Activities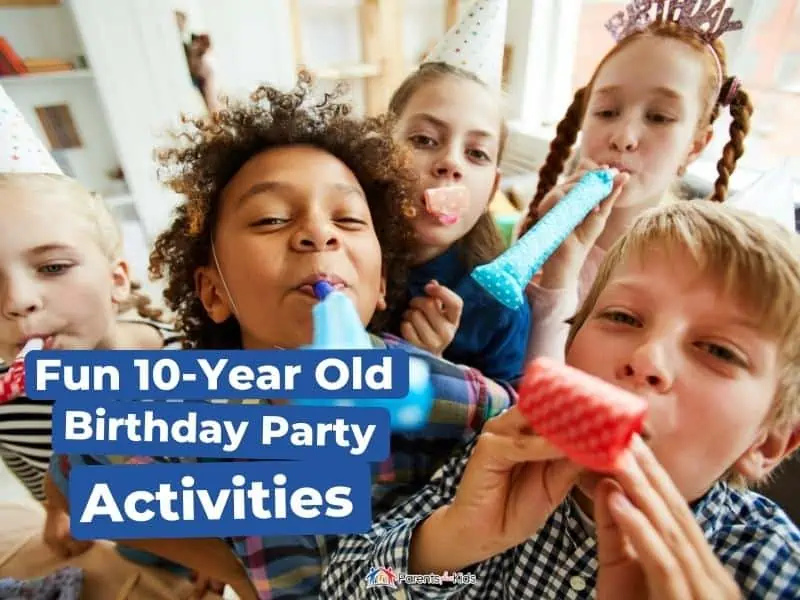 This post may contain affiliate links. If you buy through the link, I may earn a commission. Learn More.
I love planning birthday parties. It's my one, true superpower.
I not only plan my kids' parties but also my friends' kids' parties, school parties, and block parties.
Over time, I have learned which activities are big hits and which ones are even bigger misses.
10 Fun Birthday Party Activities for 10-Year-Olds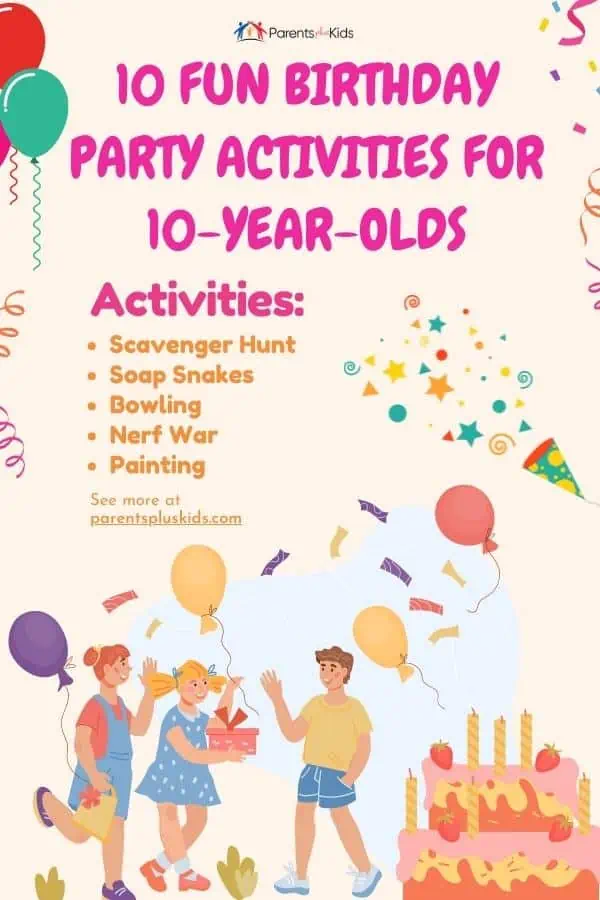 You might not have time to plan a party or you're not sure what average 10-year-olds like. Never fear! Here are some of the best activities for 10-year-olds.
1. Scavenger Hunt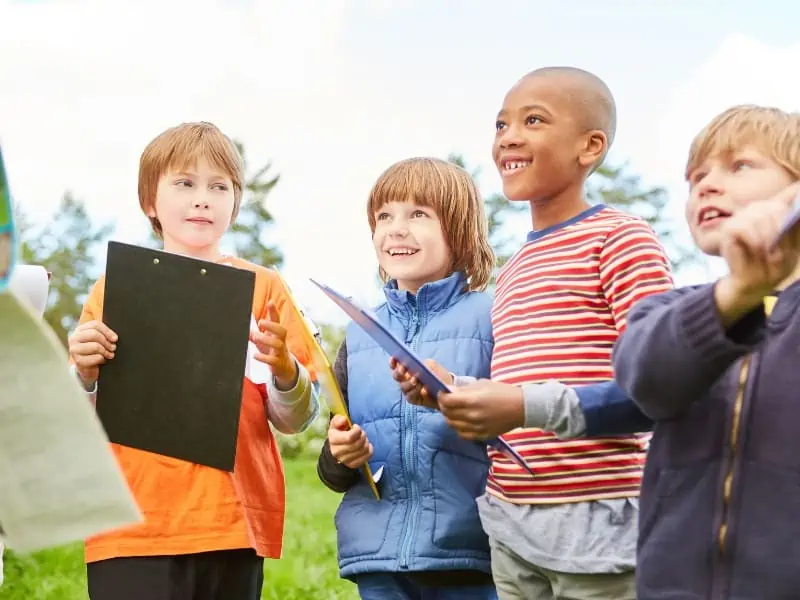 By far the funnest and easiest to plan activity is a scavenger hunt. Give each participant a bag and a list of items to find or tasks to complete.
You can do a nature hunt, which requires kids to go outside and find certain leaves or rocks.
I prefer hiding favors and toys that they need to find, collect, and then keep as a memento of the party.
Indoor or Outdoor
Items Needed
Canvas Tote Bags, party favors, printed scavenger hunt lists
Cost
Less than $50
2. Crafting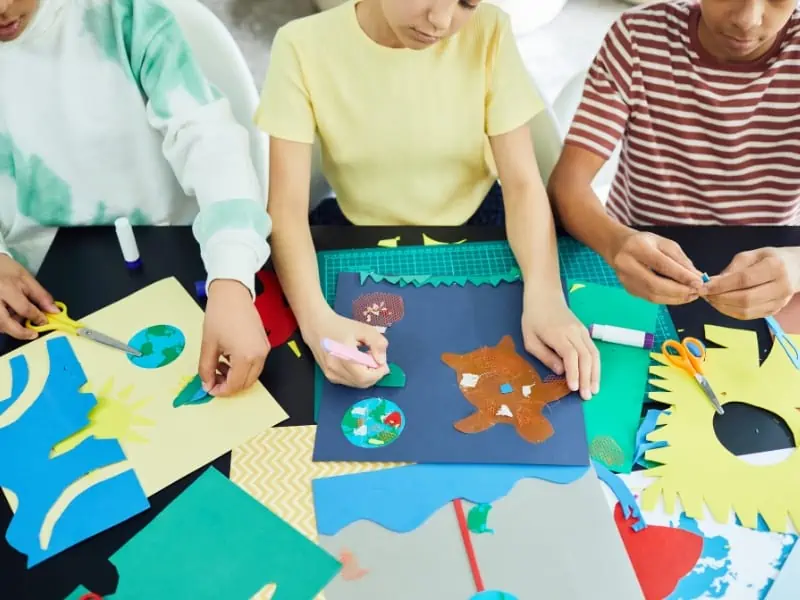 The type of crafting is entirely dependent upon your child's interests. I planned a Minecraft themed birthday party that included crafting designs from perler beads.
Another 10-year-old birthday party I planned included making bracelets and slime.
Indoor
Items Needed
Pre-packaged craft kits like these for making jewelry, bookmarks, birdhouses or sand art.
Sale
klmars Charm Bracelet Making Kit,Jewelry Making…
【Endless Bracelet Making Possibilities】:With a variety of charms, beads, and bracelets…
【Different Surprise Craft Kit】:This craft kit includes a variety of charmingly themed charms and…
【Simple &Mess-Free】:Our bracelet making kit is designed for hassle-free crafting. NO TOOL, NO…
Cost
$10 to $30 for up to 12 kids.
3. Soap Snakes
Soap snakes are, by and large, the most popular activity at any child's birthday party.
It consists of using a tube and dish soap to create giant, foam snakes that make a huge mess, resulting in children playing with foam and bubbles for the rest of your party.
It sounds daunting but it's actually very simple. Collect plastic bottles until you have enough for each child. Take off the lid and cut the bottom off of the bottle so that it is an open-ended tube.
Write each child's name on the bottle with a permanent marker. Cover the end with a wash cloth and secure in place with a rubber band. Set aside.
Make a large solution of soap with about 1/2 cup water and 1/4 cup dishwashing soap per child.
Have the children place the bottle into the solution, wash cloth side down, and then lift out and blow to create long, massive soap snakes.
Outdoor
Items Needed
Plastic bottles, permanent marker, wash cloths, rubber bands, bucket, water, dishwashing soap.
Cost
Most of the items you need you can find around your house. You probably will only need to purchase the wash cloths (though you can cut up old t-shirts or towels instead) and dishwashing soap. Your cost will likely be no more than $15.
4. Training Academy
I have planned several different types of training academies for birthday parties. One group did a Jedi training academy.
It included making their own light sabers out of pool noodles, "defeating" a Death Star-shaped pinata and mastering "the force" by learning some simple magic tricks.
My son's 10th birthday party was Harry Potter themed, in which each child went through our version of Hogwarts.
There was a maze made from tape, a make-your-own wand station and a scavenger hunt that ended with each child finding a stuffed animal that became their companion.
You can choose to make a training academy that works around the theme your child loves.
Indoor or Outdoor
Items Needed
The items needed will depend entirely on your specific version of a training academy. At minimum, you should provide certificates of completion once the party is over.
Cost
As much or as little as you like.
5. Bowling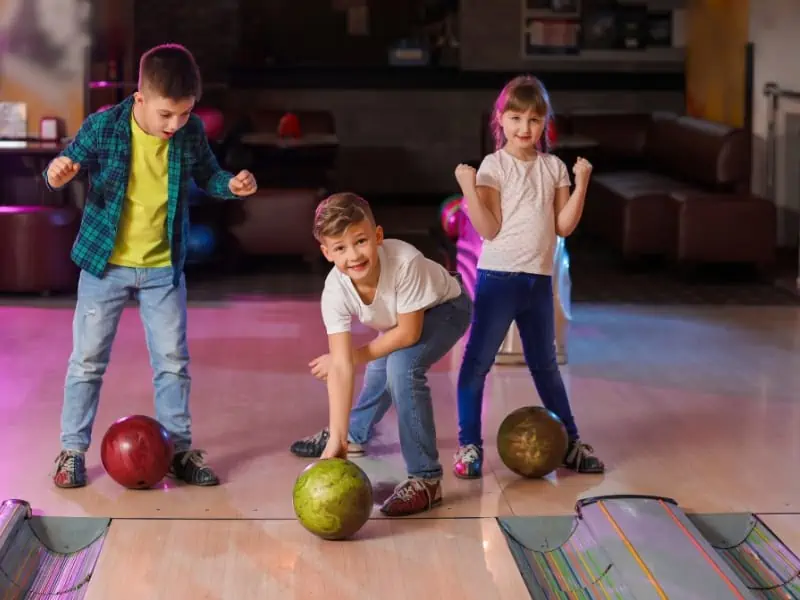 Who doesn't love bowling? Ten-year-olds will be entertained for hours. Best of all, you can choose to have your party at a bowling alley.
All of the set-up and clean-up is taken care of for you. All you have to do is pay the bill. However, if you're like me, you are looking for a way to spend less while having the same amount of fun.
If you have a basement, a garage or a driveway, you can create your own bowling alley. All you need are some bowling pins and imagination.
Indoor or Outdoor
Items Needed
A plastic bowling pin set for outdoors or a wooden bowling pin set for lawn bowling.
Cost
$20 for a set of bowling pins or up to $500 for a party at a bowling alley.
6. Cookie Face
Cookie Face is a time-honored tradition at my kids' birthday parties. It is fun for the participant as well as everyone who is watching.
The simple game involves basically no preparation. The child stands with their face toward the sky and you place a cookie on their nose, cheek or chin.
They then have to try to eat the cookie without using their hands while also not dropping it.
Indoor or Outdoor
Items Needed
Cookies
Cost
About $3.
7. Nerf War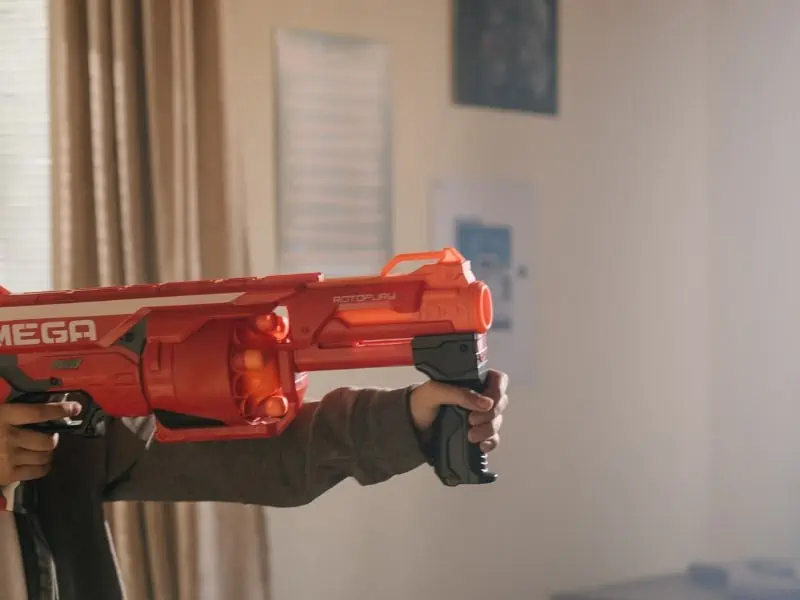 You can plan an entire party around Nerf. Ten-year-olds can easily spend an hour attacking each other with these harmless toys.
You can rent a facility that is designed for Nerf wars, you can provide Nerf guns for all of the party-goers or you can ask attendees to bring their own.
I have found that the best option is to provide Nerf blasters so everyone has the same device and there is no worry that someone's precious Nerf gun gets damaged.
Outdoor
Items Needed
Nerf Gun Party and extra bullets.
Cost
About $35.
8. Ice Cream or Taco Bar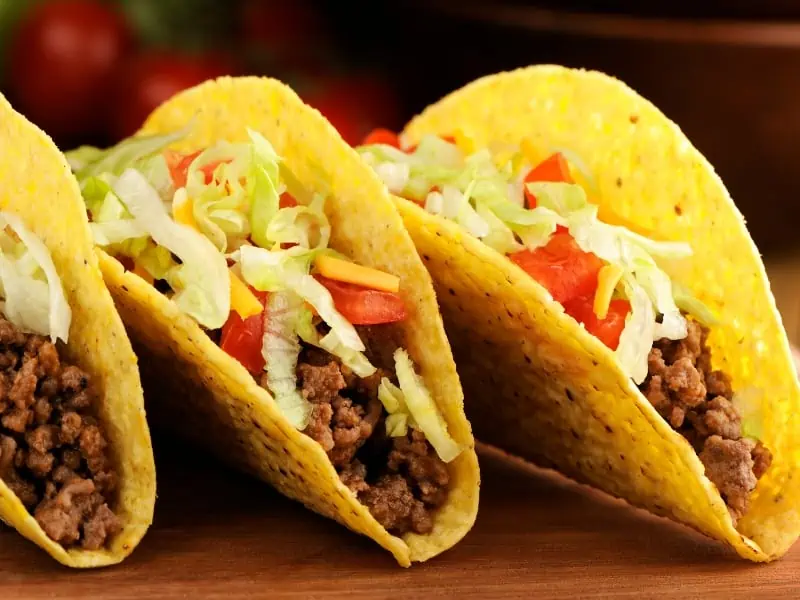 Kids love to play, but they also love to eat. Letting them make their own food ensures that they will have exactly what they want.
An ice cream bar should include ice cream and multiple toppings like chopped nuts, sprinkles, cookie crumbles, whipped topping, caramel sauce, hot fudge sauce, marshmallows, candies and chopped fruit.
A taco bar should have taco shells, meat or meat substitute, shredded cheese, sour cream, lettuce, guacamole, salsa and anything else your child loves on their tacos.
At my daughter's last birthday party, we included diced onions, black olives and sliced apples. You read that right. Apples.
Indoor
Items Needed
Food, utensils and, if you want to avoid a mess, plenty of drop cloths.
Cost
The cost of food should not be more than $100.
9. Painting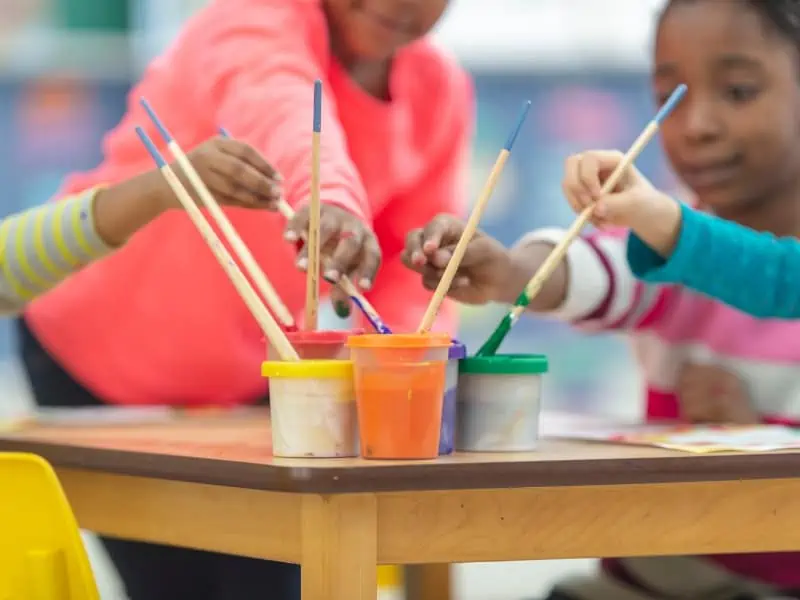 Painting parties are amazing. Both kids and adults love them. Give each child a smock or apron, paint brushes, a canvas and some paints.
You can then follow an online tutorial (example below) for painting or, if you're an artistic person, you can guide the painting yourself.
Indoor
Items Needed
Painting smocks, canvases, paintbrushes and paints.
Cost
About $55
10. Movies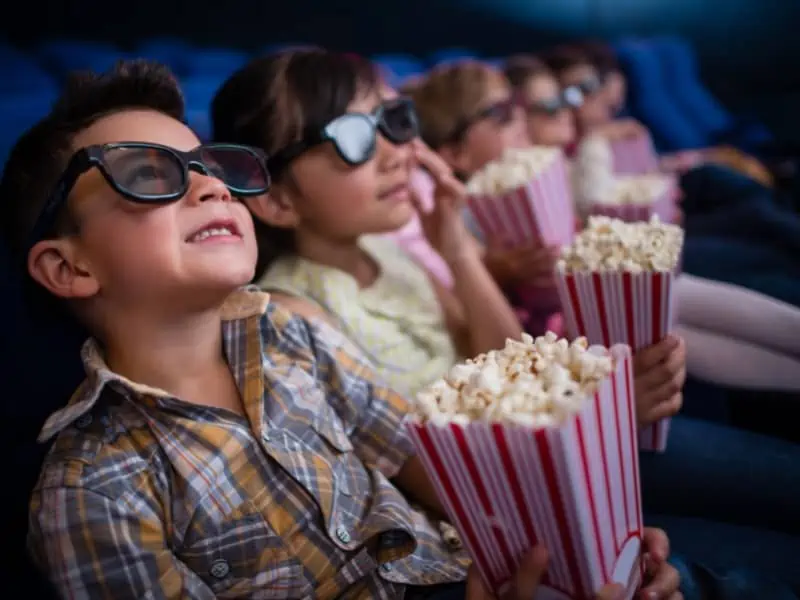 When all else fails, show a movie. You can take the kids to the theatre or stream a movie in your home.
I have found that the secret to finding a movie 10-year-olds love is to look for something you find incredibly annoying. If a minion is involved, you're set.
Indoor
Items Needed
Any kid-friendly movie
Cost
None
Key Takeaways
Planning parties is fun but it can be a lot of stress as well. Choose one of these activities to ensure your 10-year-old's birthday party will be fun for all of the guests.
Do you have favorite activities that aren't listed here? Tell us about them in the comments!
Have You Read These Yet?