10 Fun Birthday Party Activities For 4 Year Olds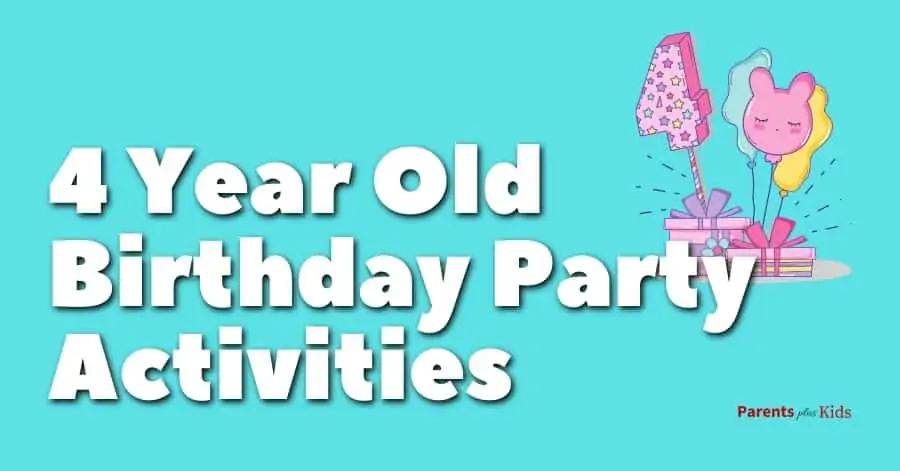 This post may contain affiliate links. If you buy through the link, I may earn a commission. Learn More.
I love throwing parties. To me, there is no greater joy than a group of children laughing and enjoying themselves.
The following birthday party games and activities are ones that I have personally used and are always a hit. Each of these are perfect for four-year-olds, but older children enjoy them too.
*FYI, some of the links in this article about 4 yr old birthday party activities may be affiliate links. If you click and make a purchase, we may get a commission (at no extra cost to you). For more info, please see our disclaimer.
4 Year Old Birthday Party Activities
1. Pinata Break
Children of all ages love a pinata. Children are blindfolded, given a stick, and told to beat the pinata until it bursts open. They are rewarded for their efforts with candy. Alternatively, you can choose a less violent "pull-string" method.
How to Set Up the Pinata
You can either purchase a pinata or make your own. When you have the pinata, hang it from a sturdy beam if inside or from a tree branch if you are outside. Make sure it's low enough that young ones can reach the strings or reach the pinata with the baton.
Items Needed
Pinata baton (if not using a pull string pinata)
Blindfold
Pinata filler
Bags for collecting treats
A good option is this pinata kit that contains everything you need except the candy.
Parents can choose candy or small toys to fill the pinata. Just make sure nothing is so large that it won't easily escape once the pinata is open.
Pinata Complete Set
This set comes with a piñata, a pinata stick, a blindfold, and confetti you can use to fill the piñata.
How Much Space is Needed for a Pinata?
This depends on the type of pinata. Those that are being smashed need quite a lot of room. In order to keep the kids from hitting each other as they swing. This can be done outdoors or in a roomy basement. Pull-string pinatas can be done anywhere.
Estimated Cost
About $60. Expect to spend $20 to $40 on the treats and up to that much more for the pinata itself.
2. Egg and Spoon Race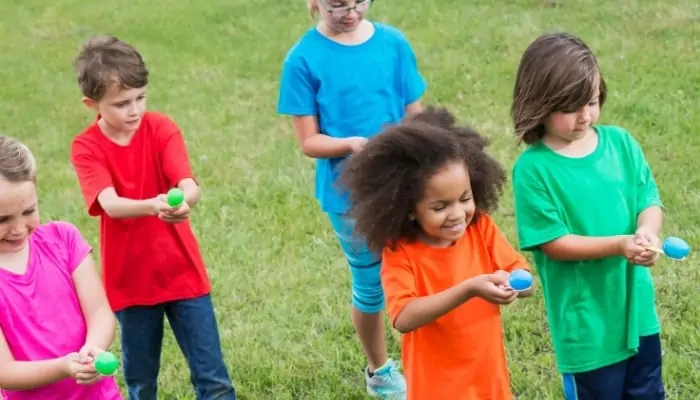 The classic egg and spoon race is always a hit. There are a lot of opportunities for giggles while children balance an egg on a spoon while racing one another.
How to Set Up the Egg and Spoon Race
Give each child a spoon and an egg. Tell them to hold the spoon in one or both hands while balancing the egg in the spoon's bowl. Put down cones to show the starting and ending point of the race.
If a child drops their egg, they must stop, reposition the egg and return to the race. You can also put children on teams for this race, but that's only necessary if you have a large number of attendees.
Items Needed
Consider buying novelty spoons, like these fun, color-changing spoons, that children can keep as favors.
Eggs can either be hard-boiled or plastic eggs filled with small candies.
How Much Space is Needed for an Egg and Spoon Race?
You'll need to have plenty of space for any racing. Make sure you're outside in an area where the ground is somewhat level.
Estimated Cost
You can spend as little as $5 if you use spoons you already own and simply boil two dozen eggs.
3. Pass the Ball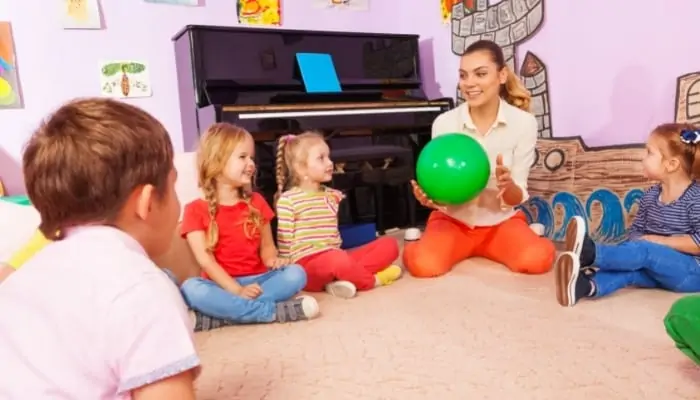 Pass the Ball is basically musical chairs without the chairs. Children sit in a circle and pass a ball to the sound of music. When the music stops, whoever has the ball is "out."
You can make it more fun for a child to be "out" by letting them win a prize that they can enjoy while the other children continue playing the game.
How to Set Up Pass the Ball
There's no real set-up. You simply need a ball, enough room for children to sit in a circle, and a way to play music. If you're giving prizes, you can have them on display or use a grab-bag method.
Items Needed
Music playing device
Ball
Prizes (optional)
How Much Space is Needed for Pass the Ball?
This game can be played indoors or outdoors. You only need enough space for children to sit in a circle.
Estimated Cost
You can get away without spending any money at all on this game. You might end up spending $20 or so on prizes if you decide to go that route.
4. Treasure Hunt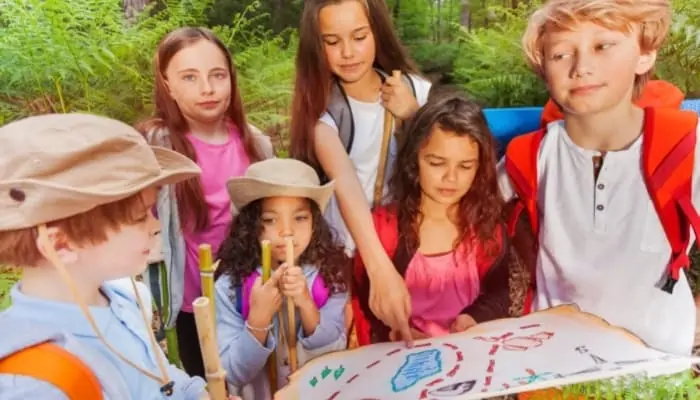 A fun way to occupy the kids is to send them on a treasure hunt. Not only do kids love looking for treasure, but parents like the much-needed break. This can be as simple or complex as you want.
How to Set Up a Treasure Hunt
First, decide what you want the treasure to be. Next, hide the treasure! When it's time, send the kids out with instructions, and then sit back and relax.
There are a couple of different ways to manage a treasure hunt to make sure all kids receive equal gifts. One is to make a list of items to find (one ball, one granola bar, one bottle of bubbles, etc.) and make sure you hide enough for each child to get one. Make sure they know that they're only allowed to have one item of each.
Another option is to put together a box or bag of goodies with the child's picture on it. This way, they are only looking for their own treasure.
Items Needed
Treasure hunt prizes
Bags for carrying treasure, if needed
How Much Space is Needed for a Treasure Hunt?
Treasure hunts work best outdoors where you can spread out, but they're fine inside as well. Just make sure you close any doors for rooms that are off-limits.
Estimated Cost
You can get away pretty inexpensively with this one. Hit the party favor section at your favorite store, and you may find yourself spending less than $10 on this activity.
5. What's in the Bag?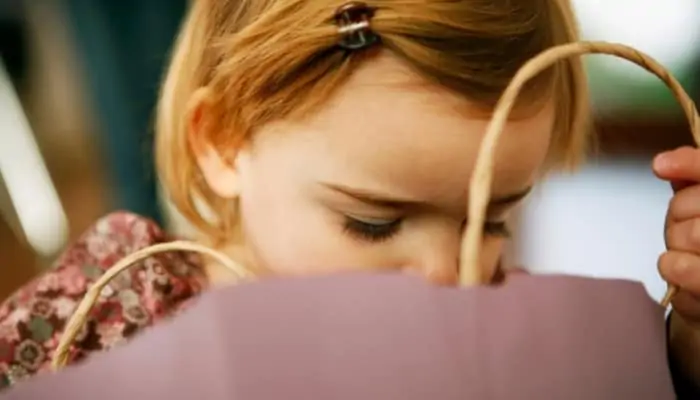 This is a simple guessing game that works best with smaller numbers of toddlers. It's also a fun game for baby showers and wedding showers.
How to Set Up What's in the Bag
Every toddler receives their own gift bag with a different item inside. Instruct each toddler to reach into the bag without looking and try to guess what's inside.
Once everyone has had a chance to guess, have them pass their bag to their neighbor. Keep going until everyone has a chance to hold each bag.
Some good ideas for bag contents:
Rubber ducky
Plastic building block
Toy car
Plush teddy bear
Crayon
Spoon
Juice box
Items Needed
How Much Space is Needed for What's in the Bag?
Very little room is required for this activity. You only need space for the children to sit in a circle, which can be done inside or outside.
Estimated Cost
You might spend as much as $15 on a set of gift bags. The items for the bag can be simple things you already have around your house.
6. Bubble Snakes
By far, the most successful party activity I have ever seen is bubble snakes. It's so simple, so inexpensive and some of the most fun these toddlers will ever have.
Just be sure to tell parents in advance that children will be getting wet as they play with the big, foamy snakes.
How to Set Up Bubble Snakes
The good news is that bubble snakes are inexpensive. The bad news is that it does take some work to pre-assemble the bubble snake blowers.
Cut the bottom off of a plastic water bottle. Place an old sock or dishrag over the area that has been cut so that it is completely covered. Secure the rag with a rubber band or duct tape.
Next, put dish soap in a large, flat container and mix it with water. Have the child dip the cloth end of their bottle into the solution and then blow through the mouth of the water bottle.
Make sure they know to blow and not suck, otherwise, you might have some upset toddler tummies.
Items Needed
Empty water bottles
Duct tape or rubber bands
Old socks or washrags
Dishwashing soap
Water
Large container for bubble solution
How Much Space is Needed for Bubble Snakes?
You'll definitely need to be outside for this one. Make sure you have a lot of room in an area that can handle plenty of foamy bubbles and laughing children.
Estimated Cost
Most of us have these supplies already lying around the house, therefore you shouldn't have to spend anything!
7. Cookie Decorating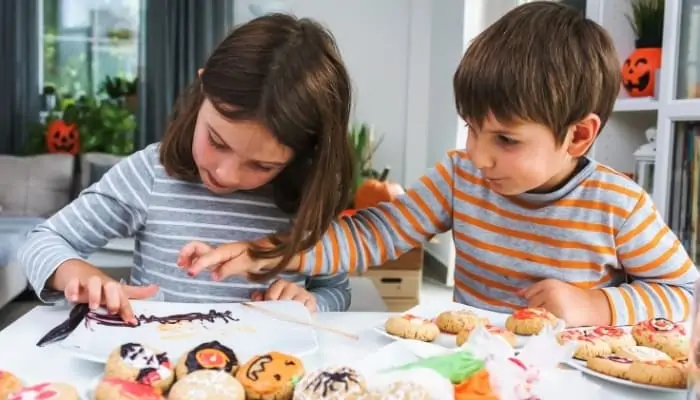 Letting the kids decorate their own desserts saves you time and money. It's also a memorable moment for little ones who rarely get to be in charge of decorating birthday treats. This activity works great with cupcakes too!
How to Set Up Cookie Decorating
Set out a variety of colors of frosting and sprinkles. Give each child their own sugar cookie and tell them to decorate as they wish. When they're done, they can eat their own creations.
Items Needed
Sugar cookies
Assorted frosting
Bowls and plastic spreading knives for each frosting
How Much Space is Needed for Cookie Decorating?
This is an activity that can be done anywhere you have a clean, flat surface and a place for children to sit while they decorate. You can do it inside around the dining room table or picnic style outside.
Estimated Cost
Expect to spend about $15 if you make the cookies and frosting yourself. The cost will be about twice that if you buy frosting and cookies.
8. Tie Dye
I was surprised when a friend put together a tie-dye party for our young children. I thought it was ill-advised because the children were so young.
However, I quickly found that as long as the kids were supervised, they tie-dyed with great care. We have since hosted our own tie-dye parties, and they have always been a smash.
How to Set Up Tie Dye
Put out three tables: One for prepping the item to be tie dyed, one for dying and one for rinsing/drying the tie dyed items. Don't forget to put out plenty of rubber bands and dye.
Items Needed
Rubber bands
plastic bags (for placing the items in once they've been dyed)
Smocks or old t-shirts to cover the children.
Three tables and table cloths
Items to tie-dye (have children bring their own)
How Much Space is Needed for Tie Dye?
You will need considerable space considering I have three tables for my wares. It's recommended that you do your tie-dying outside so you won't have any carpet accidents indoors.
Estimated Cost
Tie dye can get fairly expensive. Expect to spend at least $60 to $100 for a small group project.
9. Dance Party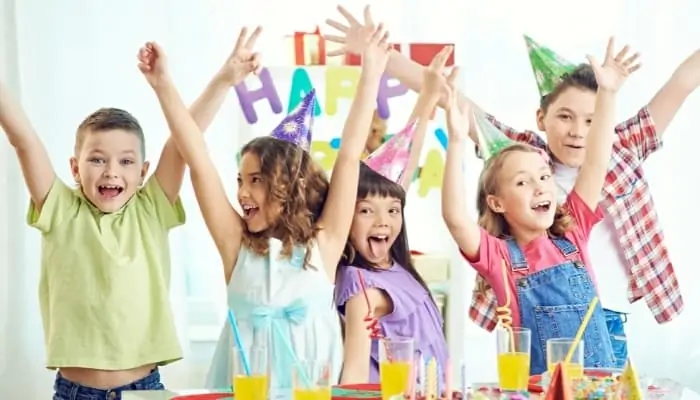 Who doesn't love to dance? Set up a dance floor during your child's birthday party and you will be the talk of the town.
How to Set Up the Dance Party
You will need a solid floor for dancing and a music player with a pre-programmed playlist. Make sure all tuns are kids friendly and don't skimp on favorites like "Farmer in the Dell."
Items Needed
Portable music player
Lights or smoke machine, if you want to be fancy
How Much Space is Needed for the Dance Party?
The amount of space you need depends on the number of children attending the party.
I was able to host a small dance party in my dining room by removing the table and chairs. Conversely, I have also had to rent out a gymnasium for a large number of attendees.
Estimated Cost
If you have the dance party at home and you already have a music player, the dance party won't cost a thing. In fact, you may find you want to keep the dance party going at all times so kids can stop in as they please during the course of the party.
10. Horse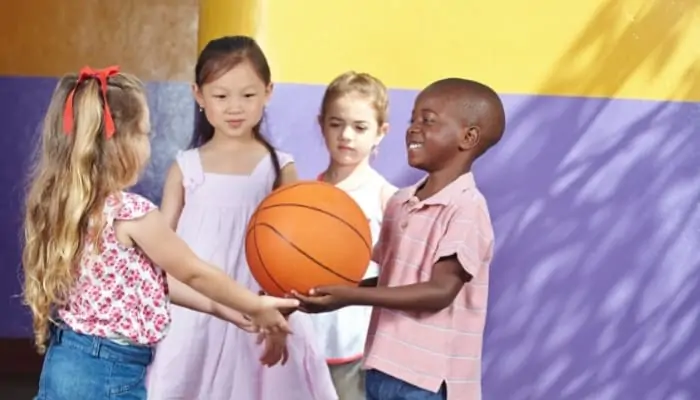 When my son turned four, he wanted a sports theme for his birthday.
We set up a number of sports stations inside our home (it required moving furniture, but his birthday is in February – being outside wasn't an option). One of the most popular games was Horse.
How to Set Up Horse
We bought an indoor basketball hoop for the party and we placed it in the corner of our living room. Each child had the chance to make a basket.
Those who failed where others succeeded would earn a letter until they spelled out the word "horse." Once they completed the word, they were out.
Items Needed
How Much Space is Needed for Horse?
You do need some space for Horse, but not as much as you might think. Leave enough room for the hoop and add a few more feet for the children to post while shooting.
Estimated Cost
About $25.
Final Thoughts
Each of these activities have been time-tested and kid-approved. As a bonus, many can be done with little advance preparation and low economic investment.
Which of these activities will you try? Do you have your own favorite party game? Tell us about it in the comments!
Frequently Asked Questions
Here are some frequently asked questions related to activities for a toddler party.