15 Different Childcare Options: Which is Best for Your Child?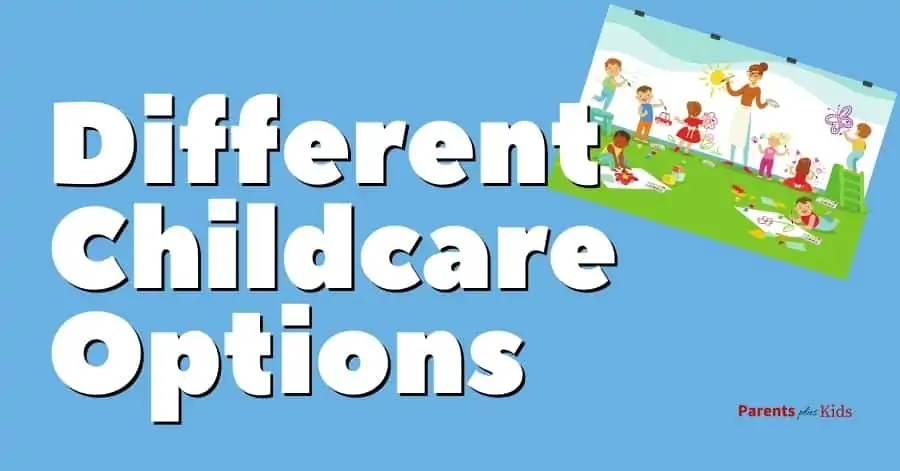 This post may contain affiliate links. If you buy through the link, I may earn a commission. Learn More.
Childcare is a multi-billion dollar industry. Parents know all too well how expensive and complicated it is to find quality childcare.
What parents may not know are all of the options available. I have done much research on the different types of childcare, so you don't have to.
*FYI, some of the links in this article about different childcare options may be affiliate links. If you click and make a purchase, we may get a commission (at no extra cost to you). For more info, please see our disclaimer.
Options for Childcare
This is an exhaustive list of the childcare options available today. I will give you a rundown of what each term means and the tools to help you decide which of these options will work best for your family.
1. Babysitter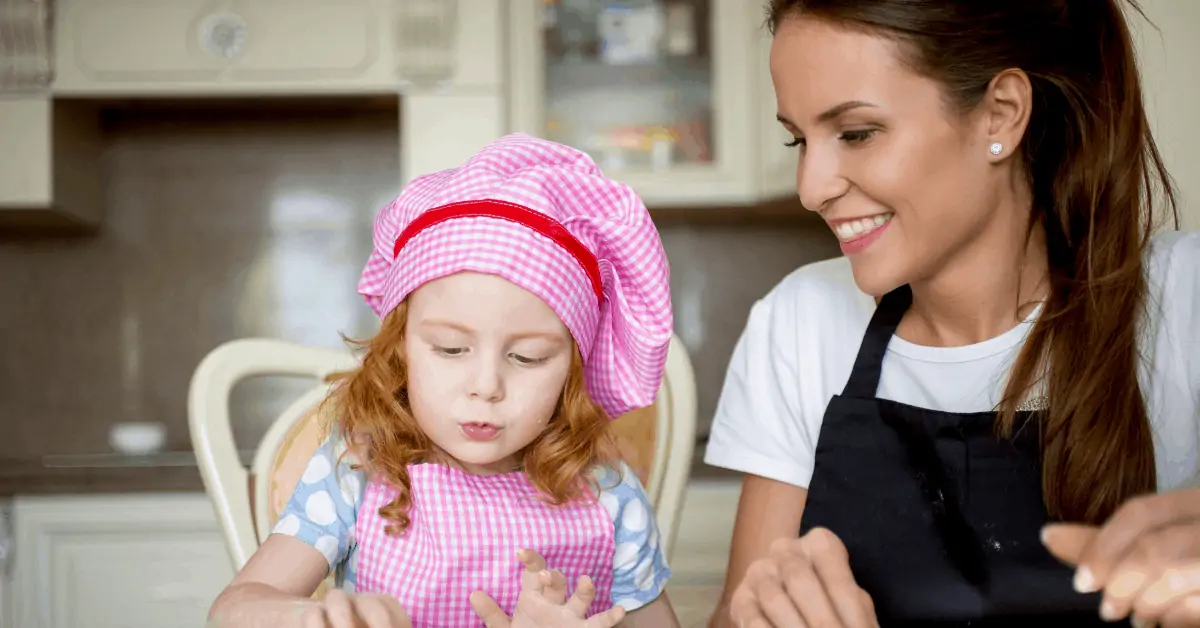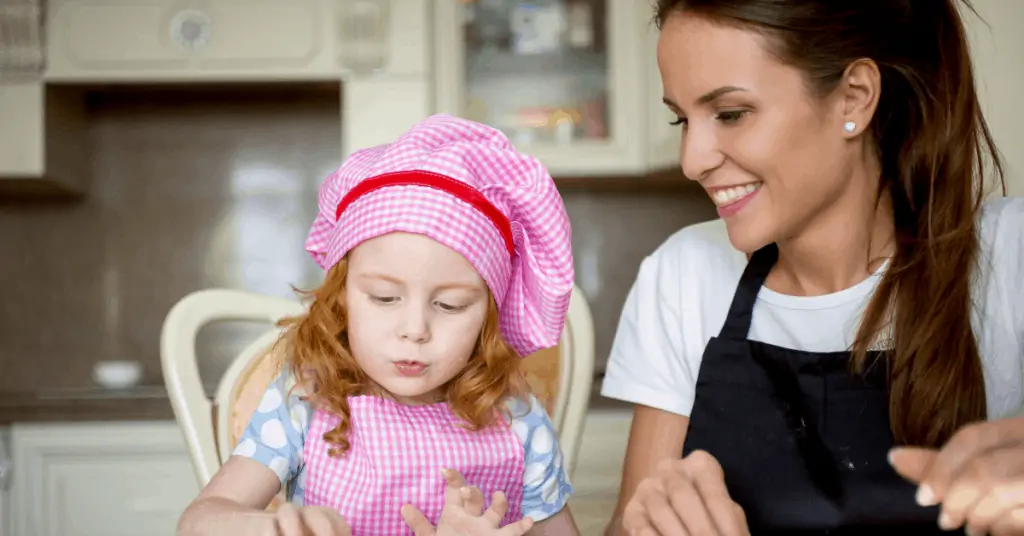 A babysitter is a person who watches children on a schedule that is not typically full-time. In most cases, the babysitter comes to your home to watch your child.
Be leery of those "babysitters" with multiple charges who they watch on a regular basis. Some in-home daycare providers refer to themselves as babysitters to avoid licensing requirements.
Pros:
Low cost
Personalized care
Cons:
Short term
No certification
Who can benefit most from hiring a babysitter?
Anyone who needs temporary, irregular, or short-term care will find a babysitter to be a good solution.
Babysitters are not meant to provide full-time care, so if you're looking for someone to watch your child every day while you're working, look elsewhere.
Related: How to Find a Good Babysitter
2. Daycare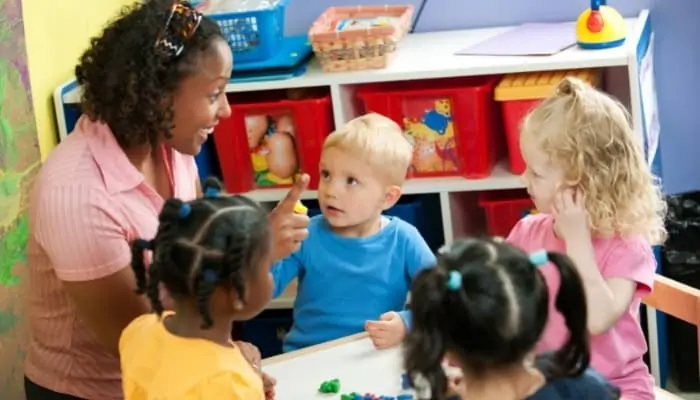 A daycare is a place that watches groups of children during the day. Daycares maybe franchise businesses, privately run, church-based or in-home.
Most daycares accept children from infancy through school-age. They're licensed by the state and run by certified staff.
Pros:
Must meet state regulations
May offer flexible hours
Cons:
Large number of children
Can be expensive
Who can benefit most from using a daycare?
A daycare is a fine choice for those families who need reliable, all-day childcare. There are plenty of options, so finding a good daycare shouldn't be too difficult.
Related: How to Find a Good Daycare
3. Day Nursery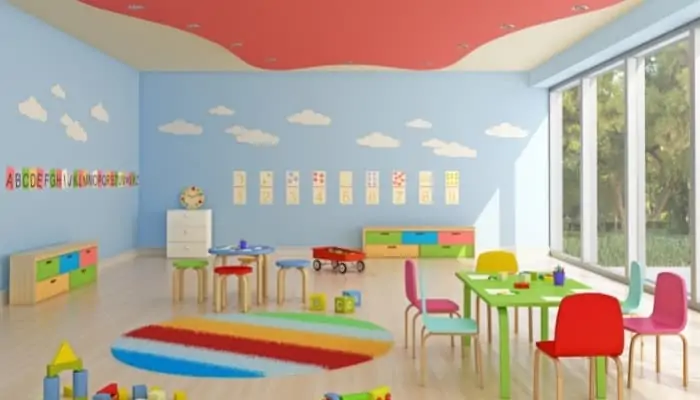 A day nursery is similar to a daycare in that it offers space for children from infancy through kindergarten. The primary difference is that day nurseries usually have certified staff who are educated in early childhood development.
Day nurseries also have smaller groups, so each child receives more individualized care.
Pros:
Smaller groups
Certified staff
Cons:
Children do not receive personalized care
Is usually very expensive
Who can benefit most from using a day nursery?
Whereas daycare can be costly, a day nursery is almost certainly going to cost much more.
In fact, some studies have shown that a day nursery is as much as 61 percent higher than a daycare. That said, a day nursery is an excellent alternative to a simple daycare if you can afford it.
Find a day nursery near you.
4. Childcare Co-Op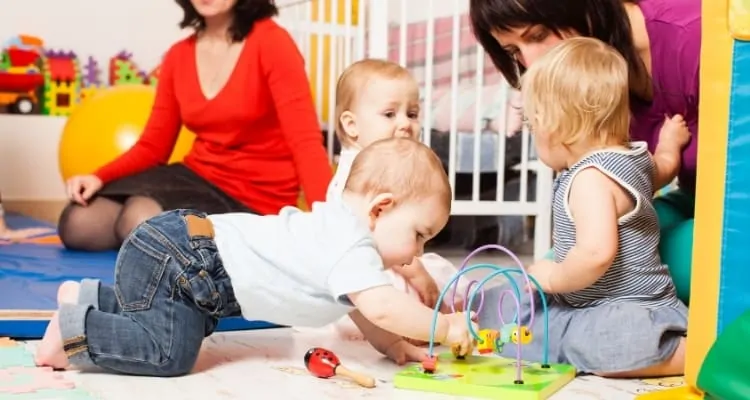 Parents gather together to form a childcare co-op. They usually pay a small fee, but the bulk of their contribution is time. Parents take turns watching the children and following any guidelines set forth by the co-op.
Pros:
Low cost
Parental involvement
Care follows your values
Cons:
You must commit your own time to the co-op
Low oversight
Parents may not be fully vetted
Who can benefit most from using a childcare co-op?
If you love children, have a flexible working schedule and want to be a part of their daycare experience, a co-op can be ideal. For someone like me, who has enough patience for exactly my own kids and no more, a co-op is my nightmare.
Find a childcare co-op near you.
5. Family Care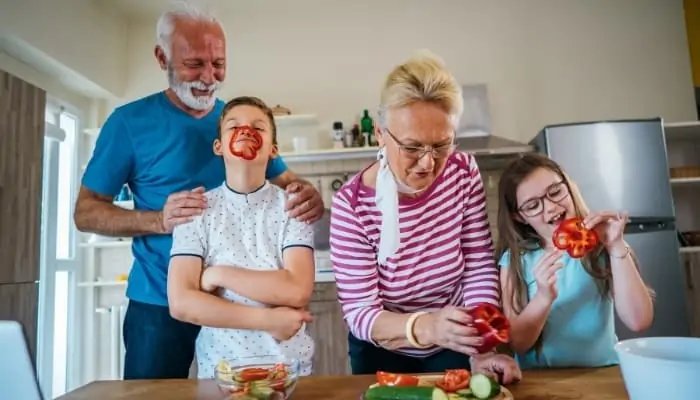 It's not at all uncommon for grandparents to provide childcare to their grandchildren. Some studies have even shown that grandparents who watch their grandchildren are healthier and live longer.
Pros:
Very low cost
Helps to develop a bond between grandparent and grandchild
Cons:
Grandparents can feel resentful if overused
May cause family conflict
Who can benefit most from using family care?
This is an excellent choice if you have family nearby who want to watch your children. Just make sure you let them be honest about the role they want to play.
Also, you should offer to pay them. Don't simply expect grandparents to watch your children for free (though many will).
If having family watch your kids is not an option, go here to find a daycare or a babysitter.
6. Head Start/Early Head Start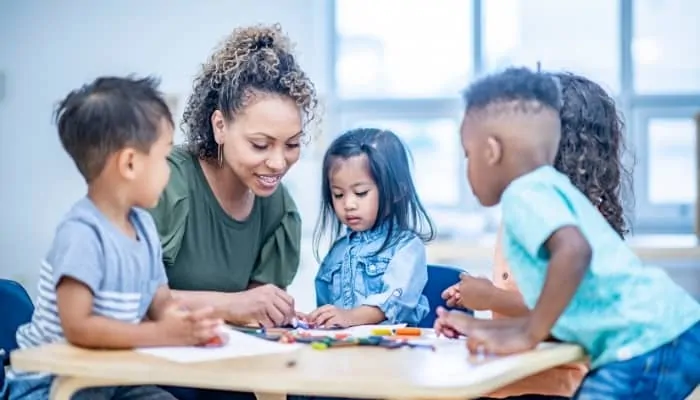 Head Start is a publicly run preschool that is available to children from ages three to five. Head Start is only available to low-income families who qualify.
Children under the age of three may qualify for Early Head Start, which functions as more of a daycare than a preschool though some learning activities are still involved.
Pros:
Good option for low-income families
Excellent learning opportunities
Cons:
May not be available due to high demand
Is not a substitute for full-time daycare
Who can benefit most from using Head Start?
Low-income families greatly benefit from these public services. You may qualify even if you live above the poverty level if you meet other standards.
Find a head start program in your area.
7. Mother's Day Out/Parent's Day Out/Little One's Day Out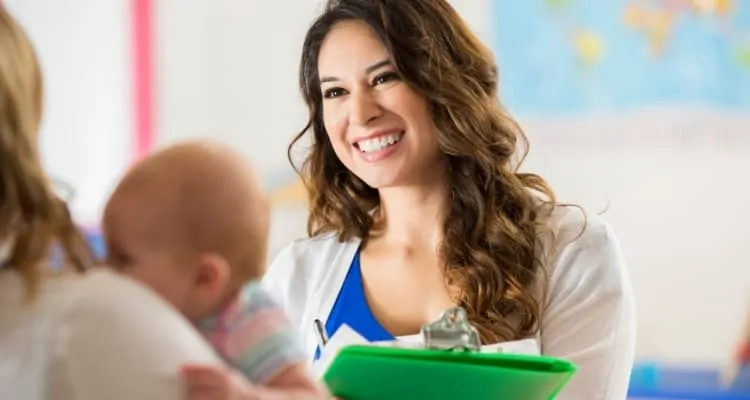 "Day Out" programs offer part-time childcare. They may offer learning activities, but usually they're places kids can be cared for while parents take some time to themselves. These programs are almost exclusively church-based.
Pros:
Reasonable fee
Caring staff
Cons:
Not full-time
High demand may mean there are no spaces available
Who can benefit most from using a Day Out program?
Stay-at-home and work-from-home parents who need a few hours to run errands, clean house or just relax. This is not a good option for working parents.
Find a mother's day out in your area.
8. Mother's Helper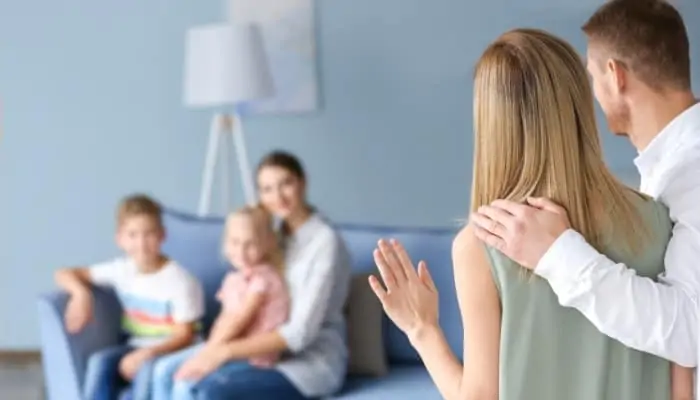 A mother's helper is similar to a nanny, except they don't offer services while you're away. The mother's helper may take care of the kids while you're home, or they might travel with you to help with children. Unlike a nanny, they're not full-time employees.
Pros:
Convenient
Personalized care
Cons:
Not a substitute for daycare or babysitting
You will not have "full" daycare, but simply a helper
Who can benefit most from hiring a mother's helper?
Moms who need to get things done while also keeping their children nearby. As a work-from-home mom, I can truly appreciate the benefit of a mother's helper.
Find a mother's helper program in your area.
9. Au Pair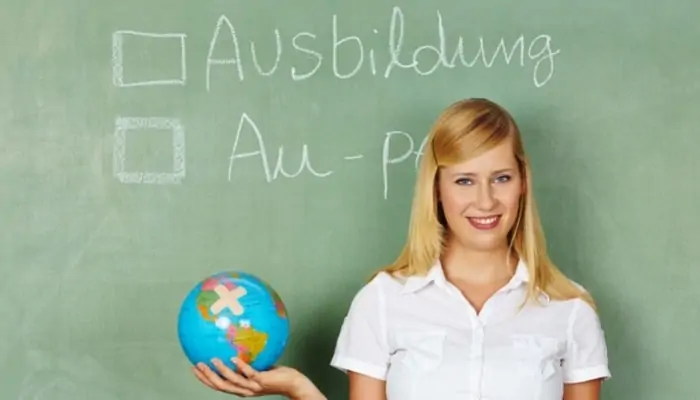 An au pair is part of a cultural exchange program. There are specific rules for an au pair, including an age barrier, a maximum number of working hours, and an agreed-upon cultural learning component.
In some ways having an au pair is like having a nanny. They'll provide personal attention to your child(ren).
Pros:
Low cost
Personalized care
Cultural enrichment
Cons:
Limited hours
Rarely long-term
Live-in required
Who can benefit most from hiring an au pair?
If your family has a spare bedroom and you want to expose your children to new cultures, hiring an au pair can be the ideal situation.
Your au pair will become a part of your family while they are with you, which makes the experience as meaningful as it is helpful.
10. Nanny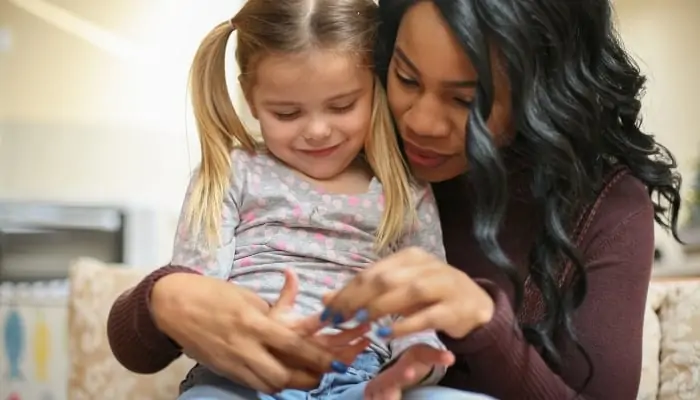 A nanny is a full-time employee who provides childcare services in your home. The nanny has a salary, agreed-upon duties, and hours that you negotiate together. A nanny does not provide group childcare.
Pros:
Personalized care
Flexibility in services
Cons:
Children may miss out on socialization with other kids
Very expensive
Who can benefit most from hiring a nanny?
If you can afford it, a nanny is the way to go. Many of my friends have hired nannies over the years and the only true and lasting downside seems to be the cost.
Find a nanny in your area.
11. Nursery School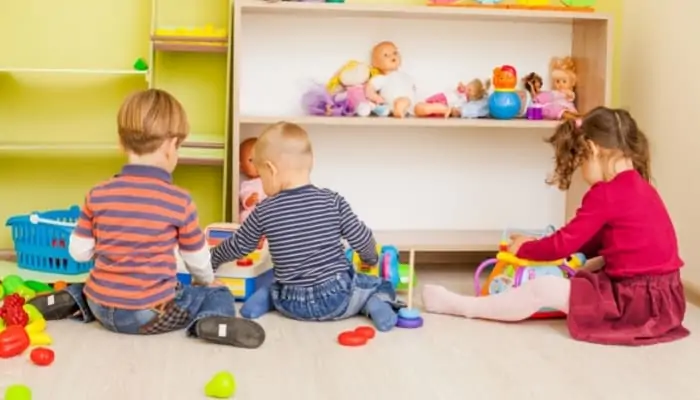 Nursery school is very similar to preschool, with a few key exceptions. Nursery schools may not have as strict of a curriculum as preschool.
Some nursery schools will allow children who are not yet potty-trained, which is uncommon in preschools. In addition, nursery schools might allow children under three, though this is less common.
Pros:
Good learning environment
Highly qualified staff
Cons:
Shorter hours than daycare
Usually not in session in summers
Who can benefit most from using a nursery school?
Children ages three and up benefit greatly from learning in a nursery school. However, most nursery schools have shorter hours with less flexibility than daycare. If you work full-time, this might not be the best option.
Find a nursery school in your area.
12. Pre-K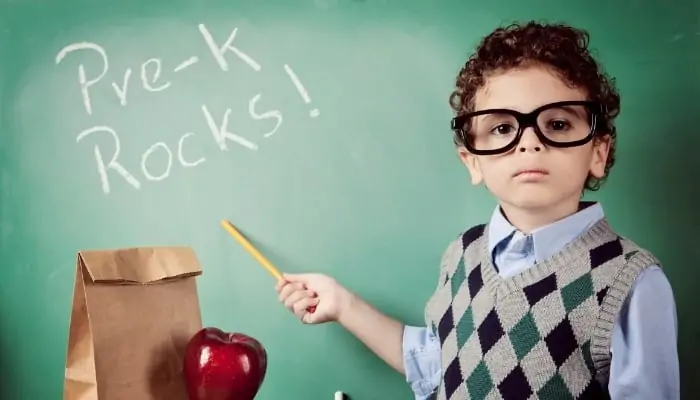 Pre-K, or Pre-Kindergarten, is specifically geared to those children who are about to enter kindergarten. This is a type of preschool that focuses on four and five-year-olds.
They're introduced to lessons learned in kindergarten like letters, numbers, and even simple reading. Pre-K often, though not always, follows a typical school day. Some public schools offer Pre-K.
Pros:
Teaches school readiness
Can be low-cost or even free
Cons:
Follows the school day rather than the workday
Private pre-kindergartens are very pricey
Who can benefit most from using a pre-k?
All parents should strongly consider pre-k. It prepares children for the future while also giving them some safe time away from home. You may need to supplement with a before- or after-school daycare.
13. Preschool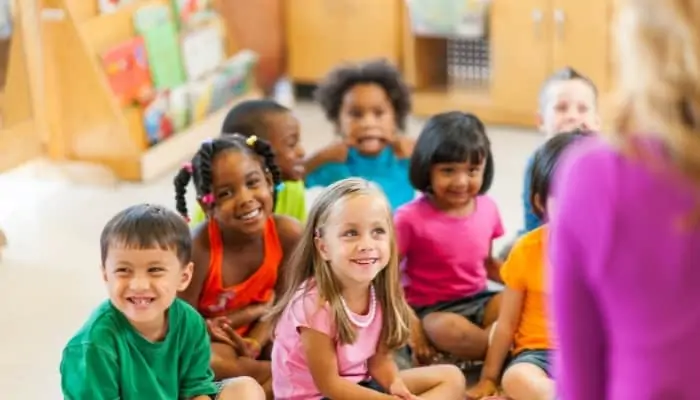 Preschool starts at age three and continues through kindergarten. It's a learning environment where children follow a structured schedule led by a certified staff. Preschool tends to be part-time.
Pros:
Staff is highly qualified
Early learning helps with school readiness
Cons:
Usually part-time
Inflexible schedule
Who can benefit most from using a preschool?
As with pre-k, any child will benefit from preschool. However, parents may find that the lack of a flexible schedule and the abbreviated day doesn't work with their own schedules.
Related: Daycare vs Preschool: What's the Difference?
14. Stay-at-Home Parent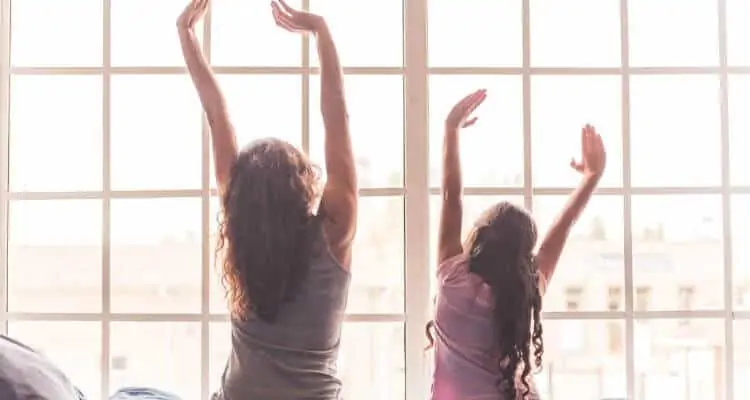 For some, being a stay-at-home parent is ideal. For others, it is a nightmare. For still more, it's not a financial possibility. That said, being a stay-at-home parent gives your child your full attention with loving care.
Pros:
You get to spend each day with your child
You're not entrusting others to do what is best
Cons:
You may miss time with adults
It can be a financial strain
Who can benefit most from being a stay-at-home parent?
A family that can survive off of a single income can benefit greatly from having a stay-at-home parent.
Related: How Moms Afford Being a Stay at Home Parent
15. Waldorf Nursery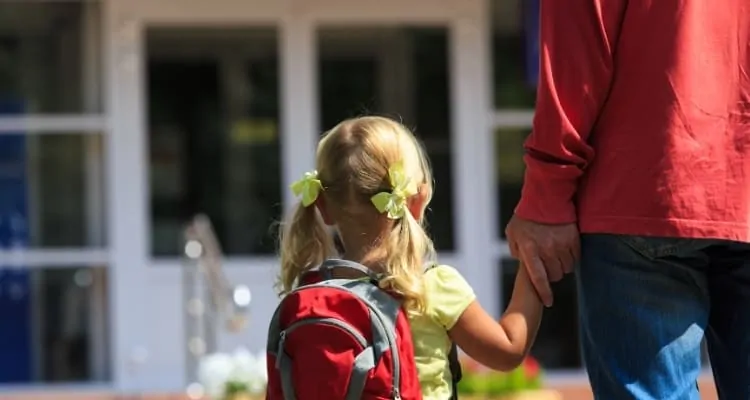 A Waldorf Nursery, sometimes called a Steiner Nursery, are usually attached to Waldorf schools. These nurseries encourage social and emotional growth for children who are not yet ready for kindergarten, starting in infancy.
Many of the nurseries offer a place-based approach, which means they use the world around them to nurture the children.
Some are entirely outdoors, with inside space reserved solely for days with bad weather. Waldorf nurseries are known for being incredibly expensive.
Pros:
Highly qualified teachers
Emotional health is supported
Cons:
Very expensive
Approach may not work for everyone
Who can benefit most from using a Waldorf nursery?
If you like the Waldorf method of learning and you have a higher-than-average income, this may be the best option for you.
Waldorf nurseries are not as common as daycares, so you might have to look for a while before you find one.
You Have Options
This list should give you the best idea of which options to focus on when researching local childcare facilities.
What are your feelings about different types of care? Which of these childcare methods do you prefer? Let us know in the comments!
Have You Read Any of These Yet?
Frequently Asked Questions