How to Find a Good Babysitter (Step-by-Step Guide)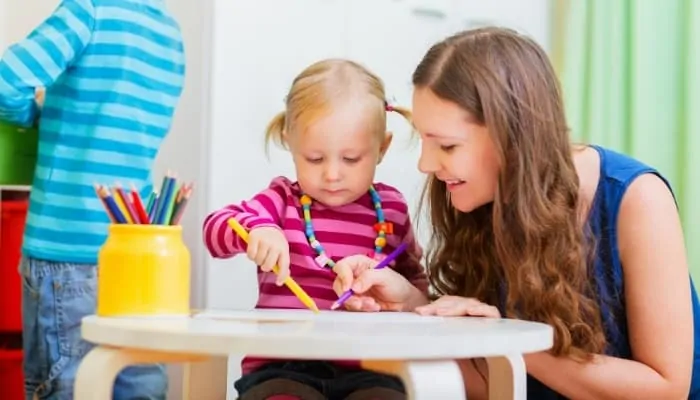 This post may contain affiliate links. If you buy through the link, I may earn a commission. Learn More.
Finding a good babysitter is difficult for all parents.
New parents who haven't navigated the waters of childcare may feel overwhelmed at the prospect of finding part-time childcare for the first time.
There is no need to worry any longer. This guide will tell you all you need to know.
How do I find a babysitter?:
Your search for a good babysitter involves locating names, conducting interviews and background checks, ensuring all of your needs are met, and then keeping a strong relationship in place. It is most important to know what you want before you hire a babysitter in order to have a good match.
*FYI some of the links in this article about how to find a good babysitter may be affiliate links. If you click and make a purchase we may get a commission (at no extra cost to you). For more info please see our disclaimer.
Materials Needed
Hiring a babysitter doesn't require a lot of materials. There are a few items that will help to make both of your lives easier once the babysitter has been hired.
Find Top-Rated Babysitters in Your Area
If you're looking for a babysitter, this service can connect you to qualified babysitters who have been pre-vetted.
A Step-by-Step Guide to Finding a Good Babysitter
Being a parent means you take on many new roles you have possibly never held before. Along with being a full-time caregiver, you are also a nurse, chef, teacher and chauffeur.
Another job you might not have known you would be taking on is that of a human resources professional. Every person who cares for your child will need to be thoroughly vetted.
After all, you are hiring this person for an important job.
Before you hire your first babysitter, you probably have a number of questions. This guide will answer all of those questions you have. It will also bring up a number of areas you probably hadn't previously considered.
Do I Really Need a Babysitter?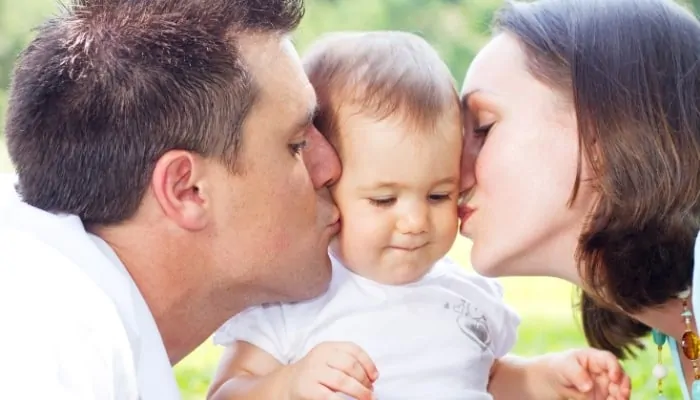 That is the first question most new parents as themselves. It is only natural to wonder if you should hire a babysitter. You may even feel guilt about wanting to get away from your child for a while.
You can rest easy. Psychologists believe that hiring a babysitter is good for parents in order to avoid parental burnout. Whether you're a stay-at-home parent or work in an office 40 or more hours per week, you deserve time to yourself. That's when a babysitter is needed.
Of course, there are those who hire daily babysitters on a regular basis and that's fine as well. The fact that you are hiring a babysitter should not burden you. Instead, focus on finding the right one.
What is the Difference Between a Babysitter and a Nanny?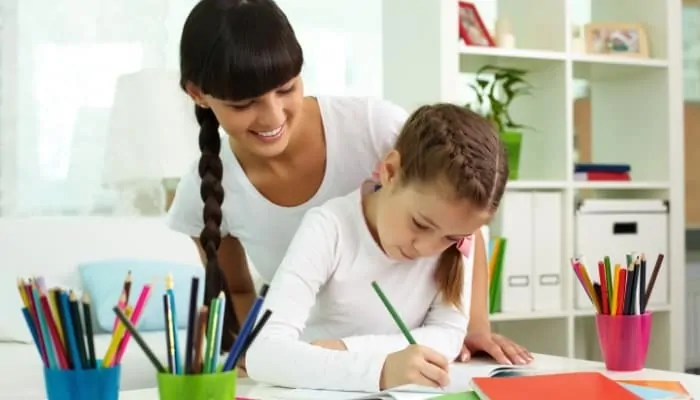 It is very easy to get these two terms confused. Often, people use the titles "babysitter" and "nanny" interchangeably.
In most instances, a nanny is someone who is hired to provide daily care for children. Usually, the nanny works in your home and sometimes is live-in.
A babysitter is thought of as someone who provides occasional childcare services. This might be a rare night out, a standing weekly date or even daily between the typical 3PM school dismissal and 5PM end-of-work day.
The main difference is that a babysitter is someone you pay on an irregular basis while a nanny can be thought of as an employee.
Why Do I Need a Babysitter?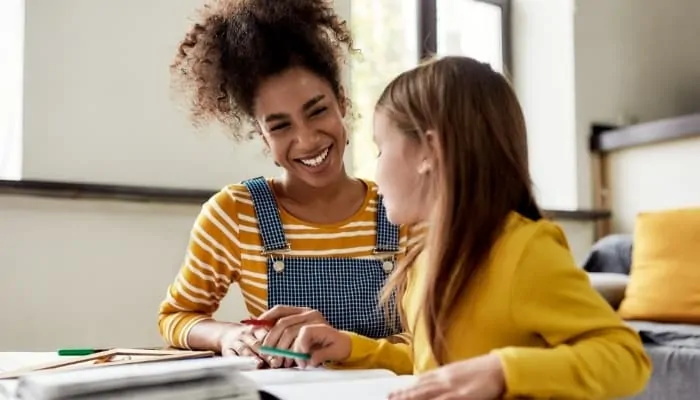 Before you even look for a babysitter you should decide how often you'll need childcare services. Many babysitters are looking for regular jobs.
They may prefer to set up a schedule with you to watch your child at least once a week. Others are happy to be on-call for when you plan an evening out or just need a break.
Plan a schedule in advance so you don't waste your time talking to a babysitter who doesn't have the same goals as you.
What Qualities Should I Be Looking for in a Babysitter?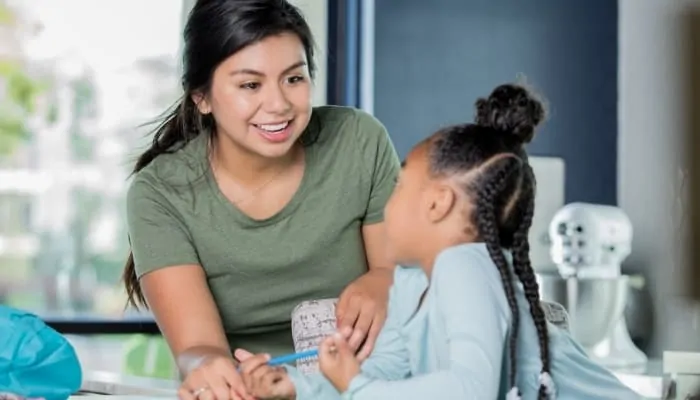 The qualities you look for in your babysitter will depend on your own expectations. It also depends on the age of your children.
Parents with infants may want babysitters who are experienced rather than a 13-year-old who is just embarking on this side job.
Those with older children might want someone who has a lot of energy and can spend countless hours playing with the kids.
Think about what you want from your babysitter, and then look for the qualities that match. In all cases, babysitters should have some basic traits for the safety and well-being of your children.
Drug and alcohol-free
Non-smokers (or willing to not smoke while babysitting)
Clean criminal history (yes, you should run a background check)
CPR certified
Along with all of this, babysitters need to exhibit patience, the ability to remain calm under pressure, and a generally good attitude when it comes to children.
Related: 10 Important Qualities of a Good Babysitter
How Do I Find a Babysitter?
There are multiple ways to find a babysitter. One is not necessarily better than the other. It is mostly a matter of what you find easiest and most helpful in your situation.
1. Ask Friends and Family
Friends, especially those with children, probably know of babysitters in your area. Let them know that you are looking and you will undoubtedly be given the names and contact info of several options.
Getting referrals from friends is great because people who personally know you are unlikely to refer you to an untrustworthy babysitter.
2. Talk with Religious Institutions and Social Groups
Neighborhood churches, mosques and synagogues may have lists of members who provide childcare services. This is also true of any social group that you might regularly attend.
As with asking friends, using the services of someone you know can lift a heavy burden.
3. Consider Universities and High Schools
Many babysitters are younger people looking for part-time income. They often advertise through their schools. Contact a local university or junior college's career center.
Call the guidance counselor's office at your local high school. They should be able to direct you to responsible young people.
4. Look Online
Apps and websites like care.com help you find babysitters in your area. You will still need to do the vetting, but it's a good alternative if you don't personally know anyone who can make a recommendation.
Websites and apps are also good places to find more professional babysitters or nannies who want steady work.
5. Use a Babysitting Service
There are professional networks of babysitters that can provide you with a childcare provider who has been vetted and is on-call. Some of these are national, web-based services.
Others are local groups. Just make sure you properly vet any babysitting service you use in the same way you would vet an individual.
How Do I Pick the Best Babysitter?
Hiring a babysitter is just like hiring for any other job. You need to make sure the babysitter is qualified and is a good fit. At a minimum, you will need to conduct reference checks, background checks, and an interview.
1. Conduct an Interview
Schedule a time to talk with the babysitter. It is okay to do this over the phone, but it's better to meet in person.
Don't go into the interview planning to wing it. Have a list of questions ready and jot down the answers as you go.
Some standard questions to ask a babysitter before hiring him/her:
How long have you been babysitting?
Are you trained in CPR and first aid?
Can you describe previous work with children?
How do you manage children who are difficult or unruly?
Do you have any special training that helps you with childcare?
What are your hours/days of availability?
Do you drive, and if not, how do you plan to get to and from the home?
What is your rate?
What are your favorite and least favorite parts of being a babysitter?
2. Check References
A babysitter should be able to offer you names and contact information of references. Ideally, these will be people who have used their babysitting services in the past.
They could also be personal references like religious leaders. Young people might not have many references. They may instead offer teachers, coaches, or guidance counselors.
Call or email each of the provided references. Ask them about their relationship with the babysitter, if they would trust them with a child and whether there are any red flags you might need to know about.
Pro-Tip
While you should still call the references, keep in mind that most people will not give you references to people who they think will give them a bad reference.

Because of that, you should make a good note of any reference that has something negative to say about a potential babysitter hire.

This can be a very obvious sign of a bad babysitter.
3. Run Background Checks
It may seem over-the-top, but you should run a criminal background check on anyone you're considering hiring to watch your child.
This is an area in which using a babysitting service (like Care.com) may come in handy. Most, though not all, do background checks on the babysitters in their network. That saves you some time and hassle.
You will need to take care to ensure you are using a legitimate background check agency.
There are many online companies that say they run background checks when what they really do is charge you a premium fee to compile information that is readily available on the web.
You should be able to request a criminal background check through your state's highway patrol or department of law enforcement.
You can use the National Sex Offender Public Website to search the babysitter by name in order to learn if they are a convicted sexual predator.
4. Introduce Your Child(ren) to the Sitter
Let your child or children meet the babysitter. Allow them to ask questions or simply get to know the person who will be watching them.
This allows you to observe your child's comfort with the sitter. It also allows you to watch the sitter interact with your kids.
How Much Should I Pay My Babysitter?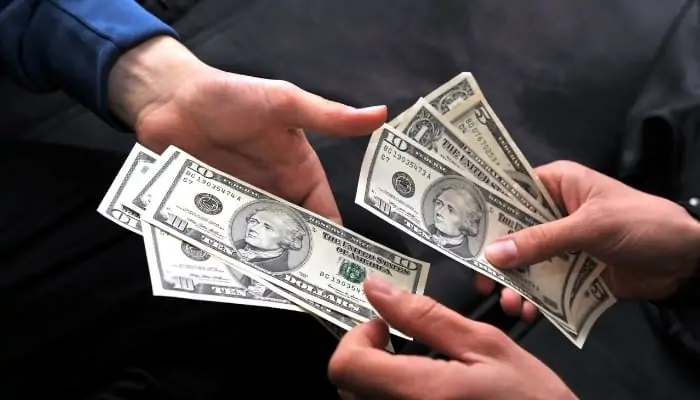 The rates for childcare are variable. It depends on your location, the ages of your children, the number of children the sitter will be watching, the amount of experience they have and the hours they are hired.
The average babysitter rate is between $15 and $20 per hour for one child with an additional $2 to $5 for each additional child. Of course, the hourly rate may be much less if you live in a state with a lower cost of living.
The babysitter probably has a set dollar figure they expect when working with you. Younger babysitters may not be savvy enough yet to know how to ask for money.
You can help them by offering a reasonable amount and suggesting they request that figure of any other parents that contact them.
Before you make an assumption, ask the babysitter their preferred method of payment. Most are probably comfortable with cash or an electronic transfer through an app like PayPal or Venmo. Few babysitters will accept checks.
Related: 10 Ways to Reduce the Cost of Childcare
Do I Need a Nanny-Cam?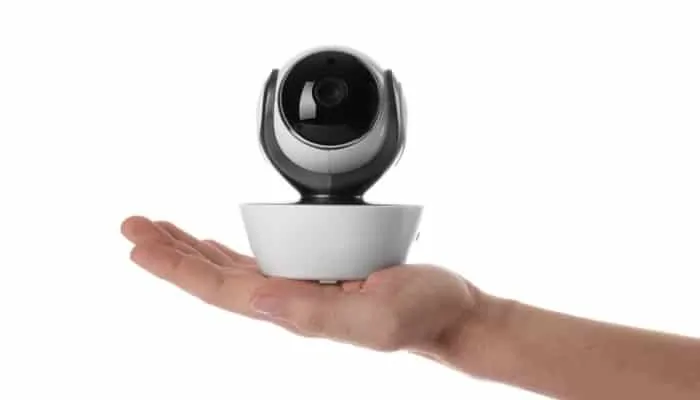 A nanny-cam is a piece of surveillance equipment that allows you to watch what is happening in your home while you are away. Cameras can be very advanced with No products found. and apps for your phone.
No products found.
They are often sleek and unobtrusive to the room's environment. You may even want multiple nanny-cams so that you can keep an eye on each room in the house.
Sale
Here's a Set of 4 Nanny Cams
24/7 Full HD Recording - F/2.0 aperture, 112 wide-angle lens, 1080p/15fps to capture moments with...
Optional 24/7 professional-grade, video alarm system - The smart camera-based security system...
Upgraded Smart AI Detections- YI cloud storage comes with the latest in Smart AI capabilities which...
Using a nanny-cam doesn't mean you don't trust your babysitter. It simply gives you peace of mind knowing that you can check on your child any time you are away. These cameras have the added bonus of providing security for your home at all times.
It is courteous to let the babysitter know that you have a surveillance system in the home. Any reputable babysitter should have no problem with security cameras.
That said, not all of those who state displeasure at this setup have malicious intent.
Young people, especially teenage girls, maybe taught to not allow anyone to video them for their own safety. Take this into consideration when talking over your surveillance plan.
There are some parents who choose to use a hidden camera to make sure the babysitter is doing all that they promise.
This kind of surveillance is not uncommon, but it is also not the best way to start a relationship with a person who may become a regular fixture in your family life.
It is better to be transparent with your expectations and your observations.
Find Top-Rated Babysitters in Your Area
If you're looking for a babysitter, this service can connect you to qualified babysitters who have been pre-vetted.
Unique Babysitting Situations
There are some special situations that lead to their own, individual questions and concerns. These issues may cause the hiring process to take a bit longer, but it will be a worthwhile endeavor.
Babysitting a Newborn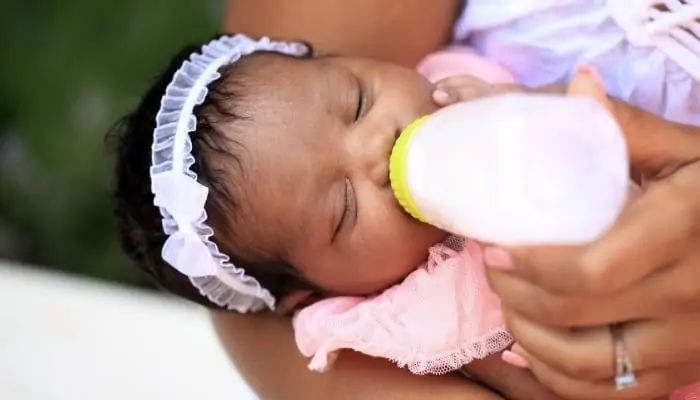 You may need a babysitter much sooner than you expected. Lucky for you, hiring a babysitter for a newborn isn't that much different from hiring for an older child.
During the interview, make sure the sitter has experience with babies. This will include infant CPR, safe napping spaces, bottle feeding, and recognizing any issues that arise.
You may be more comfortable with older babysitters for your newborn.
However, there are those who offer excellent care regardless of their age or experience. Use your best judgment when pricing this important person who will care for your new baby.
Special Needs Children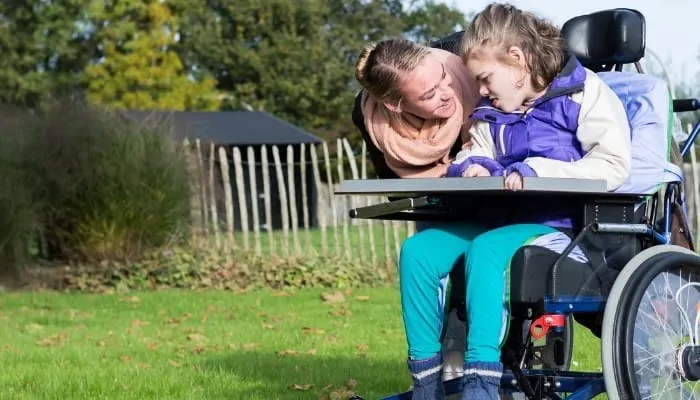 Just because your child needs special care doesn't mean you can't hire a babysitter. You will need to be more selective in your choice. Look for babysitters who have experience working with children with the same abilities as yours.
Babysitting services and sites like Care.com are good first places to look for babysitters with the required experience. You may also talk to your child's physicians or school counselors for some guidance on where to find a sitter who is a good fit.
Children of Divorced Parents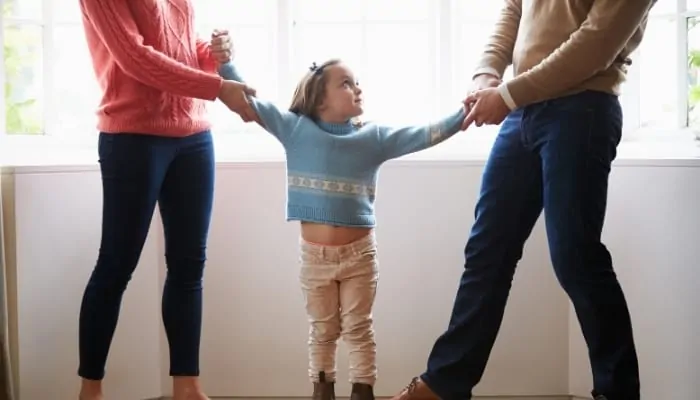 Divorce is not easy on anyone. If you and your partner share parenting duties but do not live together, you may have different ideas on who would be the best fit as a babysitter.
If at all possible, try to come to an agreement based on what's best for your child rather than your personal preferences.
At a minimum, both parents should have contact information and details about all caregivers.
Ideally, both parents would use the same babysitter when needed. This helps to give the child some stability while still going back and forth between their parents' homes.
Overnight Care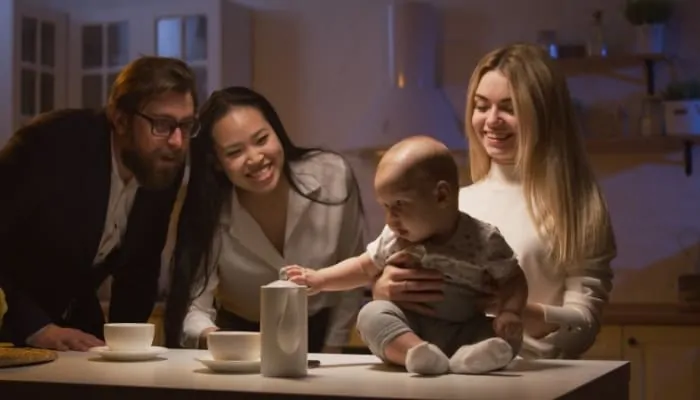 You need to go out of town overnight. What do you do? There are babysitters who will sleepover if you need them.
You should feel confident in an overnight babysitter as long as you have established a comfortable relationship. You will need to supply a place to sleep, food, and perhaps even toiletries.
You will also need to discuss your sitter's rate for the overnight stay.
Some will expect their standard rate for caregiving, even if they are sleeping the bulk of the time. Others will quote a flat rate which can be $150 or more for overnight care.
Pro-Tip
Having an overnight babysitter can easily get complicated and expensive especially if it's your first time.
Babysitters Who Travel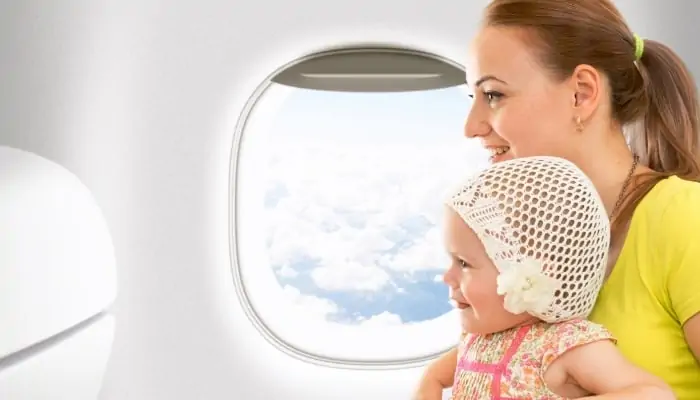 Taking a babysitter with you on vacation is an excellent way to get some much-needed rest while also giving your child the experience of traveling away from home.
Babysitters may have more limited schedules than you like, which might make traveling difficult. Likewise, taking your babysitter with you means you have additional hotel, flight, food, and entertainment expenses.
Though they will be working while they're with you, they'll still need tickets to museums or amusement parks if they're going to be working.
Likewise, you'll still need to pay them. Expect an additional $200 per day for out-of-town babysitting services.
Babysitting Advice from Parent to Parent
I have been where you are right now. I know reading these types of guides is a good jumping-off point, but they don't do the work for you.
How do you find time to track down babysitters, much less run background checks and conduct interviews?
Why do you feel guilty about hiring a babysitter and when does that feeling go away? How can you be sure that the babysitter you've chosen is the best one for the job?
1. Seek and Accept Help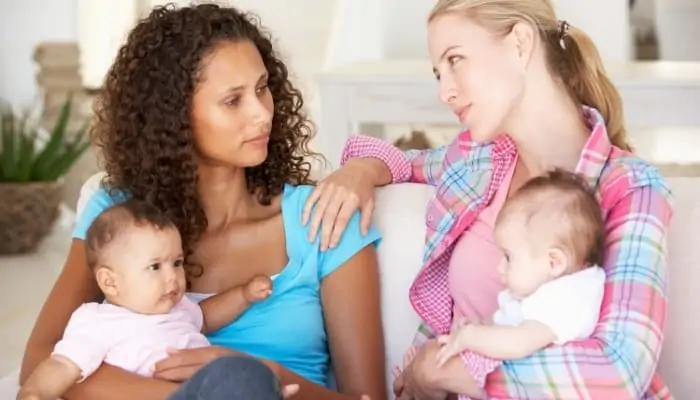 My first piece of advice is to ask for help when you need it. As a new parent, you're probably already inundated with unsolicited opinions; why not solicit them?
Your friends and family members want to help you. This is true in almost all situations, but it is especially true when looking for a babysitter.
My son's first babysitter was a neighbor. She was a 16-year-old girl who had recently battled and came out on top of Hodkin's Lymphoma. Her hair hadn't grown back fully from the chemo treatments and she was still fairly weak.

Her mother came to me, saying that she knew we needed a break and her daughter needed to feel useful after such a long battle. She said she would stay as well, just to make sure everything went okay.

It wasn't okay. It was fantastic. By accepting their help, we also helped them. Our son was happy, healthy and suddenly we had a regular babysitter.
You may not have a similar situation come your way, but you might be approached by a co-worker or Facebook friend who sees that you need some time away. Don't ignore what other people notice.
2. Let Go of Guilt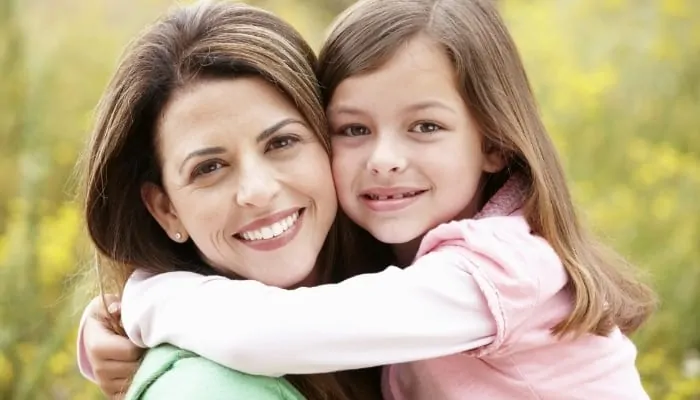 I am a mom, which means I feel guilty about everything. I felt guilty about hiring a babysitter. And then, when I was out with my husband, I felt guilty about not feeling guilty enough.
My oldest fell off a bed and hit his head, causing a large lump to form when he was with a babysitter just before his first birthday. He's nearly 15 now and I still feel guilty about that. That guilt won't mysteriously evaporate, as much as I would like for it too.
When I tell you to let go of guilt, I'm not suggesting you forget about it. I'm suggesting that you learn from it, and then let it be a part of your past.
You will learn that it's okay to hire a babysitter, that it's a mentally healthy choice to spend some time away from the baby, and that sometimes accidents happen.
One of the signs that you're choosing a good babysitter is you feel less guilt when leaving your child in their care. If your child is happy and safe, you won't feel as bad about not being home with them.
3. Take a Babysitter on Vacation with You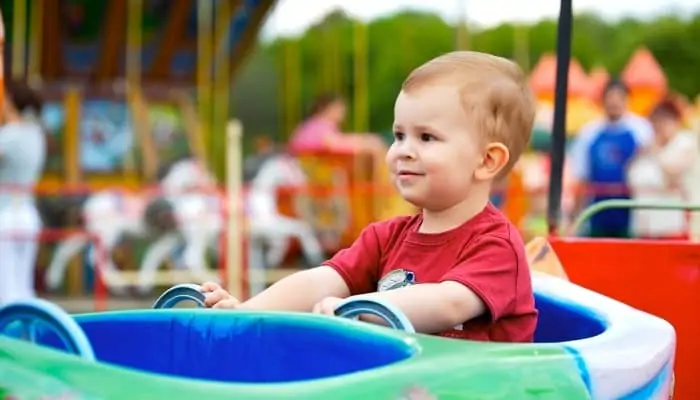 If you can afford to hire a babysitter to travel with you, do it. It is worth shortening the length of your vacation or cutting out some activities to have another hand on deck.
I have traveled with and without babysitters and there is a very stark difference. If you feel as though you may go down this path, ask the babysitter during the interview if they're willing to travel or watch children overnight.
A babysitter gives you the luxury of a full night's sleep when you're vacationing. They allow you to slightly let your guard down if you want to have a cocktail with dinner. They are an extra pair of hands while hiking and an extra set of eyes when in a sea of people. In short, they are worth their weight in gold.
Of course, not all families can afford to pay for a babysitter to travel with them. In that instance, you might choose a barter. Offer to pay for the trip in exchange for babysitting services while you're gone.
A close friend of mine travels every summer and takes a babysitter with her. She pays for airfare, hotel, and food. She gives the sitter a couple of days to explore their location solo while the rest of the time she is on babysitting duty. It's a great trade-off for every one.
The opposite is also true. I have mom friends who go on vacation with their partners while their kids stay home with a sitter. While that's not my personal choice, it's a viable option for some families. The parents get a vacation from home while the kids get a vacation from mom and dad.
Know When to Cut Ties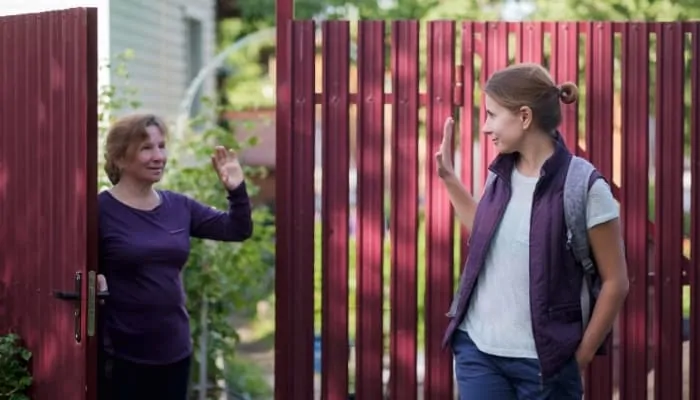 It can be extremely difficult to say goodbye to a babysitter. Telling someone who has become close to your family that you will no longer need their services is unnerving for most people.
The best way to do this is to be honest but tactful. Detail why you're looking elsewhere for a babysitter as it might help them to secure more, long-lasting jobs in the future.
One of the best tips I can offer for hiring a good babysitter is to go into the initial interview with a future plan. The most recent babysitter I hired for my children was a friend's daughter.
I didn't know what to expect and I knew that it would be uncomfortable if it didn't work out. I told them both from the outset that we would test the waters with a couple of evenings out before we decided if we would continue the relationship.
Luckily for us, not only was she a great babysitter but she continued watching our children until she left town for college.
Babysitters Aren't Forever.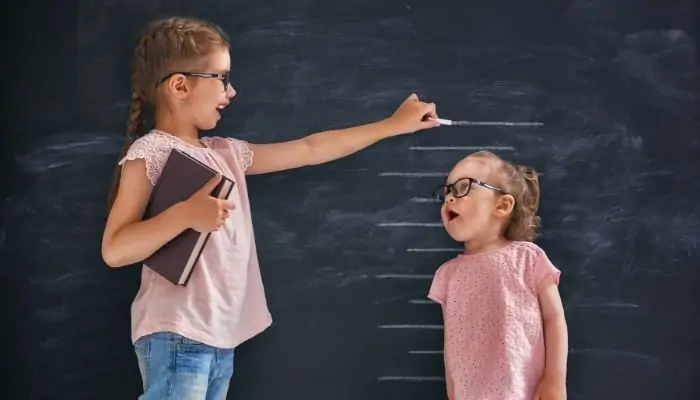 You will put a lot of effort into finding the perfect babysitter for you children. Before you know it, they will outgrow the need. My son is now old enough to be a babysitter himself; a fact that my husband and I regularly take advantage of.
His experience with good babysitters has turned him into an excellent sitter himself. He now has five families and nine children who rely on him for babysitting, including our own.
Remember when you hire a babysitter that they're not simply there to watch your children. They also leave a lasting impression on their lives.
They will teach your kids how to be responsible, kind, loving, and even strict. Within just a few years, the babysitter will be a part of your past but will also forever be a part of your child's character.
Final Thoughts
Your child deserves the best. That's why you put so much worry and effort into these important decisions.
Follow this guide and you're certain to have the best babysitter in your area.
If you have any questions or tips for new parents seeking a babysitter you would like to share that we missed we'd love to hear them in the comment section below.
Related Articles
Frequently Asked Questions
How do I find a babysitter in my area?

Asking your group of friends, families, or coworkers are good ways to find good local babysitters. Another method is by using the online childcare platform we recommend in this article.

What qualities make a good babysitter?

Here are some qualities of a good babysitter. They need to be patient, kind and attentive to detail. On top of that they need to have a clean criminal record and be CPR certified.

How do I find a last-minute babysitter?

Finding a last minute babysitter is hard. Try calling all your trusted contacts and if that doesn't work check out the only childcare finding service we recommend.

Is 5 dollars an hour good for babysitting?

If you're hiring a young teenager to babysit maybe. But for an adult you're going to be paying much more than 5 or 10 dollars an hour.

How much should you tip a babysitter?

Unless you just want to or they go above and beyond the normal job duty you do not need to feel like you have to tip a babysitter.

What's another name for a babysitter?

Other terms similar to babysitter would be: day-care provider, au-pair, nanny, mother's helper and childcare care worker.

What does a babysitter do?

A babysitter is a childcare provider that watches and takes care of your kids while the parents are away. You can compare them to a daycare provider except babysitters are typically performing their duties in your home.

How old do you have to be to be a babysitter?

Babysitter's can be as young 11 years old. The main thing is whether or not you think that person is responsible enough to perform the babysitter duties.

How do you pay a babysitter?

You can pay your babysitter in cash or through platforms like PayPal and Venmo. Some babysitters may accept checks. Discuss the payment method preferred by your babysitter beforehand.