How to Find a Last Minute Babysitter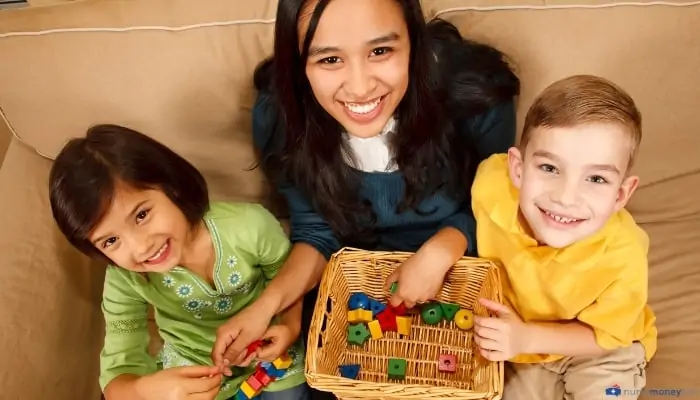 This post may contain affiliate links. If you buy through the link, I may earn a commission. Learn More.
You need a babysitter and you need one right now.
Unfortunately, your regular babysitter is nowhere in sight and you don't have a backup.
Every parent experiences this kind of emergency at some point. Luckily, there are many different ways to turn this nightmare around.
Quick Answer: How do I find a last minute babysitter?
Last-minute babysitters can be found on helpful apps, through babysitting services, and by asking friends. Prepare now for this situation by researching last-minute options. That way, when the time comes, you will know exactly what to do.
*FYI some of the links in this article about how to find a last-minute babysitter may be affiliate links. If you click and make a purchase we may get a commission (at no extra cost to you). For more info please see our disclaimer.
How to Find a Last Minute Babysitter
Finding a babysitter is a struggle. Finding one in an emergency can feel impossible.
Rest assured, you have some good options that will help you through this frustrating experience.
Babysitting Apps for Emergency Child Care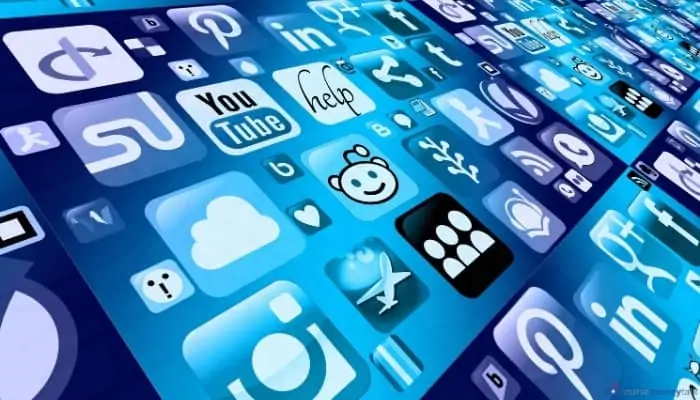 There is an app for everything, including last minute child care. Try one of these apps to be connected to a babysitter who is qualified and has already been vetted by others.
1. Babino
Bambino lets you connect with babysitters in your area who have been reviewed by other, local parents. You simply download the app and connect it with your Facebook account.
From there, you will be matched with babysitters.
You will look over their profiles and reviews, choose the ones that look good to you, and then let the app contact them to see who is available. You can manage all bookings and payments directly through the app.
2. Helpr
Helpr is another app that works in multiple ways to connect sitters with families needing last-minute care.
Helpr has the additional feature of working alongside employers who may want to provide child care as a benefit.
Talk to your place of work about setting up a Helpr account to give working parents another reason to stay happily employed.
3. Seeking Sitters
Seeking Sitters takes all of the guesswork out of hiring a last-minute babysitter. This service immediately matches you with a sitter who fits all of your requirements.
The sitters are pre-screened and chosen by locals who work for the app. Seeking Sitters is an excellent choice for those out-of-town travelers who suddenly find themselves in need of child care.
Last Minute Babysitter Services
Babysitting services often specialize in regular arrangements. However, they often offer emergency child care as well. Try one of these services for your one-time-only babysitting needs.
1. Care
Care is a popular service for finding permanent child care and last minute babysitters. You simply post your needs and wait for a response.
If you pay for the premium service, you can easily run a background check and look over references for any last-minute sitters that respond.
2. Sittercity
Sittercity may not be as well known as Care.com, but it is a similar service that offers access to reviews and references for sitters throughout the United States.
Sittercity makes your search easy by narrowing down your needs from the outset. You can state that you need one-time care, specify the date and time frame, provide details on your own children, and your expectations.
You then wait for sitters to contact you. Conversely, you can search through the list of sitters and send them direct messages.
3. Local Services
Local services are good choices as well. Your community may have its own group of babysitters who make themselves available for these situations.
4. Social Media Apps and Groups
There are often groups on Facebook, Nextdoor or other social media sites where you can connect with people who are willing and able to provide emergency child care.
The key to successfully using these groups is to plan ahead.

Sign up well in advance of a time you might need child care so that you have already been approved and are familiar with some of the faces in the group.
Turn to Friends and Family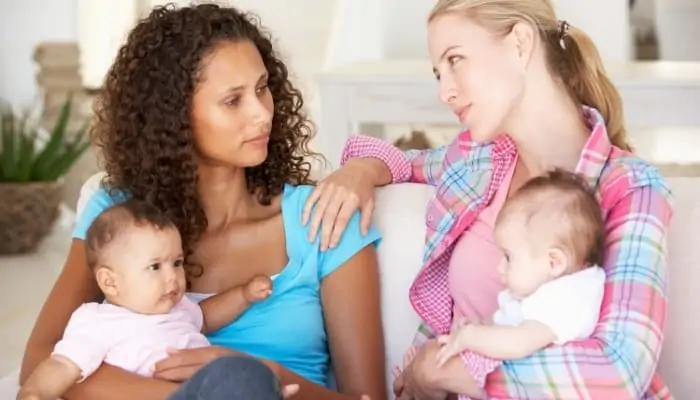 Your first thought was probably to ask friends and family members if they are available to watch your child.
It is certainly true that you will feel most comfortable with someone you already know and trust, but sometimes no one is available. Still, you can think outside of the box if you have the luxury of time on your side.
Start with your mom friends. Ask if they can watch your child during this period and offer to repay the favor. Many moms are eager for a night out and will gladly swap child care.
A neighbor is another excellent option. Most will already know you and your child and are willing to be the hero in your time of need.
You can also turn to social media, but you should do this with caution. Make sure any messages you post in public forums are locked into a "friends only" mode that cannot be shared. You do not want to advertise to the world when you will be leaving your home.
A last-minute babysitter, by definition, gives you no time to plan. However, if you have a day or even a few hours, don't discount those who don't live nearby.
My mother lives in a different part of the state than me, which makes regular babysitting impossible. However, she has come through when we have been in a true bind.
Find Top-Rated Babysitters in Your Area
If you're looking for a babysitter, this service can connect you to qualified babysitters who have been pre-vetted.
Plan for Emergencies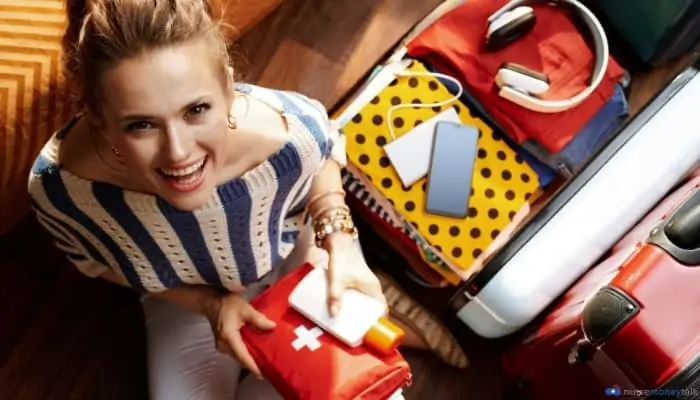 One of the first things you will learn as a new parent is that you need to plan for every possible scenario. A last minute babysitter is one of those emergencies that you should think about even if you don't expect to find yourself in that situation.
Make a plan with other parents for last minute needs. Talk with friends and build a round-robin of sorts for those situations where you are suddenly without child care. Family members are great for this type of scenario as well.
Set up free accounts with some of the previously mentioned services and apps so you can familiarize yourself with them.
Better still, go ahead and sign up for the premium account and treat yourself to a night out so you can test the services before you actually need them.
Here's What You Need for a Last-Minute Babysitter
You might not have time to go shopping before hiring a last minute babysitter. Therefore, it is very important to be prepared well in advance.
A last-minute babysitter needs more details and information than a babysitter who has gotten to know you and your family. Therefore, it is wise to employ objects that can be used for quickly jotting down important information.
A babysitter notepad lets you provide details like cell phone numbers, neighbors who can help in emergencies and schedules for the children for the evening.
This notepad is useful for temporary babysitting situations because the notes can be thrown away or recycled at the end of the night.
Babysitter Notepad
PRODUCT DETAILS: This one of a kind modern designed babysitter sticky note pad measures 6" x 10" and...
REPOSITIONABLE: Each sheet has a sticky strip of adhesivie that can be stuck to a variety of...
FUNCTIONAL: Contains important information to keep your little ones safe and on track when you're...
Another option is a Peel and Stick Babysitter Planner. These are more commonly used for regular babysitters but will provide the much-needed info for your emergency caregiver.
A great item to have available for your babysitter is a Busy Box. This is a box of craft activities that your child can enjoy while you are gone.
You can also create your own busy bag by filling a backpack or tote with items that you know will help to keep your child entertained. Include a coloring book, crayons, board books and small toys.
Other must-have necessities include first aid kits and home surveillance systems, but these have hopefully already been employed prior to needing a last minute babysitter.
Sale
4pc Security Home Camera
24/7 Full HD Recording - F/2.0 aperture, 112 wide-angle lens, 1080p/15fps to capture moments with...
Optional 24/7 professional-grade, video alarm system - The smart camera-based security system...
Upgraded Smart AI Detections- YI cloud storage comes with the latest in Smart AI capabilities which...
Final Thoughts
Needing a last-minute babysitter doesn't have to be a disaster.
You can choose to ask those you wouldn't normally consider or you can take advantage of services and apps that specialize in child care.
Do you have any tips you don't see here? Share with us in the comments!
Related Posts
Frequently Asked Questions
What to do when you can't find a babysitter?

Ask friends, families and relatives for help. If that doesn't work you can sign up for online services that will help you connect to a babysitter.

Is it cheaper to have a nanny or daycare?

Typically hiring a good nanny will be more expensive than paying for a good daycare.