Daycare providers take care of the most precious people in our lives. That means they deserve something extra special when it comes time to give a gift.
They make it possible for us to provide for our families, so consider showing your appreciation by giving them one of these gifts.
*FYI some of the links in this article about best gifts for daycare providers may be affiliate links. If you click and make a purchase we may get a commission (at no extra cost to you). For more info please see our disclaimer.
Best Gifts for Daycare Providers
1. Water Bottle
YETI Rambler 30 oz Tumbler
The Rambler 30 oz. is the tumbler that gets you through the day. Your morning brew stays hot, and your iced coffee will stay cold - so take your time
These Ramblers come standard with the YETI MagSlider Lid, the only drink lid that uses the power of magnets to keep your water, beer, or favorite drink on lock
While the MagSlider Lid adds a barrier of protection for keeping drinks contained and preventing heat or cold from escaping, Please Note – The MagSlider Lid is not leakproof and will not prevent...
Running after little ones all day can really make you thirsty. Help your daycare provider stay hydrated with this YETI Rambler 30 oz Tumbler.
It comes in a multitude of colors, so you can buy several different ones if you have more than one daycare provider.
It holds both hot and cold beverages, and keeps them at that temperature for hours.
The slider lid features a magnet so it's virtually spill-proof. The exterior is also sweat-proof, so it won't leave your daycare provider's hands wet. It's also BPA-free and dishwasher safe.
Check the price of the YETI Rambler 30 oz Tumbler on Amazon.com.
2. Tote Bag
Sale
Women's Soft Faux Leather Tote Shoulder Bag from Dreubea
Faux leather
1 main big pocket & 1 small side pocket
Size: Approx. L 14.1 x H 11.8 x D 4.3 inch.; handle drop length approx. 9 inch. This bag holds an ipad, charge, wallet, books, phone, keys, cosmetics, essentials and so on.
Daycare providers inevitably have a lot of stuff to carry around with them, particularly when they are caring for young children.
This Women's Soft Faux Leather Tote Shoulder Bag from Dreubea is a great alternative to a traditional diaper bag. It's made from faux leather so it's super durable but also very stylish.
The large main pocket is big enough to hold all of the essentials, like a tablet, wallet, keys, and any children's belongings.
There's also a small pocket inside that's perfect for holding tiny items like Chapstick or Band-Aids. The faux leather material is easy-to-clean with just a damp cloth.
Check the price of the Women's Soft Faux Leather Tote Shoulder Bag from Dreubea on Amazon.com.
3. Personalized Key Chain
This antiqued brass custom logo engraved keychain is designed and handmade by a team of women in Southern California studio.
Who doesn't love a key chain? It's the perfect way to add a bit of pizzazz to your keys.
This Personalized Key Chain is a great gift for any daycare provider. You can personalize it with their name, or a sweet saying like "Best Daycare Provider Ever".
The antiqued brass gives this key chain a classic look that is both elegant and timeless.
There are several options to make this key chain even more personalized, including the choice of a circle or rectangle shape, a split-ring or ball chain keyring, and a colored tassel.
Check the other reviews of the personalized key chain on Etsy.com.
4. Personalized Bracelet
Show your appreciation for your daycare provider with this beautiful Personalized Bracelet.
It features the inspirational quote, "A teacher takes a hand, opens a mind, and touches a heart", which is such a great way to describe the monumental impact that these very special caregivers have on our children.
You can also personalize the bracelet with your daycare provider's name to make it a gift that they will truly treasure forever.
The bracelet is expandable so it fits a variety of wrist sizes, making it the perfect gift for any daycare provider or teacher.
Check price of Personalized Bracelet by Heart and Sol on Etsy.
5. Personalized Coffee Mug
Best Teacher Ever Pink Marble Ceramic Coffee Mug (11.5oz) and Coasters Set
1 x 11.5 oz Mug,1 x Coasters,1 x Spoon and Pink Marble Boxes Pink Marble Bags Packaging with Silk-Finished Interior. This item is ready for gift giving. No need to repackage
Gifts for Teacher: Marble mugs are entirely handmade; 11.5 oz Marble mugs for Teacher
Birthday Gifts Ideas for Teacher:Two vivid gold pigeons were printed in the mouth of the cup,beautiful symbol
We all know that a day taking care of little ones calls for a cup full of energy in the morning- in the form of coffee!
This Best Teacher Ever Pink Marble Ceramic Coffee Mug (11.5oz) and Coasters Set is the perfect way for your daycare provider to enjoy that cup of brew before tackling the busy day ahead.
It comes in two colors- pink and gray- and features the words "Best Teacher Ever" prominently on the front of the mug.
There are also two doves pictured on the inside of the mug to represent the peace and love your daycare provider gives.
Check the price of the Best Teacher Ever Pink Marble Ceramic Coffee Mug (11.5oz) and Coasters Set on Amazon.com.
6. Scented Candles
Sale
If you have a daycare provider that's really hard to shop for, Yankee Candle Large Jar Candle Midsummer's Night are an excellent gift option.
They smell great and provide a soothing, relaxing ambiance after a long day of working with children.
This candle has the rich scents of musk, sage, mahogany, and more to create the perfect mix that will make any room smell wonderful.
The large, 22-ounce size will also last a while so the scent can be enjoyed for months- depending on how often it's burned. It's also 100% recyclable so you are helping the earth with each purchase.
Check the price of the Yankee Candle Large Jar Candle Midsummer's Night on Amazon.com.
7. Bath and Body Gift Basket
Bath and Body Gift Basket For Women and Men
DELUXE 9 PIECE SET ♥ This spa gift basket has everything a woman needs! It includes Shower Gel, Bubble Bath, Body Scrub, Body Oil, 2 Large Bath Bombs, Bath Salt and a luxurious Bath Towel. Packed in...
ENTICING VANILLA ♥ Close your eyes, inhale deeply and transport yourself into a world of luscious beauty! Who can resist the tantalizing notes of vanilla as they sooth, relax and invigorate your...
FRAGRANT & FORTIFYING COCONUT OIL ♥ Everyone knows that coconut has so many benefits for your skin and body, the list is far too lengthy to detail. When paired with luscious vanilla, this tropical...
An at-home spa day is just what the doctor ordered for a tired, hardworking daycare provider.
This Bath and Body Gift Basket For Women and Men makes an at-home spa day a reality. It has everything one needs for a relaxing bath, all in a soothing vanilla-coconut scent.
Each 9-piece gift basket contains shower gel, bubble bath, body scrub, body oil, 2 bath bombs, bath salt, and a fluffy bath towel to dry off with.
It's displayed in a beautiful wicker basket that can then be reused to hold other toiletries after the spa day ends.
Check the price of the Bath and Body Gift Basket For Women and Men on Amazon.com.
8. Lounge Shoe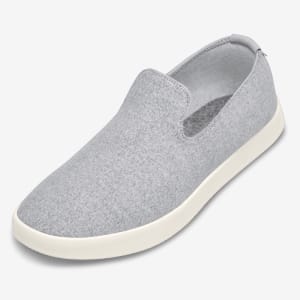 They comfort your little ones all day long, now give them a bit of comfort with this Lounge Shoe.
Your daycare provider will love the soft wool that envelopes their feet, keeping them cozy and warm throughout the day.
The slip-on design makes them easy to put on when they're always on-the-go.
The Merino wool is cozy, but also breathable so feet will stay dry even without socks on.
They look great with jeans, leggings, or any other casual outfit so they're perfect for daycare providers to wear while they're caring for kids all day.
Check the price of the Allbirds Wool Lounge Shoes.
9. Backpack
Sale
Matein Travel Laptop Backpack
★LOTS OF STORAGE SPACE&POCKETS: One separate laptop compartment hold 15.6 Inch Laptop as well as 15 Inch,14 Inch and 13 Inch Laptop. One spacious packing compartment roomy for daily necessities,tech...
★COMFY&STURDY: Comfortable airflow back design with thick but soft multi-panel ventilated padding, gives you maximum back support. Breathable and adjustable shoulder straps relieve the stress of...
★FUNCTIONAL&SAFE: A luggage strap allows backpack fit on luggage/suitcase, slide over the luggage upright handle tube for easier carrying. With a hidden anti theft pocket on the back protect your...
If your daycare provider likes to take your children on fun adventures like walks or picnic at the parks, this Matein Travel Laptop Backpack is the ideal gift for them.
It comes in 10 awesome colors like a bright red and a subtle light gray.
There are several storage pockets, including a large main pocket and a separate laptop compartment that's padded for safety.
The padding located throughout is comfortable, but also breathable so it will keep the wearer cool and dry even on the warmest outdoor adventures.
A built-in USB charger is another unique feature this backpack offers.
Check the price of the Matein Travel Laptop Backpack on Amazon.com.
10. Visa Gift Card
$50 Visa Gift Card
This card is non-reloadable. No expiration of funds. No cash or ATM access. Cards are shipped ready to use.
This card can be used in the U.S. only, online or in stores, where Visa debit cards are accepted. Your Amazon.com Balance cannot be used to purchase Visa gift cards.
A one-time $4.95 purchase fee applies at the time of purchase. No fees after purchase (including dormancy, service or other fees).
If you aren't quite sure what your daycare provider would like to receive as a gift, this $50 Visa Gift Card is a great option because it lets them choose their own gift.
It can be used anywhere where Visa cards are accepted, so they can shop or dine at a variety of places.
The funds never expire so they can use it whenever the need arises without feeling pressured to use it up within a specified time frame.
They can also check their balance easily via online or phone, without any fees or hassle.
Check the price of the $50 Visa Gift Card on Amazon.com.
11. Tea Gift Set
Taylors of Harrogate Classic Tea Variety Box
Varieties included: English Breakfast, Earl Grey, Decaffeinated Breakfast, Lemon & Orange, Pure Assam, Green Tea with Jasmine, Organic Peppermint, and Organic Chamomile. Variety packs include six tea...
Assorted range of 48 tea bags
Variety packs include six tea bags of each variety.
Instead of the traditional gift of coffee, why not consider giving this beautifully-packaged Taylors of Harrogate Classic Tea Variety Box to your daycare provider?
Tea is warm, soothing, and delicious, so it's the perfect way for someone to unwind at the end of a long day.
Each set comes with 48 tea bags in a variety of different flavors, including Green Tea with Jasmine and Organic Peppermint.
The quality of the tea is superb as it's made by a family-owned and operated business, so you know they take the time to carefully select and package up the tea.
Check the price of the Taylors of Harrogate Classic Tea Variety Box on Amazon.com.
12. Spa Gift Set
Sanctuary Spa Gift Set
With this relaxing gift Set from Sanctuary Spa you can relieve everyday pressures and stresses and enhance your wellbeing to stay calm, de-stress and sleep well
Sleep mist - spritz lightly 30 cm away from skin or pillow
Relieve everyday pressures and stresses and enhance your wellbeing to stay calm, de-stress and catch every ounce of sleep
Help your daycare provider relieve a bit of stress with this Sanctuary Spa Gift Set.
It's got everything they need to relax before bedtime, including a warming body balm, sleep recovery mask, sleep mist, and eye mask- all packaged up in a cute tin that says "Beauty Sleep Journal" on it.
The sleep mist can be sprayed on a pillow before bedtime to create the perfect, soothing scent before drifting off into a deep, relaxing sleep.
All of the scents, including jasmine, peach, and sandalwood, are formulated to provide the most restful sleep each night.
Check the price of the Sanctuary Spa Gift Set on Amazon.com.
13. Bath Bombs Gift Set
LifeAround2Angels Bath Bombs Gift Set
12 uniquely handcrafted bath bombs. Functional and relaxing. Great Mothers day gifts.
Truly made in California, USA freshly with premium USA natural ingredients - fizzes with colors, will not stain your tub!
Therapeutic and Moisturizing bath bombs, formulated for Normal/Dry skin
Bath bombs are the newest trend when it comes to an at-home spa experience, and this LifeAround2Angels Bath Bombs Gift Set offers a dozen opportunities to delight in that experience.
Your daycare provider will love the assortment of scents and colors, all of which are non-staining and safe for sensitive skin.
The bath bombs include ingredients like Shea and cocoa butter, so it moisturizes even the driest skin.
The gentle fizz when the bath bomb hits the water will instantly relax the user, and the soothing water will rejuvenate them after a long day.
Check the price of the LifeAround2Angels Bath Bombs Gift Set on Amazon.com.
14. Small Plant
Succulent plants have become increasingly popular in recent years, making the gift of a Small Plant an ideal one for any daycare provider.
These succulent plants are artificial, so there is no care involved. The recipient can just enjoy their beauty without having to constantly water or prune them.
Each set comes with either 3 or 5 artificial plants, all laid out in an attractive wooden box with the words "Live, Laugh, Love" or "Home Sweet Home" on it.
It would look great in any living space or office space and goes with any decor.
Check the price of the decorative small plant on Etsy.com.
15. Flowers with Handwritten Note
There's something personal and special about the gift of Flowers with a Handwritten Note.
There are so many different flower options, so you can really cater it to the recipient's own personal style.
Supporting a local florist is also a great way to give back to the community when you give a gift.
A handwritten note is the most heartfelt way to thank a person, especially someone who plays such an important role in the lives of your children.
It may seem ordinary, but flowers with a handwritten note is actually anything but.
Gift Buying Guide for Daycare Providers
Relaxing
After spending a full day with your children, you know firsthand how much work it is to care for them. Daycare providers have one of the hardest jobs around, and it can be very stressful at times. That's why giving them a gift that provides relaxation is so important.
There are many ways to relax, including:
Deep breathing
Journaling
Letting go of what you can't control
Taking a relaxing bath
Treating yourself to something special
Giving gift that encourages one or several of these activities will be very much appreciated by your daycare provider.
Useful
The last thing you want to do is spend a lot of time thinking of a gift, only to have it end up in the gift recipient's junk drawer.
Avoid that by choosing a gift that is sure to be used. Things that almost never go unused are gift cards, something personalized, and something edible.
That's why so many people end up purchasing gift cards for people when they just aren't sure what to buy.
It allows the recipient to pick out the perfect gift for themselves, and have some fun during the process.
A personalized gift is sure to be used because it holds special meaning, and something edible has to be used by a certain date before it spoils.
Work-Related
Perhaps you don't know your daycare provider personally, leaving you fumbling when it comes to finding the perfect gift.
In this instance, go with what you do know to find the right gift. You know what they do at work, and what might may their job a little easier.
Give them something that's sure to be used at work. Daycare providers are often on the run and need to carry around several items at once, so a nice bag or a comfy pair of shoes is always a safe bet.
If you aren't sure about their shoe or clothing size, something that's more universal, like a water bottle, might be a better option.
Gift Sets
Instead of putting several gifts together to create the perfect gift, why not purchase a gift set that's already beautifully packaged?
Gift sets have several individual pieces, but it looks like a larger gift because of how nicely it's wrapped.
If you aren't sure how to create a nice gift basket on your own, you can purchase a gift set that's already put together.
This makes for an even easier gift idea, and since it's put together professionally, it's sure to look amazing.
Safety
Keep in mind who you are purchasing a gift for- your daycare provider.
If your daycare provider runs an at-home daycare, there may be some gifts you want to avoid that could pose a safety hazard for your children.
For instance, candles or something containing glass could create a potential safety issue.
Final Thoughts
Giving your daycare provider a gift that has meaning and shows them just how much you truly appreciate them is no small task.
It takes time and effort to come up with the perfect gift, but these options are a great starting point for a gift they're sure to love.
Related Articles