Can a Babysitter Take My Child to the Doctor?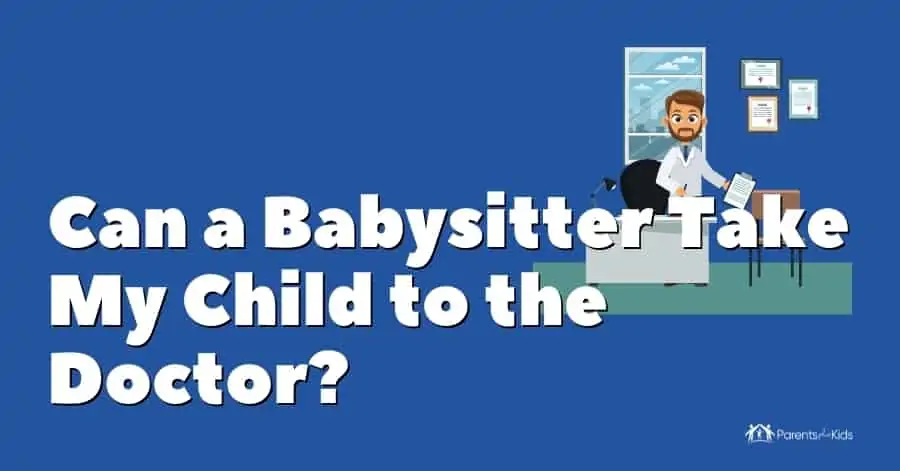 This post may contain affiliate links. If you buy through the link, I may earn a commission. Learn More.
When you're working or out of town, you likely have someone else watching your kids.
You know they'll keep your little ones fed, dressed, and safe, but what happens if your baby ends up with a fever, earache, or cough? Can your babysitter take them to their pediatrician?
*FYI, some of the links in this article about can a babysitter take a child to the doctor may be affiliate links. If you click and make a purchase, we may get a commission (at no extra cost to you). For more info, please see our disclaimer.
Can a Hired Babysittter Take a Child to the Doctor?
In general, a babysitter or caretaker can take your kids to the doctor. However, there are some preparations you have to make beforehand, such as signing a written medical consent form. The required preparations will typically depend on the child's doctor.
Leaving your kids with someone else can always induce some level of anxiety. No matter how much you trust the babysitter, it can be difficult to know you wouldn't be there if something went wrong.
To ease your mind, you try to prepare for everything.
But what happens if your young child gets sick? How can your sitter get your little ones the emergency care or medical treatment they need?
Emergencies VS Non-Emergencies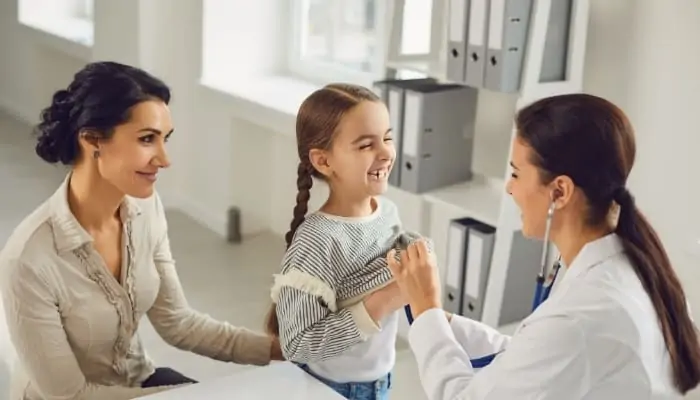 Let's start by understanding that if there is an actual emergency that requires immediate medical care, the emergency room staff will get to work no matter who brought the child in. The formalities will come later.
The trouble typically comes in with non-emergencies. For example, if your child begins crying over an earache while you're away, the doctor likely will not treat them if the person that brought them in is not a parent or a legal guardian.
Even if your babysitter is your child's grandmother, it doesn't matter. If they do not have legal custody or legal guardianship, most doctor's offices will not proceed with treatment.
It's this way to protect the doctors from legal trouble, make sure the parents are in control of their kids' treatment, and ensure that any medical insurance takes care of the cost.
You can give your babysitter consent to take the child to the doctor, but you'll need to ask the doctor's office what they require. It may come in one of the following forms:
1. A Phone Call
Some doctor's offices require nothing more than a phone call from you to say, "Hey, I'm working today, so my mom has to bring Johnny in."
This level of informality is rare, though, so don't expect it to be the case. A simple call like this would more likely be acceptable in a small practice where the staff has been treating you and your family for decades.
2. Written Medical Consent Form
Many doctor's offices require nothing more than a letter of written consent from you. Others may have a specific form you have to fill out and return. Usually, written consent is for a temporary, specified period – it's not for ongoing consent.
3. Limited Power of Attorney
If you have a regular babysitter or nanny, having a lawyer create a limited power of attorney may be easier.
For example, let's say you have a babysitter providing care for your child full-time until they go to kindergarten. A power of attorney would be simpler than having to provide a new consent form every time your child needs to go to the doctor.
Prepare Your Babysitter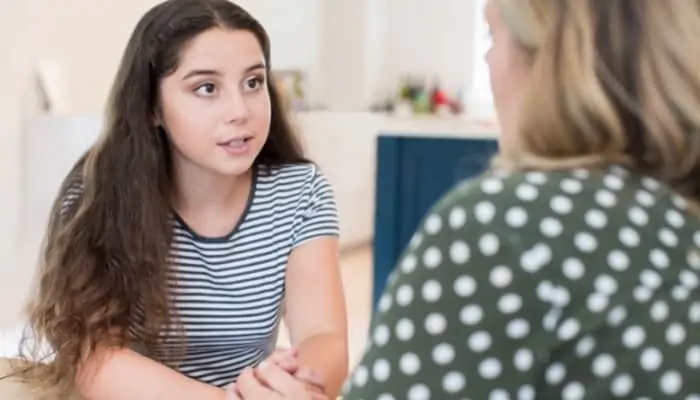 Whether it's a consent form or a power of attorney, you'll want to supply the babysitter with a copy of it. Your child's doctor should have one on file, of course, but it's always good for the babysitter to have a copy on hand.
Additionally, you'll need to provide your babysitter with a list of medications and any allergies your child might have. Yes, their pediatrician should have this in their medical records. However, if the babysitter has to take your child to another facility or the emergency room, they'll need to have this information.
Lastly, your babysitter needs a copy of the insurance information. You don't necessarily have to hand them your insurance card, but they need the name, policy number, and other pertinent information.
You could either write it down or provide a photocopy of the card.
Pro-Tip
Something else to keep in mind is to make sure your babysitter has a good way to transport your child to the emergency room or to your family doctor for a scheduled doctor's appointment.

Here's a couple of things to keep in mind. Are they a good driver with a good driving record? Do they have the right car seat for your child?

I know in situations requiring immediate emergency services, that might not be on your mind. Still, if you suspect any of that could even happen, you need to make sure the person (whether that's a formal caregiver, a friend, or a family member) watching your child can safely transport your little one in your absence.
Prepare Your Child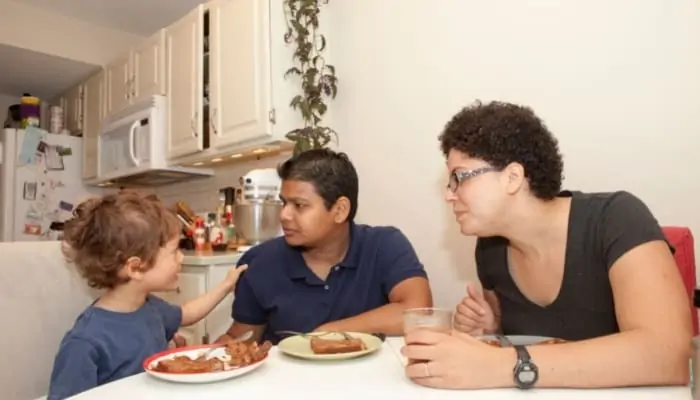 I think in situations like this, you'll remember to inform your child's doctor's office. You'll remember to talk to the caregiver. But you'll forget to talk to your child about it.
If you have a really young child, it might not be as big of a deal. As your child gets older, you should have a conversation with your child and let them know that it's okay for them to be taken to the hospital by (whoever watches them regularly).
Make sure your child knows what your expectations are. Make sure they know you still expect them to be on their best behavior.
I think we forget at times that children are like "little adults." When their routine is broken or something unusual that doesn't normally happen occurs (like a babysitter taking them to the doctor), they can respond in odd ways.
Try to get ahead of it. Doing that will help manage your child's behavior, especially for the older child who is more aware of what's going on.
Don't Wait
The last thing you want is to find out too late your sick child can't get treatment because you aren't there. Take the time now to give their doctor a call, ask what they require, and put it in place.
Does your babysitter or nanny have to take your kiddo to the doctor? What steps did you have to take to make it happen? Please share them below!
Related Articles
Frequently Asked Questiosn