How Do Single Moms Afford Daycare?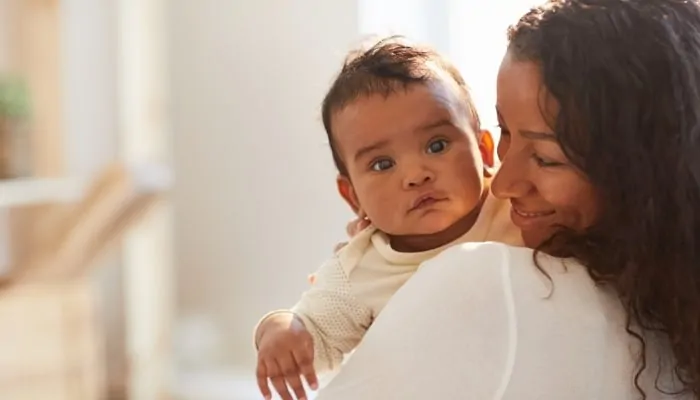 This post may contain affiliate links. If you buy through the link, I may earn a commission. Learn More.
There is nothing about being a single mom that is easy. Single moms need to budget both their time and money.
Finding a way to afford daycare may feel like an extra burden that is overwhelming.
However, there are ways to manage this struggle even for an already stretched budget.
How do single moms afford daycare?
There are a number of ways for a single mom to afford daycare. She can take advantage of tax credits, income-based daycare or assistance programs. Other options include finding creative solutions for child care that don't cost as much as a typical daycare program.
*FYI some of the links in this article about how do single moms afford daycare may be affiliate links. If you click and make a purchase we may get a commission (at no extra cost to you). For more info please see our disclaimer. Please note that no personal finance or tax advice is being given. Make sure to talk to your personal finance advice or tax professional before doing anything you read on this site or any site.
Affording Daycare As a Single Mom
The cost of child care is a struggle for many families in the United States.
This is true most of all for single moms who are already stretching one income as far as possible. Luckily, there are a few tricks single moms can use to make the cost of daycare bearable.
Related: How Much Do Daycares Cost?
Take Advantage of Pre-Tax Savings
A flexible spending account, also known as an FSA, lets you deduct funds from your paycheck prior to taxation.
Using an FSA lowers the amount of income that is taxed, which can save you about $1,500 per year depending on your income, tax bracket and the amount you set aside for daycare expenses.
There are some disadvantages to using an FSA:
FSAs are employer sponsored plans. If you are self-employed or if your employer doesn't offer this benefit, it is not an option.
FSAs are "use it or lose it" plans. Any amount you set aside that you don't use within the year will be lost to the FSA gods forever.
You can only contribute up to $5,000. That's a drop in the bucket for daycares, which can cost twice that much.
You have to have at least some disposable income. While an FSA can save you quite a lot of money, it doesn't make the cost of daycare any less pricey.
Consider Other Tax Benefits
The Child Care Tax Credit offers a credit of about $3,000 for a single-income family. You will not receive this credit until after you have paid for child care.
Seek State Assistance
There are programs that offer assistance for those who need it. Each state has its own financial assistance resources for single parents who qualify.
Make sure you thoroughly understand your own state's requirements before you apply. Most require that parents be considered low-income and/or receiving child welfare subsidies.
Most also require that you are currently working or actively seeking employment.
Go Part-Time
Working part-time may not be possible as a single parent. However, part-time daycare is a possibility.
Many employers allow working parents to work from home some of the time as long as they can continue to keep up with their work responsibilities.
Find out if this is something your employer would consider. You can then only pay for daycare during the hours you are at your work's physical location.
Ask About Sliding Scales
Some daycare centers offer sliding scale fees that are entirely income-based. You may need to shop around for daycare centers that offer this program.
Many are located in churches or other religious institutions. Some daycare providers don't advertise the sliding scale but will offer when asked.
Use Low-Cost or Free Programs
There are some low-cost or even free daycare programs that are provided to individuals who can display need. Head Start is a program that is offered in over 1,600 communities in the United States.
Though primarily thought of as a pre-school program, Early Head Start may be offered from infancy through the age of three.
Other organizations, like The Salvation Army have their own early childhood head start programs.
Skip Daycare
It may be wise to think about skipping daycare and looking at other options. You can ask family members to watch your children while you are working.
You may consider looking at babysitters who may not offer as many services but could have a lower price tag. Another option is to request a daycare solution at your place of work.
Though rare in the United States, some employers are willing to offer daycare services as an additional benefit.
Related: Daycare vs Nanny
Final Thoughts
Being a single mom is rough, but that doesn't mean daycare expenses have to be a huge burden.
How have you managed to get through paying for daycare as a single parent? Let us know in the comments!
Related Articles to How Single Moms Afford Daycare