Why is Daycare so Expensive?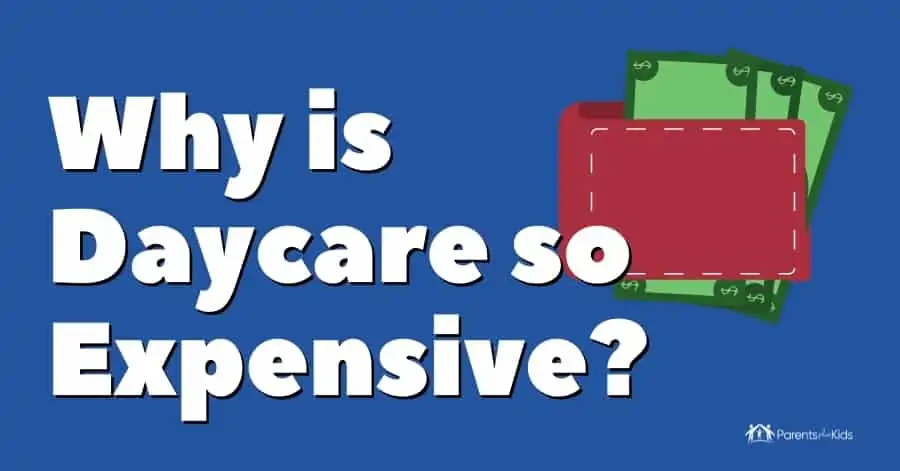 This post may contain affiliate links. If you buy through the link, I may earn a commission. Learn More.
I returned to work when our oldest child was a year old. In preparation, my husband and I researched multiple daycare facilities around our area.
The sticker shock for most of our options was an eye-opener, but we didn't have a choice for me to stay home.
*FYI, some of the links in this article about why is daycare so expensive may be affiliate links. If you click and make a purchase, we may get a commission (at no extra cost to you). For more info, please see our disclaimer.
Why Are Daycares so Expensive?
The final cost of childcare will depend on several things, including the cost of living in your area, the age of your child, additional fees or costs based on provided services, and daycare licensing requirements in your state.
The average cost of daycare in the United States is about $990 a month for infants, $850 a month for toddlers, and about $770 a month for a preschool-aged child. These averages doubled between the 1970s and the 2000s.
Factors that Impact Daycare Center Costs
Various factors impact the overall cost of daycare, so your final out-of-pocket price for daycare may be more or less than the national average.
Looking for a Good Quality Daycare?
Find an affordable and qualified daycare center that fits your needs.
1. Staffing for Different Ages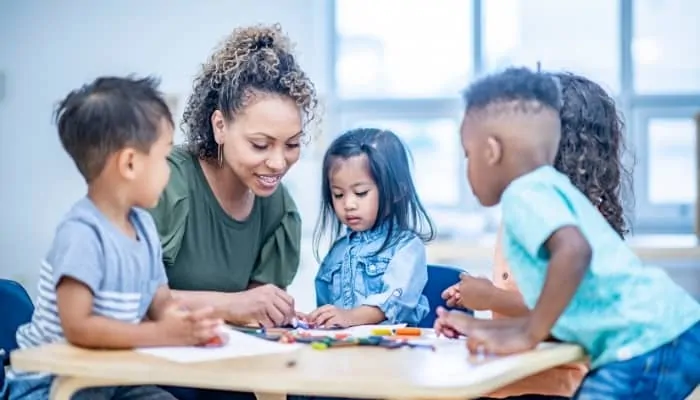 Younger children require much more hands-on care than toddlers and preschool-aged children, which means there must be more caregivers in an infant room than in a toddler or preschool room. Wages for daycare workers are usually the biggest cost a facility sees in a year, and that cost is passed on to parents through monthly tuition.
Daycare facilities are highly regulated and must follow adult-to-child ratio requirements that are set at the state level. Infant rooms in daycare facilities must have the smallest adult-to-child ratio, but this varies widely from state to state.
Massachusetts, for example, requires one adult for every three children, while North Carolina requires a one-to-five ratio for infant rooms. The ratio goes up as children age.
On the other hand, North Carolina allows a one-to-six ratio for children ages 1 to 2 years, one-to-ten for children ages 2 to 3 years, and up to a one-to-fifteen ratio for preschoolers between the ages of 3 to 4.
There are also maximum class sizes allowed under state regulations. For example, while North Carolina requires one adult for every five infants under a year of age, the class sizes must be capped at no more than ten babies total.
2. Rent, Insurance, Licensing, and Administrative Fees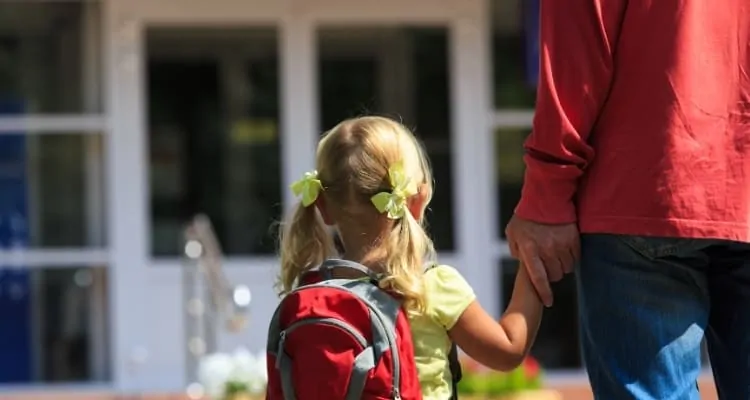 A number of different monthly and yearly fees are required for a daycare facility to run.
Daycares often lease their space, and if they own a building outright, there are property taxes and general maintenance that they'll have to pay. Daycare facilities must also carry high-risk insurance and maintain utilities like water, HVAC, and electricity.
All daycare facilities, including in-home daycares, must obtain operating licenses from the state that are renewed on a yearly basis.
In addition, there are various administrative and operating fees, like professional training, legal fees, and telephone services, that also add up and are covered by part of your tuition.
Related: Are Expensive Daycares Worth it?
3. Classroom Needs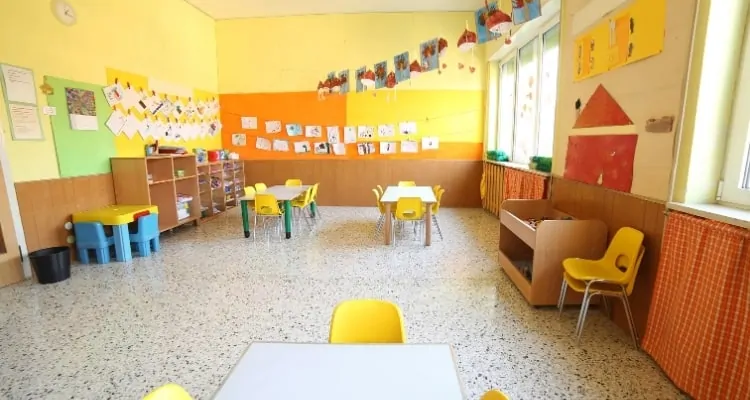 Daycare facilities require space, obviously, but those spaces are not empty rooms. Furniture like cribs and mattresses, educational and classroom supplies, and medical supplies are part of a daycare classroom's budget.
Food is also a cost that is figured into tuition, at least for toddlers and preschoolers. In Australia, daycare facilities must provide at least one meal and two snacks each day.
It is common practice for parents to provide formula or expressed breast milk and any solid foods their babies will consume in an infant room.
4. Cost of Living
One major factor that can impact the monthly tuition rate for daycare in your area is the cost of living. The cost of living itself is affected by several things, including:
Whether your area is rural or urban
Taxes
The makeup of the local economy and the industries therein
The cost and availability of things like transportation, medical care, food, and housing
In short, cost of living deals with how affordable or unaffordable it is to live in a given area.
For Example
California has the highest cost of living in the United States and the second-highest daycare costs in the country in 2021.

On the flip side, Mississippi's cost of living is the lowest in the country, and it also has the lowest annual daycare costs.
Something else to keep in mind is that cost of living, and thus daycare costs, can also vary significantly within states or even within counties.
Here's an example. We lived in the greater Charlotte, North Carolina area when we needed to send our oldest to daycare.
Simply because we lived within the boundaries of Mecklenburg County, our potential daycare costs ran close to $300 a week. We didn't even live in an area considered to have a high cost of living.
However, because we lived close to the county line, we were able to find a daycare just one town over in the next county that brought our weekly cost down toward $200 a week.
Looking for a Good Quality Daycare?
Find an affordable and qualified daycare center that fits your needs.
Ways to Reduce Daycare Costs
For many parents, the cost of daycare isn't a choice and isn't negotiable. But if you're willing to do a little legwork, you may be able to find ways to reduce your overall daycare costs.
Check with your employer to see if they have a relationship with a daycare facility that provides discounted tuition rates or if they provide any supplementation to the cost of childcare.
If you need daycare for more than one child, ask about discounts for families enrolling multiple children.
Look into whether your company offers a tax-free flex-spending account, which can be used to cover childcare costs.
Keep an accurate record of childcare costs, as these can often be claimed on your tax return and result in federal tax credits. (Check out this article "Can You Write-Off Daycare Expenses?")
Consider if your work schedule will allow for more flexible hours that, in turn, would allow you to enroll your child in part-time daycare, rather than full-time.
An alternative to a traditional daycare setting that may prove more affordable is a state-regulated in-home daycare, in which a licensed provider cares for a few children in their own home.
(As a side note, I wrote an article comparing in-home daycare vs. a daycare facility. Make sure to check out that article for a more detailed comparison.)
Many families have also found a solution in shared childcare, in which two families share the cost of a caregiver.
Related: All the Ways to Reduce the Cost of Childcare
Do Your Research
Whatever your family's situation, make sure to research carefully before deciding on a daycare. Visit potential facilities, and ask to observe a classroom similar to the one your child would enter if you enroll.
Many daycare programs allow you to bring your baby in for a trial day, with you present in the room or observing from outside. A trial day would let you see how your child does in that daycare environment.
Safety and health procedures should be top-notch, and any facility you choose should have robust communication throughout the day between you and the teachers in your child's room.
While some families may not have the luxury of shopping around or have many options to choose from, take your time and carefully consider your child's needs and what each facility has to offer your family.
Have You Read These Articles?
Frequently Asked Questions