What Age Should a Child Learn to Shower By Themselves?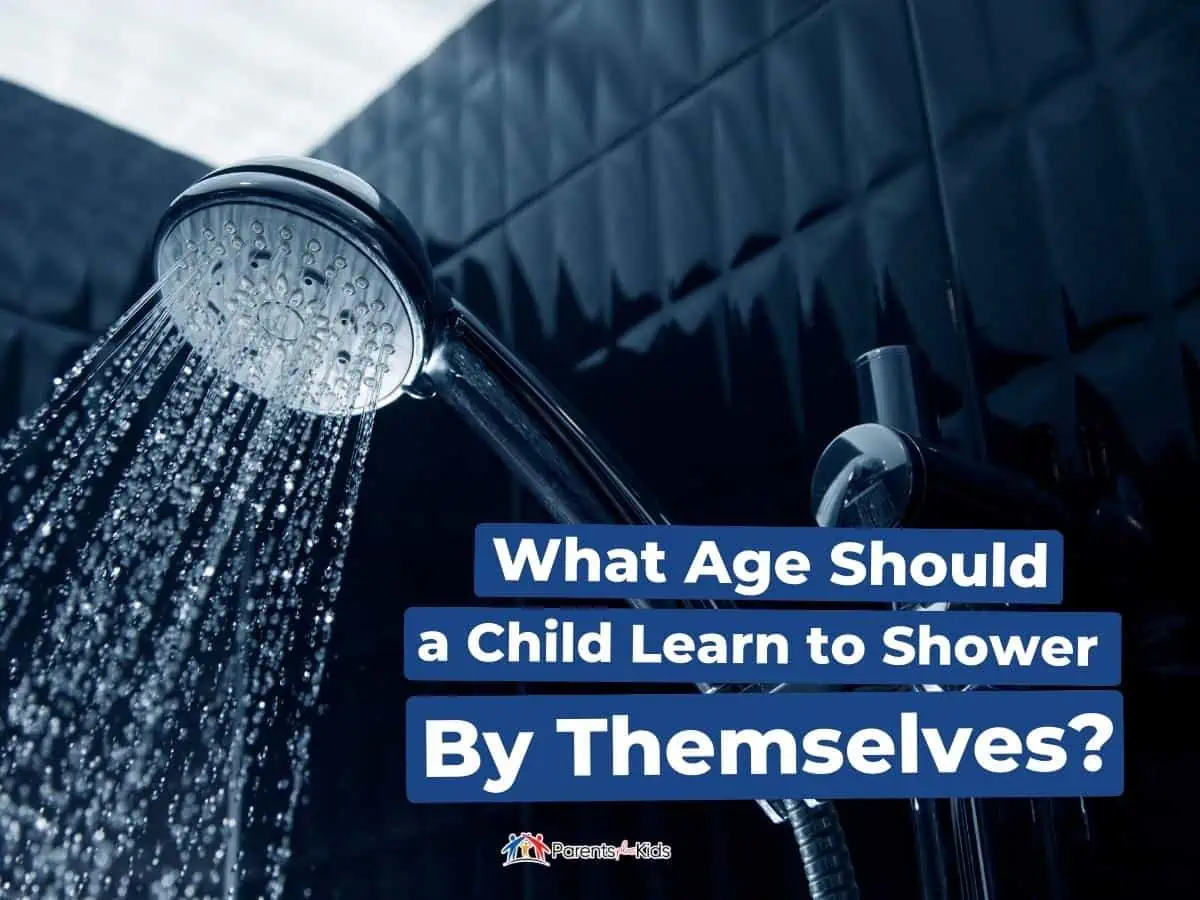 This post may contain affiliate links. If you buy through the link, I may earn a commission. Learn More.
Showering is a lot more stressful than you might think. You have to worry about your child not falling in the shower.
You worry they may scald themselves with hot water or they might flood the bathroom. When are they old enough to take on this responsibility? It's complicated.
When Should a Child Shower Alone?
Some children start showering without help at around age of 5. Others may need to wait until they are 9 or 10 years old. The age a child starts showering solo depends mostly on how mature the child is. All children need to pass the sniff test to ensure they are actually washing and getting clean.
Trusting a Child to Shower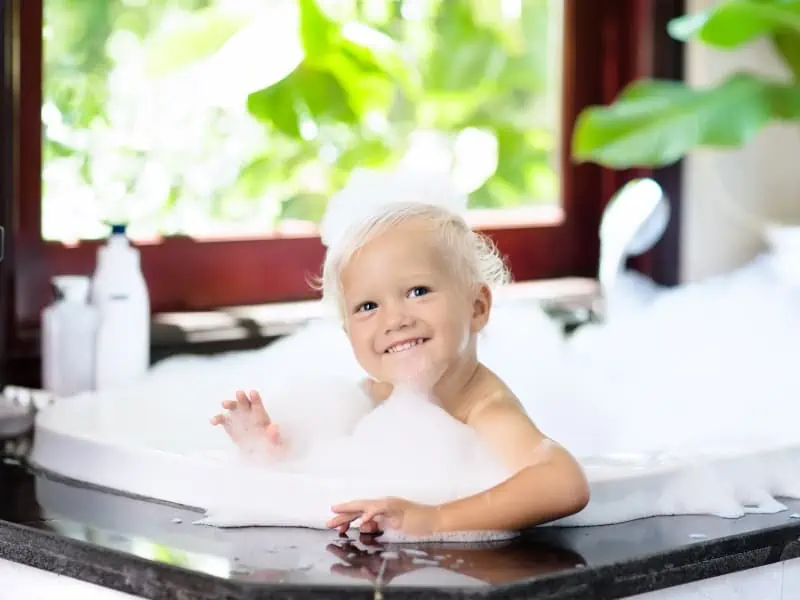 You have two things to worry about when a child showers on their own: Are they safe, and are they clean?
Safety is paramount. A child who is under age 10 needs to be very mature to shower alone.
You can help them by running the shower for them and then giving them some space while leaving the bathroom door open. You can check on them every few minutes to ensure they are safe.
Cleanliness is the reason for showering in the first place. Unfortunately, many children exit the shower just as stinky as they were when they first went in.
You will have to show them exactly how and what to wash. Encourage them to wash well by giving them fun soaps and shower scrubbers.
Children have a very difficult time washing their hair. It's far too easy to forget that washing hair means washing the scalp, not just the hair fibers.
I bought my kids scalp scrubbers that help with cleanliness, dandruff, and growth.
You may have to show them or even scrub for them a few times before they get the hang of it. You will also need to teach children with long hair how to condition adequately.
I only recently found out that my 16-year-old son was convinced that he was supposed to use conditioner before shampoo.
I know I explained proper hair-washing techniques to him when he was five, but the knowledge somehow faded around the time puberty hit.
What's the Worst That Could Happen?
Trigger Warning:

The following anecdote contains an explicit description of a childhood injury. Skip to the next section to avoid reading these graphic details.
My daughter fell after a shower when she was eight-years-old. Her face landed on the side of the bathtub.
One of her front teeth broke off and went sailing through her bottom lip. She required an emergency root canal, a fake tooth, and a lip full of stitches.
What happened? She didn't have the shower curtain properly closed, and the bathroom floor was wet. She slipped.
We realize that we were lucky. Children can drown in showers. They can easily break legs and arms or even develop a concussion. There are actual, serious dangers associated with improper showering techniques.
Safety First
To avoid injury, follow a few important rules:
Never let a child under five shower alone.
Show the child how to properly secure the shower curtain, so no water escapes onto the floor.
Teach children how to dry their feet so they don't slip on slick bathroom floors.
Emphasize the importance of standing still. No dancing or acting silly in the shower.
Use a Non-Slip Mat for the shower and an ultra-absorbent bath rug
Install a Temperature Control Shower Head and teach children how to know what the appropriate temperature should be.
What if the Child Isn't Ready?
Don't start to worry about a child not being able to shower alone before age 10. At a young age, kids still need a lot of help in many different areas.
Showering is one of them. By the tween years, they will be eager to practice the autonomy that comes with showering solo.
Even after a child starts showering alone, they will need help from time to time.
My 12-year-old daughter just walked past me, smelling like she spent the day rolling around the floor of a truck stop despite just emerging from a 30-minute shower.
She said she "forgot to use soap." Sadly, this isn't the first time, nor will it be the last. She needs a refresher on how to shower, my son needs a refresher on how to wash his hair and I need a nap.
Key Takeaways
Your child should be ready to shower solo by age 10. It is perfectly fine to let a mature five-year-old shower alone as well.
What are your thoughts on showering solo? What do you think is the right age? Tell us in the comments!
Have You Read These Yet?