When Should Kids Start Using an Alarm Clock?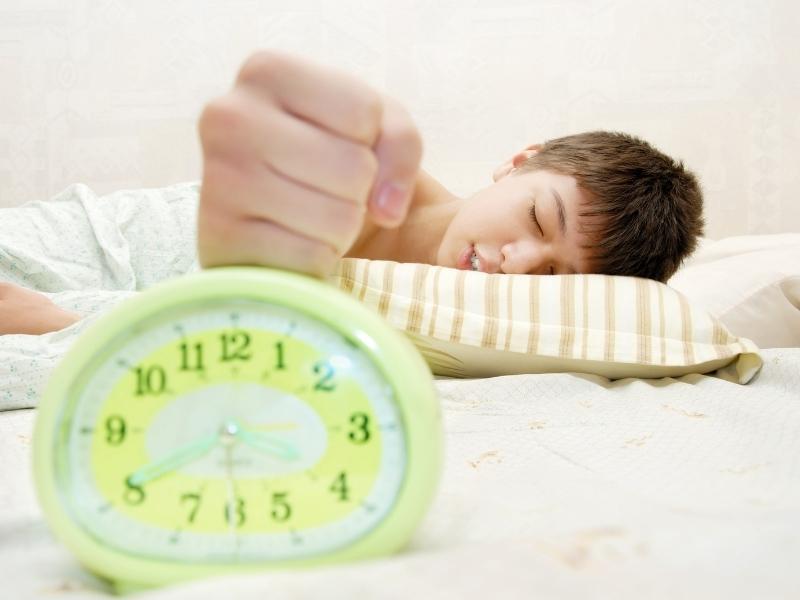 This post may contain affiliate links. If you buy through the link, I may earn a commission. Learn More.
My kids have had alarm clocks for as long as they can remember.
These tools have become a part of their daily routines that are so ingrained that they don't even question whether they need them or not.
An alarm clock is a lifesaver for many people, even young ones.
*FYI, some of the links in this article about at what age should a child start using an alarm clock may be affiliate links. If you click and make a purchase, we may get a commission (at no extra cost to you). For more info, please see our disclaimer.
What Age is the Right Age for an Alarm Clock?
The best age to start using an alarm clock is when your child transitions to a big-kid bed (around ages 3 or 4). This gets them used to establishing a schedule and a regular bedtime/waking routine.
Why Do Kids Need Alarm Clocks?
Some people have internal alarm clocks that allow them to wake naturally at a suitable time. This internal alarm is the reason many people wake before their alarms go off.
However, even their internal alarm clocks need that reminder that comes from setting an external buzzer.
On the other hand, there are some people who don't need external alarm clocks at all. I am one of these people.
For as long as I can remember, I have been able to simply tell myself what time to wake the next morning, and my body does so without fail.
To me, an alarm clock is an unnecessary redundancy.
Unfortunately, you can't know if your child has this natural waking pattern unless they have tried using the alarm clock first.
It's a good idea to get started with an alarm. If they find they wake up well without it, they can eventually stop setting it at night.
How Do Kids Use Alarm Clocks?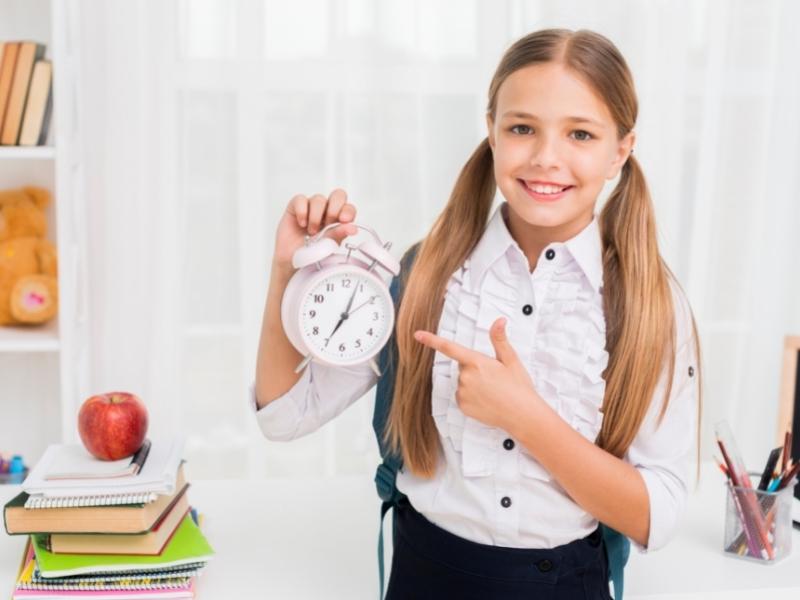 Alarm clocks are primarily used for waking each morning. They are useful for establishing routines and ensuring children don't oversleep.
Some kids, like mine, use their alarms as bathroom timers. Without the alarm clock, they would invariably take 45-minute showers every night.
Their alarms function as timers that remind them to save water and stop fogging up the mirrors.
Start by getting your child an alarm clock that they can easily read. This is usually a digital clock. Set the alarm for them and explain how to turn it off.
Practice a few times, so they know what to do when it is time to get up and turn the alarm off. Be prepared to help them for a few nights until they get the hang of it.
Some alarm clocks do double duty. They might serve as radios, music players, or night lights. Consider what function you need when you make that first purchase.
What Are Some Good Alarm Clock Options?
When it comes to buying an alarm clock, the choices are daunting. There are far more options than most parents have time to weigh. Think about your child's needs and their age when shopping.
Most people use their smartphones as alarm clocks. This isn't a great idea for kids, as keeping a phone in a child's room is too much of a distraction while they are trying to sleep.
Pre-School (ages five and under)
One of my favorite alarm clocks is the Sleep Trainer. It uses wake-up lights, has a night light, and offers a sound machine.
If you want an alarm clock that will grow with them, try the Aurora Light. Its ultramodern design works with any decor. It has multiple alarm rings, including ocean sounds and singing birds.
Elementary Age (ages 6 to 12)
A multi-function alarm clock is a wonderful choice for kids who are getting used to a school routine.
I used this LED desk lamp alarm clock for my daughter. It has a pencil holder, a phone holder, and a lamp with multiple light settings. Along with the time, the display shows the date and the temperature.
My son had different needs when he was younger. Mostly, he needed a durable alarm clock that was also very inexpensive.
This is because he broke everything he touched. I bought several alarm clocks before I finally discovered silicon covered alarm clocks.
They are almost impossible to break. They also make great travel alarm clocks.
Older Kids (ages 12 and up)
My kids use an Echo Dot.
They each have one in their rooms, which they use for setting alarms and playing music during the day. They also function as intercoms.
I do have parental settings on them that keep the kids from playing music after 9 PM and blocks anything that may be offensive.
Key Takeaways
An alarm clock teaches children the importance of routine. Once they are old enough to set it themselves, it also teaches autonomy.
Getting them accustomed to alarm clocks as young as three but no later than five is the right choice.
What are your thoughts? Tell us in the comments!
Related Articles