Family Bonding: What is it? Why is it Important?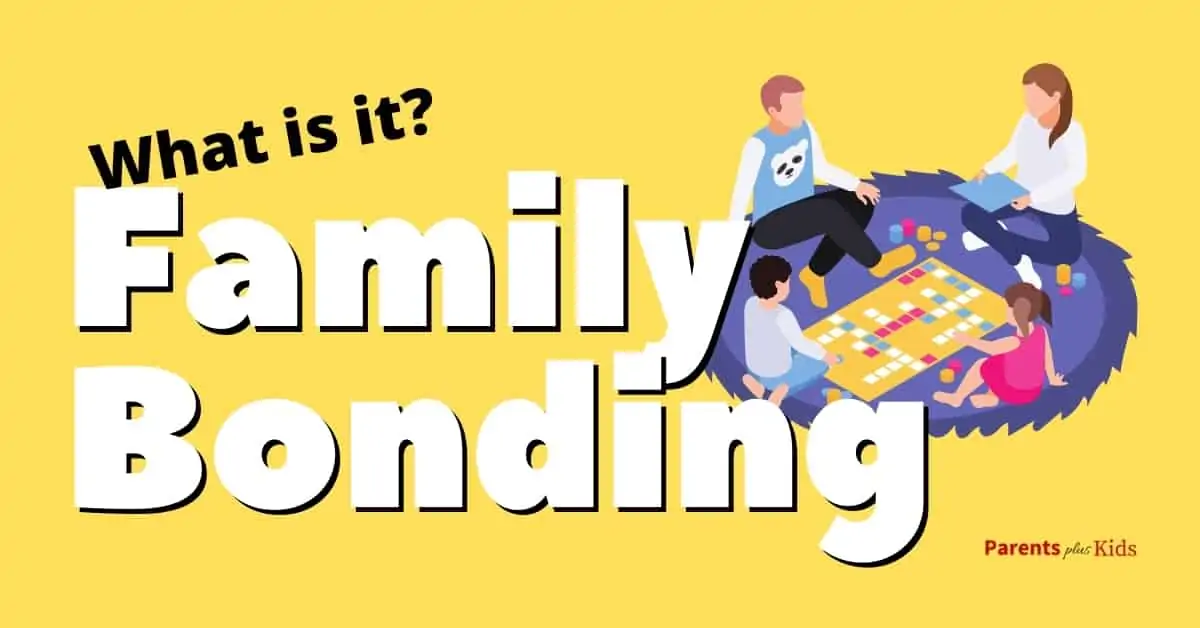 This post may contain affiliate links. If you buy through the link, I may earn a commission. Learn More.
"Whose turn is it to pick the movie?"
That is how we usually start Friday nights in our family. We order pizza, settle in and watch movies about superheroes, talking dogs, or singing princesses. It's not fancy or elaborate, but it is an excellent bonding activity for my family.
Let's define what family bonding time is:
Family bonding is the simple act of spending time together. The event can be daily, weekly, evening, or even monthly, depending on the family structure. What's important is that the family can enjoy each others' company, get to know one another on a deeper level, and feel that special bond.
The Importance of Family Bonding
Our world is a busy, hectic place. It's far too easy for parents and children to fill their lives with activities that alienate them from one another.
A family bonding routine ensures parents take time away from work to spend with each other and their kids. Even if it can only be scheduled once per week, family bonding time is essential for keeping and developing relationships as families grow.
Why Family Bonding is Needed
The time spent together reminds children and parents they're valued members of the family. Each person knows they have input and meaning. The simple act of realizing parents place the utmost importance on family bonding time shows children they're worthy of consideration and love.
The memories created during those activities are something a kid takes with them throughout their life.
A regular family bonding activity is a haven for communication. It is a time to watch the communication between each family member flourish.
The interaction doesn't have to be intense. It may not be the time to talk about drugs, bullying, or grades. Though these are important subjects, it is also important to discuss your children's dreams and fears.
Something as simple as asking if their favorite ice cream flavor has changed can lead to a meaningful and memorable exchange. When your children know that you care about the little things, they will be more likely to talk to you about the big things.
There have been studies that show family bonding has positive long-term effects on mental health. Children who bond with their parents and siblings have even been shown to increase brain development in infants.
Family Bonding Activities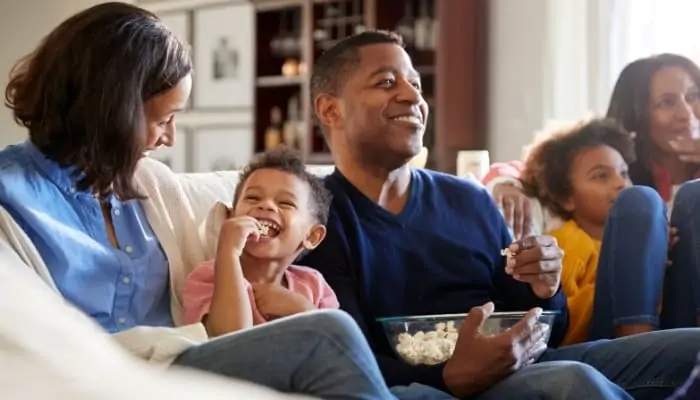 My family has movie nights once per week. We also seek special events every month. We may go to a baseball game, a museum, or mini-golf. The activity is less important than the fact that we are sharing the time together.
Other options for family bonding ideas might include:
Walking in the park
Flying kites
Playing catch (or other outdoor sports)
Attending concerts or community theatre productions
Going to pick-your-own produce farms
Boating
Horseback riding
Volunteering with the community.
Game night (Monopoly is a classic game option)
Family Meal (this could be either at home or going to a special restaurant)
Go to a basketball game (or any other sporting event)
Go to a museum
Minigolf
Carve pumpkins (or any other holiday season activity)
Settlers of Catan Board Game
At the moment this is probably my families favorite board game. It will take a bit to understand, but once you do it will probably become one of your favorite also.
One of my favorite family bonding routines is a simple meal out of the house. We have a favorite restaurant that all of the family enjoys. We started going there when my son, who is now 15, was still in a high chair.
In fact, we have been to that restaurant so much we no longer have to order. The children continue to be thrilled when their favorite foods are brought to them without even seeing a menu.
We laugh, talk, eat, and people watch from the large windows at the front of the restaurant. It's an easy, no-pressure way to spend time together.
Mistakes Made During Family Bonding
Believe it or not, family bonding can go wrong. Parents can put so much pressure on themselves that they become overbearing. Children feel smothered by the parents' desire to create the perfect bonding activity.
When everything doesn't go as planned, parents might behave in a counterproductive way.
Avoid this mistake by having one goal in mind: Enjoy each others' company. Don't expect kids to open up right away. Lee them embrace family bonding on their own schedules.
They may wish to play video games or spend a weekend on Instagram instead of with families. It's okay to give in to this from time-to-time. Let your children know you're on their side, but come to an agreement. Set limits on screen time while bonding with the family. They may resist at first, but they will understand.
I met with a parent educator a few months ago who was adamant that parents avoid yelling during family bonding. The moment a parent feels anger building inside of them, for whatever reason, that parent should take a moment to remember what it felt like to be young.
Empathizing with children, even sharing with them that you have been exactly where they are, can go a long way to being proactive in a relationship.
My go-to is a long-term spat I had with my father. He was a musician who wanted his children to be musicians as well. He insisted we learn piano, percussion, and guitar. Singing lessons sometimes lasted hours. We would play music and sing together as a family multiple times per week.
It is no understatement to say that I hated music. I had no interest in learning music or singing. The bonding time was forced on me, and I resented it so much that, decades later, I still have nightmares about it.
As a teenager, I vowed that I would let my children make their own choices (within reason). When my children resist our bonding activities, my husband and I give them the opportunity to make alternative suggestions. It almost always works in our favor.
Busy Parents, Busy Children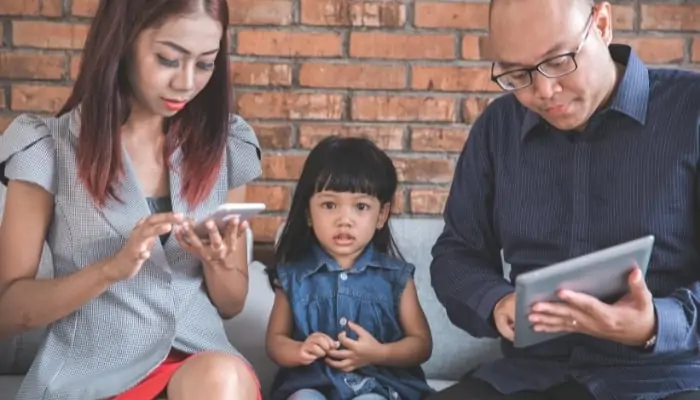 My husband and I are both writers. Like many parents, we have to balance our work lives with our families. However, we decided long ago, while we were still talking about having children, that we would prioritize family time.
I usually have a deadline to meet. My husband is steadily in research mode. Still, we have strict rules for ourselves that the hours from 5 PM to 9 PM are reserved for the kids.
That plan worked very well for many years. We ate dinner around the table, had family walks after we'd eaten, and often played board games or basketball in the driveway. Then my son started joining more extracurricular activities.
He played a number of sports, participated in fine arts, and competed in a series of academic teams. We began seeing him only in the car on the way to his various events and practices. A family dinner was swapped for hurriedly packed meals that were eaten between play practice and football drills.
My daughter has not been as interested in a wide number of activities as her brother. Instead, she has put her entire focus on dance.
The 30-minute dance class, held once per week, turned into nightly ballet, tap, jazz, and hip-hop rehearsals with weekend competitions around the state and beyond.
We have allowed our children to make their own choices regarding these activities despite some of our misgivings. For the most part, it has been positive.
My son is well-rounded. My daughter is disciplined.
Unfortunately, family time is what has been sacrificed. By instituting a weekly family bonding activity, we ensure that we always have a few hours together no matter what distractions the world throws our way.
Create a Strong Family Through a Family Bonding Activity
Family bonding creates a truly unique relationship within a family unit. It creates mutual respect and a caring atmosphere.
How do you plan on bonding with your family? Let us know in the comments.
Related Articles
Frequently Asked Questions