The Parent's Guide to TikTok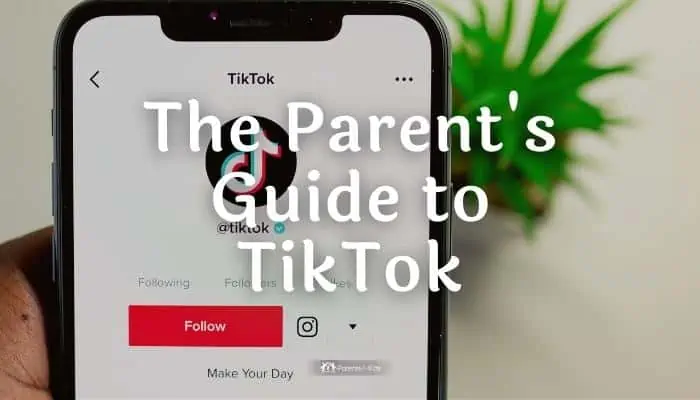 This post may contain affiliate links. If you buy through the link, I may earn a commission. Learn More.
Tik Tok is a favorite social media platform among kids.
The short videos capitalize on two things kids love best: catchy music and short attention spans.
As annoying as it might be to us parents, we need to learn about Tik Tok and how to childproof it.
*FYI, some of the links in this article about can you childproof TikTok may be affiliate links. If you click and make a purchase, we may get a commission (at no extra cost to you). For more info, please see our disclaimer.
What is Tik Tok?
Tik Tok is the most popular social media program among children ages 12 to 17. It's comprised of short videos that can range from 15 seconds to up to three minutes. Many of the videos are dances, challenges, pranks, entertainment, or social commentary.
Like other social media channels, users can leave comments on videos and interact with each other through that method.
How Do You Sign Up For TikTok?
You can sign up for TikTok with:
A phone number
An email address
Third-party accounts such as Facebook, Twitter, Apple, Instagram, etc.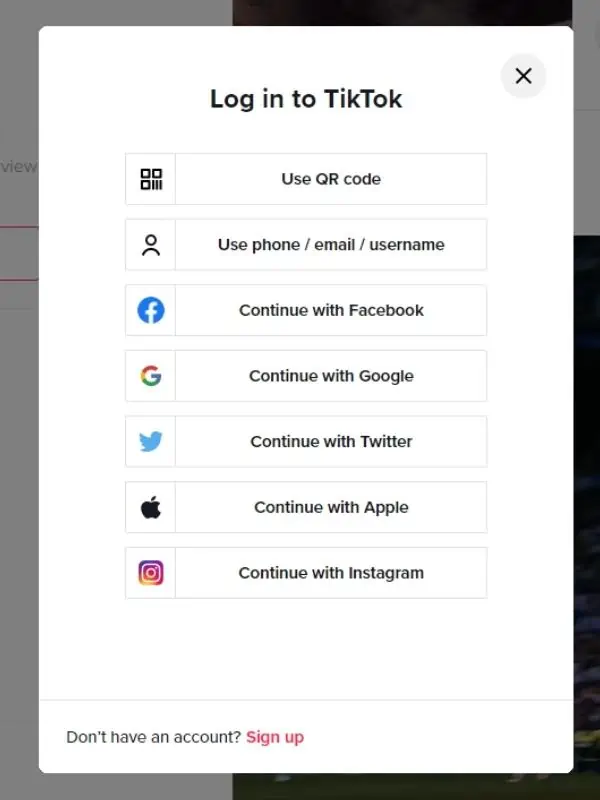 How Does TikTok Work?
Once you have an account, you can search for videos based on categories, trends, or favorite creators.
While you can search for videos based on trends and creators, TikTok is known for its algorithm that feeds you videos based on what it thinks you'll like.
Is TikTok Safe For Kids?
TikTok is not any safer than other social media platforms. They do have some simple parental tools to help keep kids safe. Ultimately how safe your kid will be on the platform will depend more on your understanding of the platform and how well your child understands internet safety.
Can You Childproof TikTok?
Yes and no. You can set up parental controls on TikTok, but the most important thing is to talk to your children about what is acceptable and hope for the best. No "parental control" is perfect, and either way, you cannot control what they see on their friends' phones.
Trust me when I tell you their friends are looking at TikTok, and a lot of the content is not kid-friendly.
Related: Is Child-Proofing Necessary?
Talk to Your Child About Tik Tok
First, learn as much as you can about Tik Tok. Read up on it and make an account yourself.
You will immediately see that there are videos that have inappropriate language, sexual themes, and even graphic violence.
Even if you do not allow your child to have a Tik Tok account, and technically they're not supposed to until age 13, they will certainly have friends who are obsessed with Tik Tok.
Let your child know they may encounter videos that can make them feel uncomfortable and that it's okay to tell their friends they would rather not watch that video with them.
If your child does have a Tik Tok account, remind them that cyberbullying can happen via Tik Tok. Likewise, it has become a popular breeding ground for child predators.
How to Setup Parental Controls For TikTok
Family Pairing
One way to childproof Tik Tok is through Family Pairing. This is a parental control features that links the adult account to the child's account.
All you have to do is go to your profile page, tap the three dots in the upper-right corner and choose Family Pairing. The app will guide you the rest of the way.
Private Account
You should also set your child's account up as private. On their profile page, choose toggle privacy to on.
This will disable anyone from seeing your child's content unless they've been approved first.
The same area allows you to disable comments on all posts, prevent anyone from creating duet videos and disallow individuals from contacting your child through direct messages.
You can also set screen time management (restrict app usage), and turn on restricted mode (this blocks mature content). Something to note about all these settings is that there's only so much they can do.
For instance, the restricted mode doesn't block all mature content. Plus your definition of mature content might be different from other parents.
Please Note
To fully take advantage of all these settings you'll need to create your own Tiktok account and also have your child's device along with their Tiktok log in handy.
TikTok Terminology
Let's run through some of the terms you might see when it comes to TikTok.
1. Duet Videos
This is a feature that allows two people two create a video together even when they're not in the same area.
2. TikTok Challenges
These are viral ideas or themes on the platform. They could be songs, dances or any activity that's gaining a lot of popularity. Some of these can be fun and benign, but others can be reckless, dangerous, or inappropriate.
Here's an example of a popular TikTok challenge.
Should I Be Concerned TikTok is Watching My Child?
There's been a lot of debate about how data TikTok is collecting on its users.
TikTok did run into some issues with illegally storing minors' data (I don't think they're the only social media platform to get in trouble for this). That aside, I don't believe they're any better or worse at protecting your privacy than other social media platforms.
By better or worse, I mean when it comes to respecting your privacy, they only care about as much as they legally have to so they can keep serving you targeted ads.
For the record, I think the average person shouldn't worry too much about the information social media apps collect, especially if you willingly post and give platforms like Facebook all the information they need.
These platforms care very little about you as an individual and more or less as a collective group so they can give you targeted ads.
Pro-Tip
Social media companies make the bulk of their money via ads. The more they know about their users, the better their ad targeting can be, and the more they can charge advertisers.
Key Takeaways
Tik Tok is no more dangerous than other social media channels, but it's no less either.
I strongly recommend you avoid social media accounts for your children until they're at least 13, and then have regular talks about what they see.
Do you agree? Share in the comments!
Have You Read These Yet?
Frequently Asked Questions