10 Fun Birthday Party Activities For 7-Year-Olds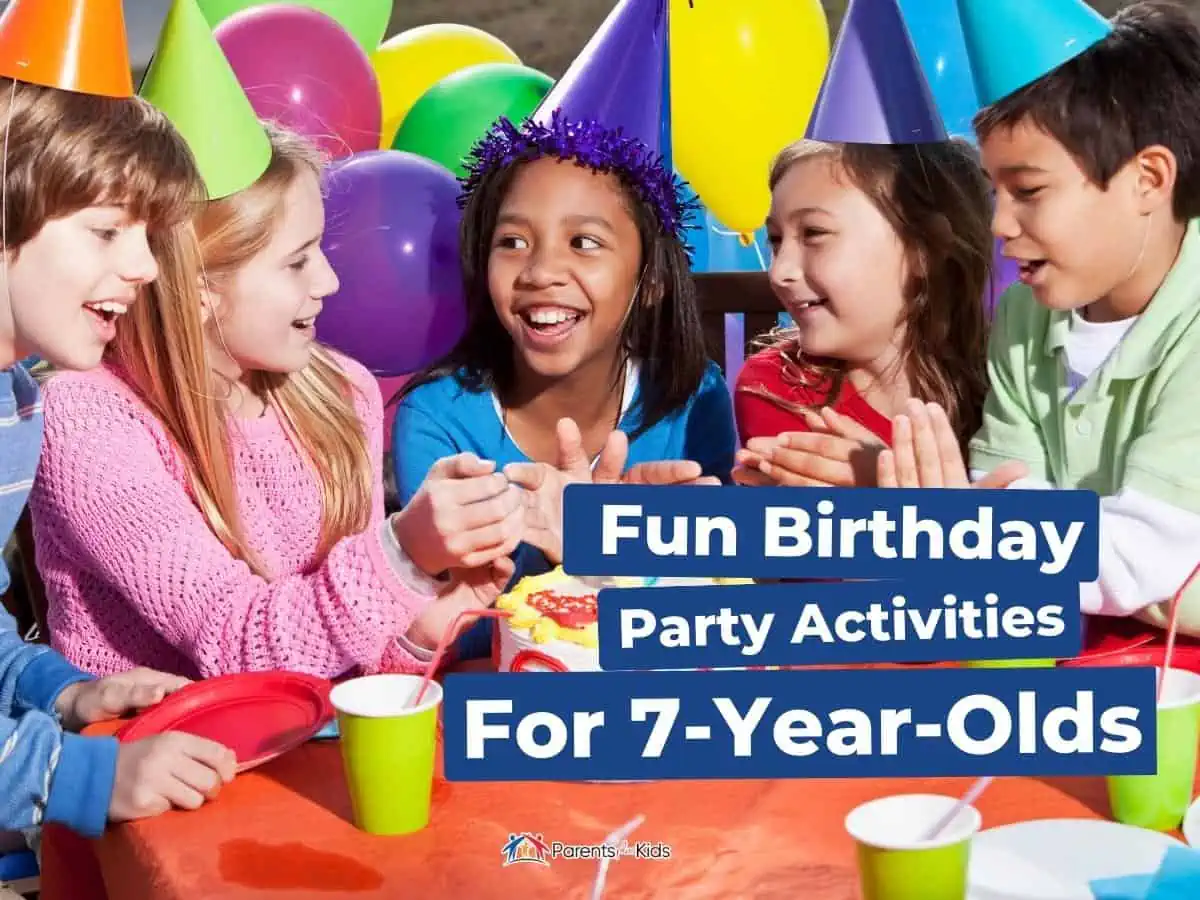 This post may contain affiliate links. If you buy through the link, I may earn a commission. Learn More.
There is very little I love more than planning a fun birthday party. Seven-year-olds are perfect for party planning.
They are old enough to have a lot of fun but not so old that they feel like they are too cool for parties.
Birthday Party Activities For 7-Year-Olds
The easiest way to plan activities for seven-year-olds is to plan around a theme. Choose a popular pastime, a favorite movie or even a video game.
I have planned numerous birthday parties for my own kids and my friends' children. The themes are always what tie activities and food together.
Some themes I have successfully used in the past:
Marvel characters
DC characters
Star Wars, Barbie
Disney Princesses
Sports
Cowboys and Cowgirls
Olympics
Gymnastics
Minecraft
Harry Potter
Some of the more unique themes that have been requested are the Beatles, Sherlock Holmes, Christmas and Breakfast. The breakfast theme was one of my personal favorites.
Once you choose a theme, the activities will fall into place. The following activities can be incorporated into nearly any theme you or your child has chosen.
1. Food
What is It
After you pick your theme, the next activity you will want to consider is food. What kind of dessert does your child want? Most prefer cake or cupcakes but that's not always the case.
When I was young, I always preferred pie. I have had children ask for cookies or an ice cream bar instead of cake.
Will you be serving a meal? Pizza is a crowd-pleaser but you could also mix things up by offering build-your-own food bars.
Letting children design their own tacos or nachos becomes an activity on its own.
Is it for Indoors or Outdoors?
Either, but indoors is generally recommended.
Items Needed
Chosen Food Items
Drinks
Serving Utensils (if needed)
Plates, Cups, Napkins, and Flatware (if needed)
Cost
Varies
2. Pinata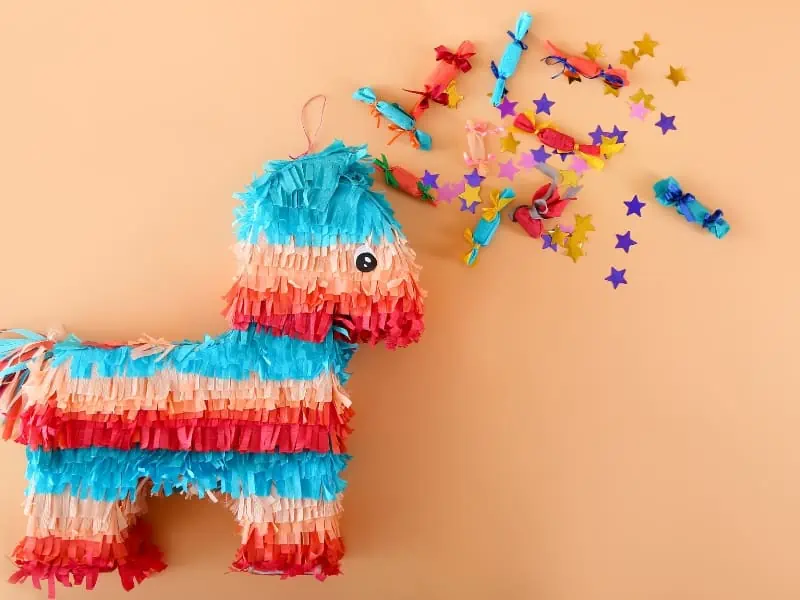 What is It?
A pinata is fun for all ages. It consists of a character made from papier-mache that is filled with small toys or candy. Some pinatas offer pull strings.
This safer choice gives children the opportunity to find a string and pull it. Only one of the many strings will cause the pinata to open.
The more traditional pinata involves blindfolding the child, handing them a stick and encouraging them to hit the pinata and not the other party guests.
You can purchase a pre-made pinata or, if you're very industrious, make your own.
Is it for Indoors or Outdoors?
Outdoors is best for traditional pinatas. Pull-string pinatas can be inside or out.
Items Needed
Cost
Around $60
3. Treasure Hunt
What is It?
I am a big fan of a treasure hunt. My favorite way to plan a treasure hunt is to give each child their own treasures to seek.
This guarantees, unlike the classic Easter egg hunt, every child receives the same quantity and quality of treasure. Start the hunt by handing each child a simple, brown bag with their name written on it.
Give each child a note card that has a list of the treasures they seek. You can be explicit (find a rubber duck dressed like George Washington) or more vague (look for something yellow that might enjoy a bath).
Let each child know that they are not allowed to take any item that doesn't have their name tag affixed to it. All others must remain in place until found by the right child.
At the end, have the children bring the bag to you so you can ensure they found everything, and then give them one last prize for finding their treasure.
Pro Tip
When hiding the treasures, I make a map for myself, so I can easily find any toys that the children can't.
Is it for Indoors or Outdoors?
Outside or inside (if you have a big house).
Items Needed
Cost
$35 and up
4. Magician/Clown/Other Hired Entertainment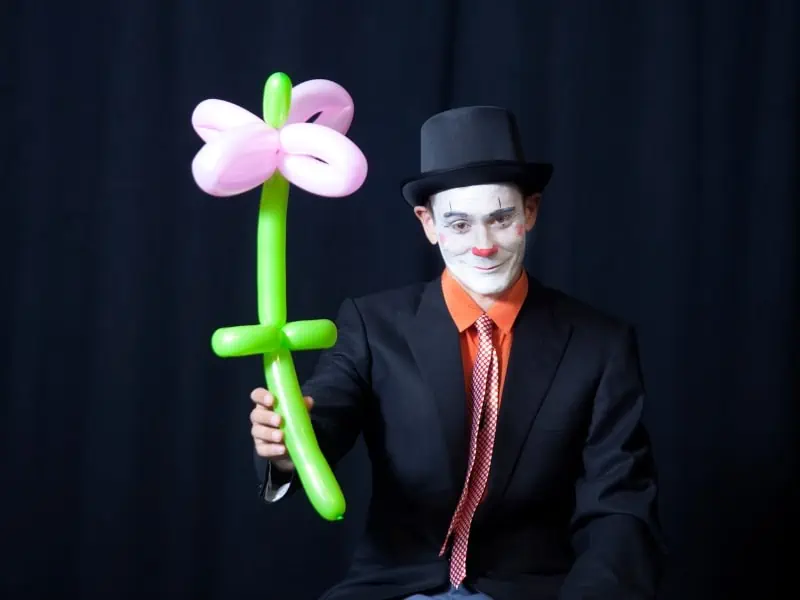 What is It?
Hiring entertainment is one of the easiest choices you can make for your child's birthday party.
The hired entertainment will captivate the kids while you reap the rewards of not having to do the hard work yourself!
Choose a magician, clown, dance instructor, face painter or cosplayer to give the kids a thrill. The downside is that hiring outside entertainment can be very pricey.
Is it for Indoors or Outdoors?
Indoors
Items Needed
None
Cost
Varies, but plan for $20 to $50 per child.
5. Watch a Movie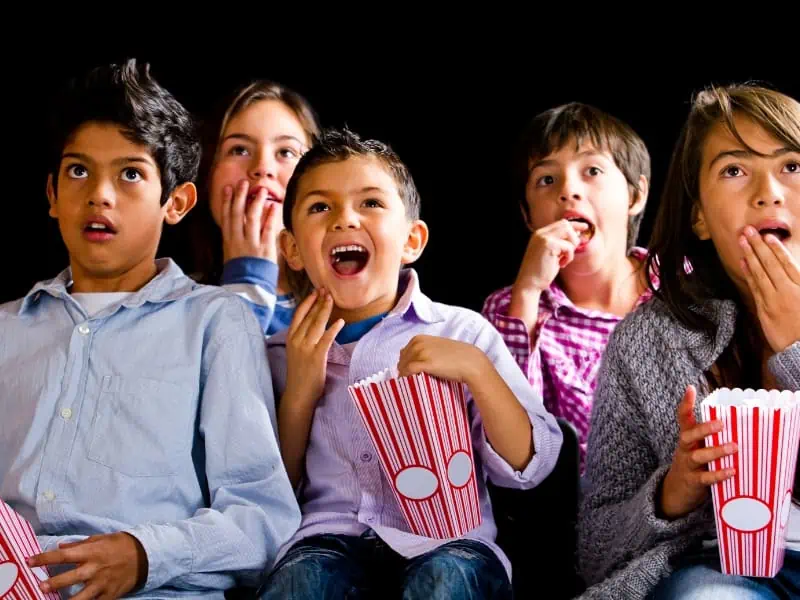 What is It?
Movies are always a hit. Pick a movie that follows the birthday theme and stream it in your home.
If you don't have enough seating, put some blankets and pillows on the floor. Pop some popcorn for a real movie theatre experience. Conversely, you can take the kids to the theatre.
That is a fairly easy choice as long as the number of attendees is manageable. Before you choose this route, make sure the movie is suitable for all children.
Some kids are able to handle thrills and frights at age seven while others need something a bit more kid-friendly.
Is it for Indoors or Outdoors?
Indoors
Items Needed
None!
Cost
A movie in your home incurs no additional cost. Taking children to the theatre will be about $15-$20 per child, including the cost of snacks.
6. Make a Movie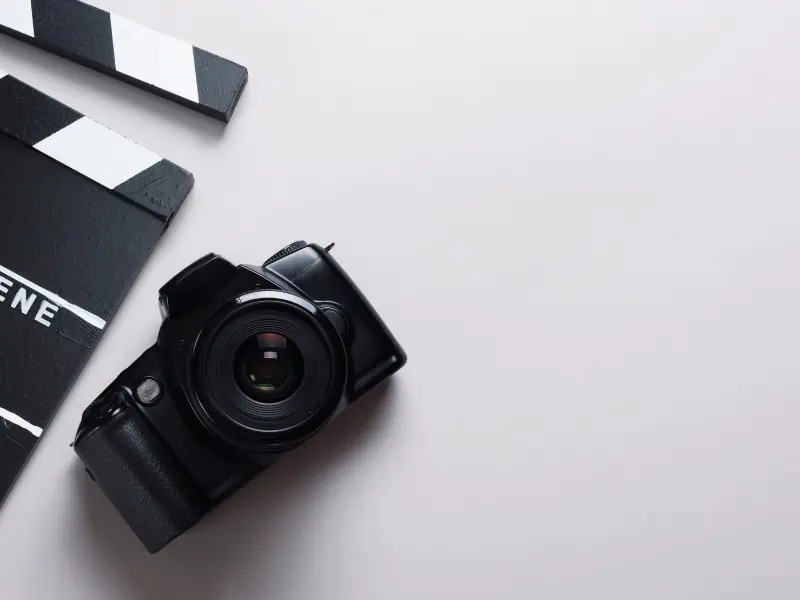 What is It?
My kids love making movies. It is their favorite thing to do with their friends.
I can't count the number of times I have sat through a viewing of the latest adventure/horror/stop-motion/romance. Give the kids at your child's party a theme and have them make their own movie around it.
Supply costumes, if you have them, and then upload the movie to a secure space online where parents can view the film.
Dropbox, Google drive or iCloud are good choices that allow you to keep files private while also sharing the link with limited individuals.
Is it for Indoors or Outdoors?
Both!
Items Needed
Any tablet, camera, or phone that you have available
A movie set with a green screen and lighting. I purchased this one for my kids.
Cost:
Up to $200 if you choose to purchase extra equipment
7. Jewelry Making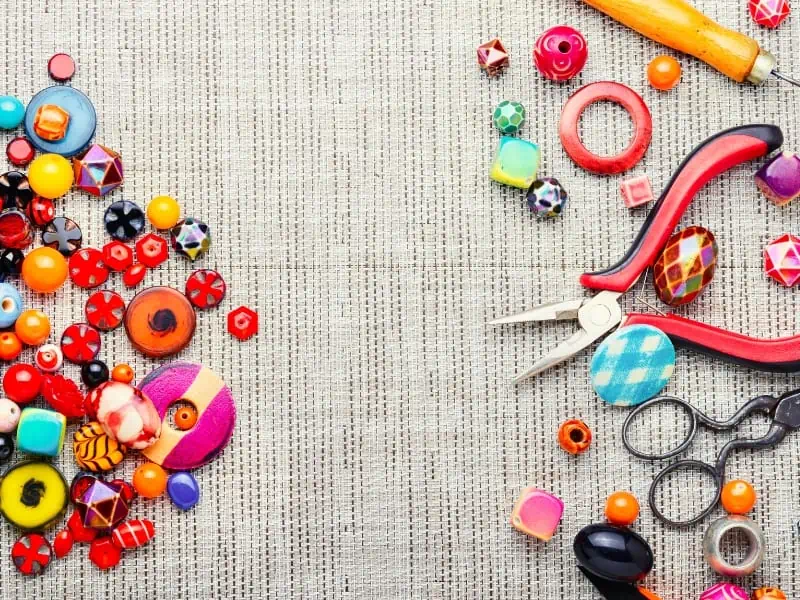 What is It?
Crafts are beloved at birthday parties. Kids often make keychains, paintings or bookmarks. Give them something to make that they can enjoy and show off.
Two good options are necklaces and bracelets. You can have party-goers make necklaces or bracelets with string and pony beads.
Another good option is friendship bracelets. This is a low cost activity that is fun for all kids.
Is it for Indoors or Outdoors?
Indoors
Items Needed
Cost
Around $30
8. Laser Tag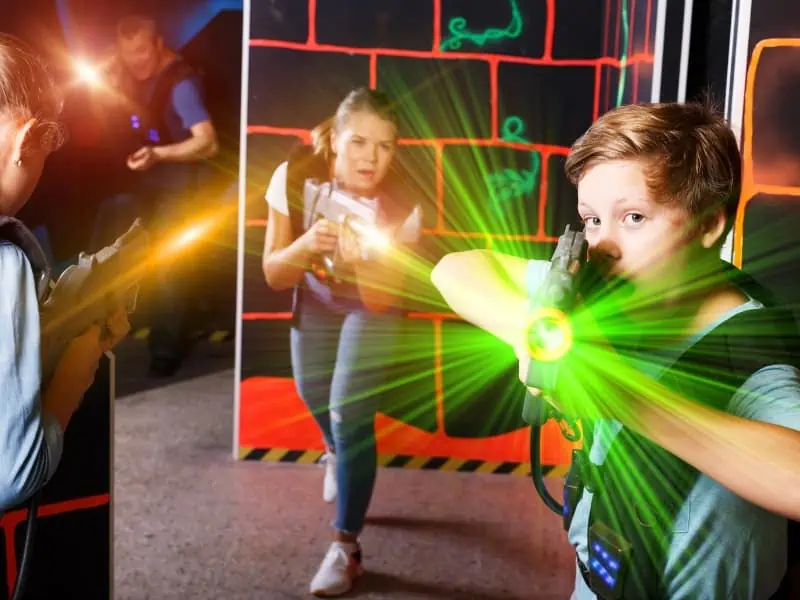 What is It?
Laser tag involves splitting children up into teams, and then having them "tag" each other with laser guns aimed at targets they wear on their clothing.
This fun, active activity will get them tired while also revving them up. The easiest way to do laser tag is to use a laser tag arena.
For smaller parties, you can buy your own laser tag set.
Is it for Indoors or Outdoors?
Indoors for the laser tag arena, outdoors if buying your own equipment
Items Needed
Cost:
Laser tag kits range from $40 to $200. Laser tag arenas charge about $10 per child, per game.
9. Bounce House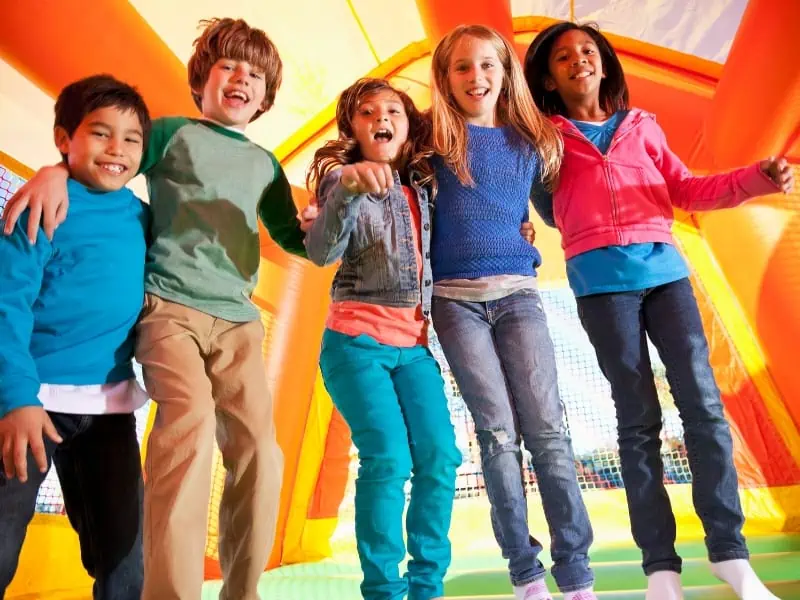 What is It?
Bouncing in a bounce house is fun for all ages. Your seven-year-old will love having their own bounce house to jump around in at their party.
You can rent a bounce house, which comes with a person to set it up and take it down for you.
Many companies provide the bounce house for multiple days so your child doesn't have to stop having fun just because the party is over. Another option is to buy your own bounce house.
This is a good, cost effective choice if you have storage space and the possibility that you will be needing a bounce house again in the future.
Is it for Indoors or Outdoors?
Outdoors
Items Needed
Cost
About $300 for a rental or about $400 if you choose to buy your own.
10. Open Presents
What is It?
The final activity of the party is opening presents. If guests have brought presents for your child, all of them will want to see your child's reaction to their special gifts.
This does require that you explain that your child in advance that they are to be gracious and thankful for every gift received, even if it is an adult XL jersey for a team they've never heard of in a sport they don't like (real example).
Some parents don't want extra presents in the home.
In this case, you might ask for children to bring donations for a local animal shelter. Presents could still be wrapped and unwrapped, but they would then be donated by the child.
Is it for Indoors or Outdoors?
Indoors
Items Needed
None!
Cost:
No cost for the birthday child!
Key Takeaways
There are a lot of options when it comes to planning a birthday party for a seven-year-old. Pick three or four of these activities to keep everyone happy and entertained.
Do you have an idea for a birthday party activity that wasn't listed here? Tell us in the comments!
Have You Read These Yet?