How Late is Too Late For a Babysitter?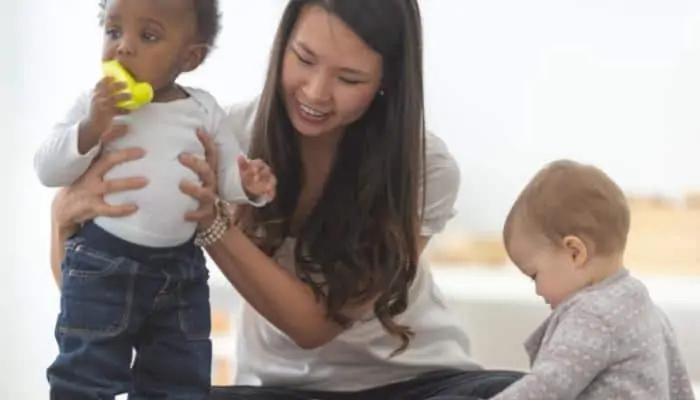 This post may contain affiliate links. If you buy through the link, I may earn a commission. Learn More.
The great philosophers Hootie & the Blowfish once eloquently said, "I don't believe in time."
That may be a good existential debate for those who like retro 90s music, but it does not apply to babysitters. Time is very important. That is especially true when it comes to late nights.
*FYI, some of the links in this article about how late is too late for a babysitter may be affiliate links. If you click and make a purchase, we may get a commission (at no extra cost to you). For more info, please see our disclaimer.
How Late is Too Late For a Babysitter?
A good babysitter will tell you how long they're comfortable watching your children. Some may have a strict 10 o'clock cut-off, while others can spend the entire night for the right price. Talk over the possibility of any late nights when you hire the babysitter to make sure they are open.
Find Top-Rated Babysitters in Your Area
If you're looking for a babysitter, this service can connect you to qualified babysitters who have been pre-vetted.
Do's and Dont's for Late Nights with a Babysitter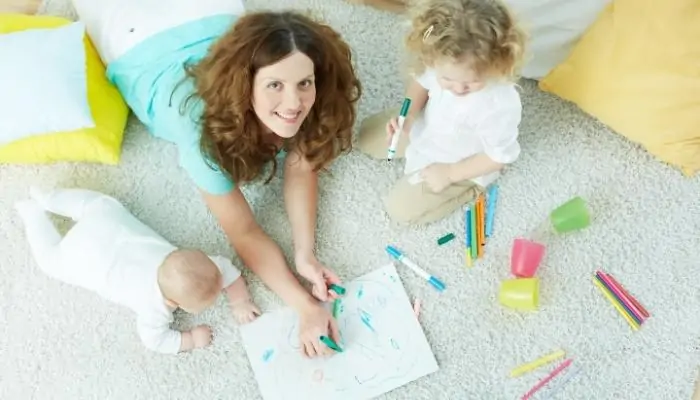 How late is too late is not a hard-and-fast rule.
I babysat as a teenager and had plenty of nights where I was the sole caregiver to five children under the age of 10 through the wee small hours of the morning.
I didn't mind those late nights. In fact, I preferred them. The kids went to sleep around nine, and I got paid extra to watch TV and eat pizza for the next four hours.
The late-night issue needs to be worked out before hiring your sitter.
If you need a sitter for every Saturday night until 10 PM but might need an occasional midnight cut-off, tell them before you hire them.
Let the sitter decide if they're comfortable with this plan. If not, keep looking for a sitter who has late-night availability.
Once you find a sitter who can manage your later evenings, there are some do's and don'ts you need to observe. Luckily for you, I've been on both sides of this issue, and I have made you a cheat sheet for late nights with the sitter.
Do: Provide Ample Notice
A babysitter isn't your full-time employee. They may have other commitments that could keep them from a late-night shift in your home. Let them know as soon as you know that you'll need a few extra hours.
Related: Nanny vs Babysitter: Which One Do You Need?
Don't: Make Assumptions
You cannot expect a babysitter to change their schedules if you drop something out of the ordinary on them at the last minute.
If your sitter shows up expecting to stay at your home until nine and you tell them that it has changed to 11, you might both be in an unfortunate situation.
Do: Cover the Bed-time Routine
Late nights require a bedtime routine. Go over this in detail with your sitter. This is especially true if children need medication or have other special needs.
Likewise, include what to do if your child wakes up with a nightmare. Trust me, it happens.
Don't: Be a Stickler
Except for the aforementioned special needs, give the sitter some wiggle room with your kids.
Let the kids stay up later. Let them have a fun snack. When we've had a sitter watch our kids later, we let them skip the nightly bath.
Do: Get Back on Time
If you tell your sitter you'll be back at 1 AM, be back by 1 AM at the latest. Being late is not acceptable.
If you find yourself in a situation where being late is unavoidable, call the sitter as soon as possible to give them a heads up.
Don't: Skimp on Pay
Pay for a full extra hour if you are even five minutes late, and then another extra hour for every half hour you don't arrive home.
Do: Expect to Pay More
Speaking of pay, you will need to increase the hourly rate. The sitter might be technically doing less when the kids are asleep, but the inconvenience of a late-night is worth the extra funds.
Pro-Tip
A good-quality babysitter will expect to be paid a higher rate if they're watching your kids later into the night.

This will be the case regardless of how many babies they're watching, what other chores you have the sitter doing, or how well-behaved you think your kids are.

If you're struggling with expenses in general, check out this article to see some of the ways we reduced our childcare costs.
Don't: Avoid Tipping
Ask your sitter how the evening went. If there were problems such as:
Getting the kids to sleep
The baby woke up multiple times
There was a blow-out diaper issue
Or any other issues that required extra care, give the sitter an additional tip. Yes, this will add up, but it's your child. It's worth it.
Plus, if it's a good sitter, you want them to feel appreciated for their hard work. It will increase the likelihood they'll agree to work for you later.
Do: Offer a Ride
People without a license might rely on others to drop them off and pick them up. Some sitters, especially teens, might not feel comfortable driving late at night.
I have always offered to drive my late-night sitters home, and they have always accepted.
Don't: Leave too Soon
Make sure your sitter is in their house before you drive away. You're eager to get home, but it's important the sitter is safely home.
Key Takeaways
If you think a babysitter is suited to watch your children during the daytime when they're awake, then they should easily be able to handle them while they're sleeping. Just be prepared to pay extra for very late nights.
What are your thoughts? Tell us in the comments!
Find Top-Rated Babysitters in Your Area
If you're looking for a babysitter, this service can connect you to qualified babysitters who have been pre-vetted.
Have You Read These?