Is There Daycare For Newborns?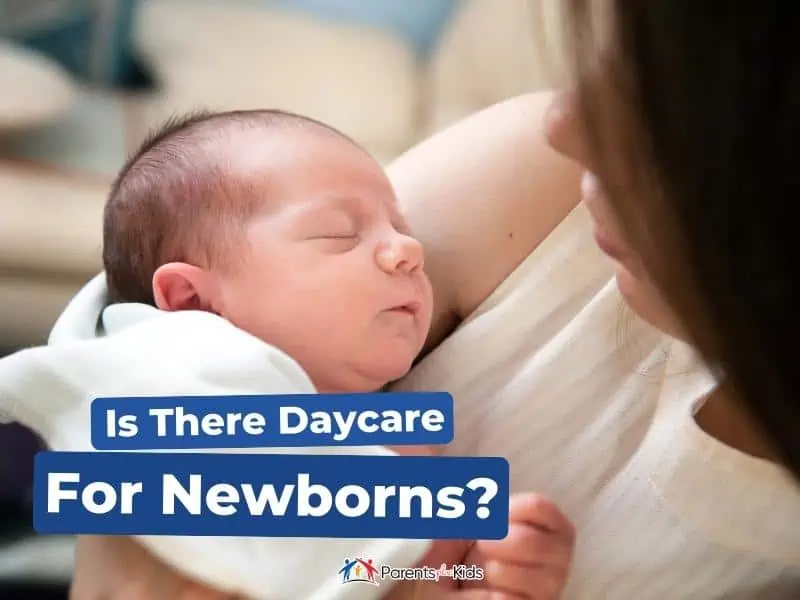 This post may contain affiliate links. If you buy through the link, I may earn a commission. Learn More.
Congratulations on your new addition!
Becoming a parent is one of the most rewarding experiences you will ever have. It's also a time of immense change and can be pretty overwhelming.
Along with figuring out how to keep your new baby safe, healthy, and happily fed, you now have to think about childcare.
If you're going back to work (or even if you're not), you'll need to find someone to watch your little one during the day.
Here are some things to consider when looking for daycare for your newborn.
*FYI, some of the links in this article about is there daycare for newborns may be affiliate links. If you click and make a purchase, we may get a commission (at no extra cost to you). For more info, please see our disclaimer.
Can Newborns Go To Daycare
There are daycares for newborns available. The newborn needs to be at least 6 weeks of age or older. 6 weeks is typically the youngest age most childcare providers will take a newborn.
Now that you know the age your newborn can go to daycare, let's explore some of your options.
Please note that I go over all the childcare options available in greater detail in the linked article.
Types of Infant Daycares to Consider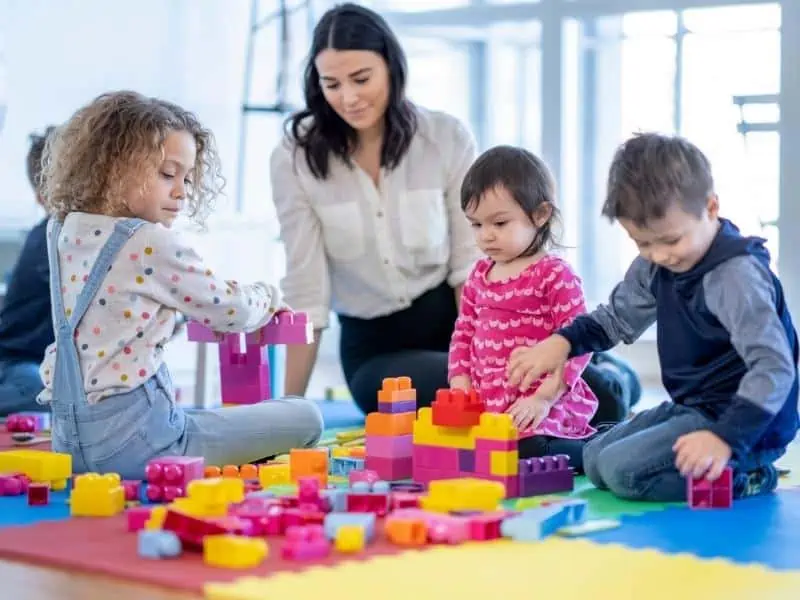 Below I'm going to compare the two more common options: in-home daycares and daycare centers.
In-Home Daycare vs. Daycare Center
One of the first decisions you'll have to make is whether you want an in-home daycare or a daycare center. In-home daycares are usually run out of someone's house.
They can range in size from 1 caregiver watching a few kids to a larger operation with multiple caregivers. Daycare centers are just that – centers that are purpose-built and licensed to provide child care.
There are pros and cons to both types of daycare, so it's important to do your research and visit potential options before making a decision.
Some parents prefer in-home daycares because they offer a more homey, intimate setting.
Your child will be in a smaller group and will likely get more individual attention than they would at a daycare center.
Home daycares can also be more flexible with scheduling since they are often run by stay-at-home parents or grandparents looking to supplement their income.
On the downside, home daycares are usually not as reliable as daycare facilities when it comes to things like being open during inclement weather or having reliable backups in case of emergency.
On the other hand, daycare centers tend to be more expensive than home daycares. Still, they also offer more amenities and staff stability.
Centers are typically open year-round and have bad weather policies in place, so you know your child will always have somewhere to go, even if school is canceled.
Centers also typically have multiple caregivers on staff at all times, so there is always someone available in case of illness or vacation.
The tradeoff is that your child will likely be in a larger group and may not get as much individualized attention as they would at a smaller home daycare.
What You Should Look for In A Good Daycare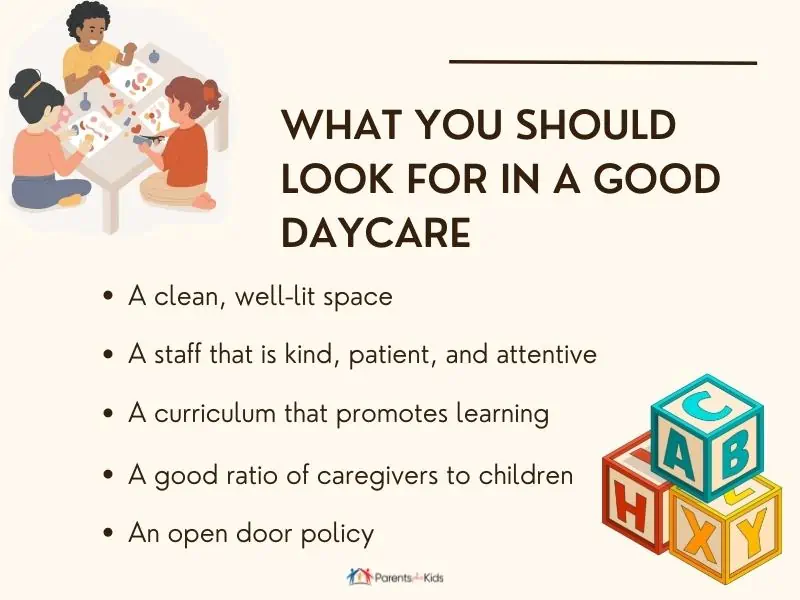 Once you've decided whether you want an in-home or center-based daycare, it's time to start looking around and touring daycare facilities and homes.
There are certain things you should look for no matter what type of facility you choose:
A clean, well-lit space with age-appropriate toys and furnishings
A staff that is kind, patient, and attentive
A curriculum that promotes learning through play
A good ratio of caregivers to children
An open door policy – you should be able to drop in unannounced at any time
Key Takeaway
Finding a good daycare for your baby who's under 1 year of age takes time and effort, but it's worth it.
You'll feel better knowing your newborn is left in safe, loving hands while you're at work or taking care of other businesses.
Have You Read These Yet?