What is a Good Salary For a Single Mom?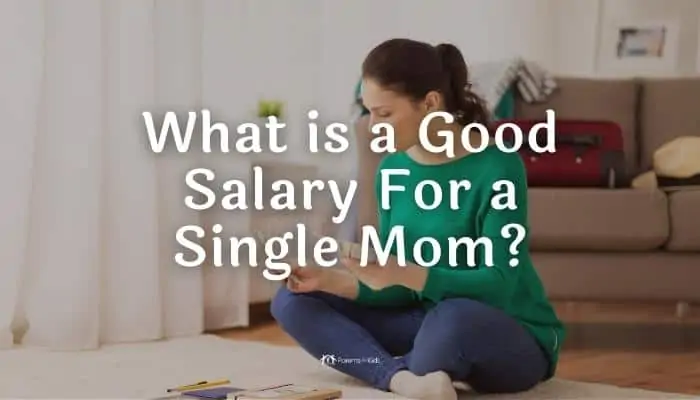 This post may contain affiliate links. If you buy through the link, I may earn a commission. Learn More.
A single mom does not have it easy. She has to be everything and do everything for her child.
When it comes to income, the amount of money a single mom makes depends on factors such as where she lives, how many children she has, and how much debt she has.
*FYI, some of the links in this article about what is a good salary for a single mom may be affiliate links. If you click and make a purchase, we may get a commission (at no extra cost to you). For more info, please see our disclaimer.
What is a Good Salary for a Single Mom?
A single parent needs to make somewhere between $40,000 and $65,000 per year to get by with one child. That number goes up with multiple children and other extenuating factors. A single mom probably won't live comfortably on these dollar amounts, but she should be able to make ends meet.
What Determines a Good Salary?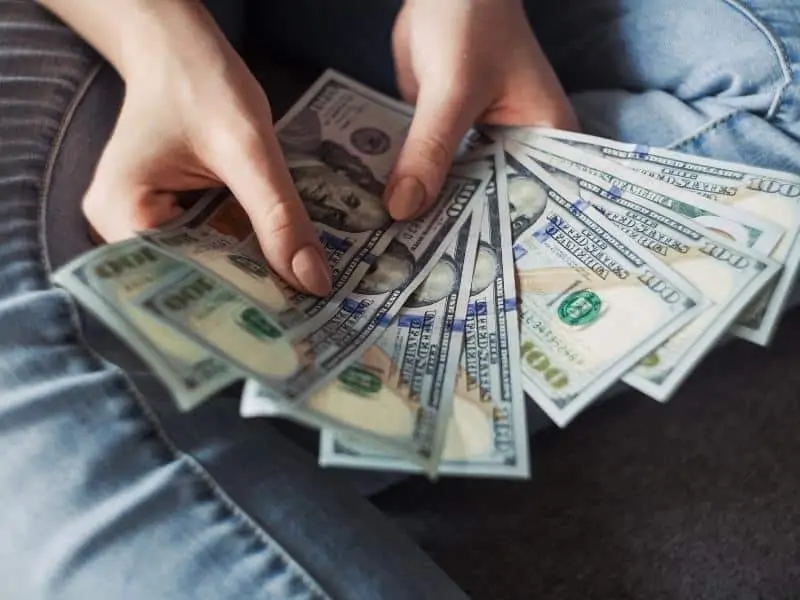 What is a good salary? It's a good question. For each family, the answer might be different. That is certainly true, depending on where you live.
Location, Location, Location
In Missouri, where I live, a single mom can live on just under $29 per hour. For a 40-hour work week, that's roughly $60,000 per year.
This is a somewhat comfortable figure for a single mom with one child as the cost of living is below the national average, and childcare costs are significantly lower than most other places.
To get very personal, my husband and I were making about $60,000 combined when we married. That was a while ago, but we thought we were doing very well. We were more than ready to start a family on that salary.
California is another issue. A single mom needs to make at least $40 per hour just to survive. That's over $40,000 more than what's needed in Missouri. Even worse, it's a full $40,000 more than the average wage in the state.
Why the difference?
Once again, it's the cost of living. The cost of childcare in California is almost double that in Missouri.
Real estate is an even bigger issue. My husband and I bought our 2,100-square foot home in an excellent neighborhood for $132,000. A similar house in Sacramento, California, will sell for around $600,000. This makes home ownership almost impossible for a single mom.
Fringe Benefits
A salary isn't just about money in your pocket. As a single mom, you need a job that offers benefits.
Health insurance is a huge expense, but many employers offer manageable health plans.
Life insurance is another bonus offered by many employers. It rarely has a significant cost, but it can be a significant help if the worst happens.
Retirement savings plans are vital for single moms. When you get older, you don't have someone else's income to back you up. You NEED to be putting money away for the distant future. An employer that offers 401(k) contributions can be invaluable.
Another necessary fringe benefit for single moms is vacation days. As the only caregiver, you will need to take time off when your child is sick or when there's a teacher workday at school. Make sure those days off are paid by looking for a job with ample vacation benefits.
Saving for the Future
Many single moms have enough to worry about with making ends meet each day. They might not have the luxury of thinking about the future. Still, it is good to know you have expenses coming that you'll need to manage.
My son has had three major surgeries in his short life. We weren't prepared for any of them. My daughter has had an emergency room visit that was both traumatic and costly.
Those are just two examples of surprise expenses that pop up, but there are so many others.
What about the time I was suddenly laid off from work? Or when the transmission on my car no longer had the will to move on? It could happen to you, and it probably will.
The BIGGEST future expense is not the one you don't see coming. College is expensive. Even children who have excellent scholarships may not have everything paid.
A good example comes from my own life. I had a scholarship that paid tuition in full. It was great until I learned that living on campus, buying books and luxuries like food weren't free.
A single mom might need more just to make sure her child has the benefit of an education.
Finding a Higher Paying Job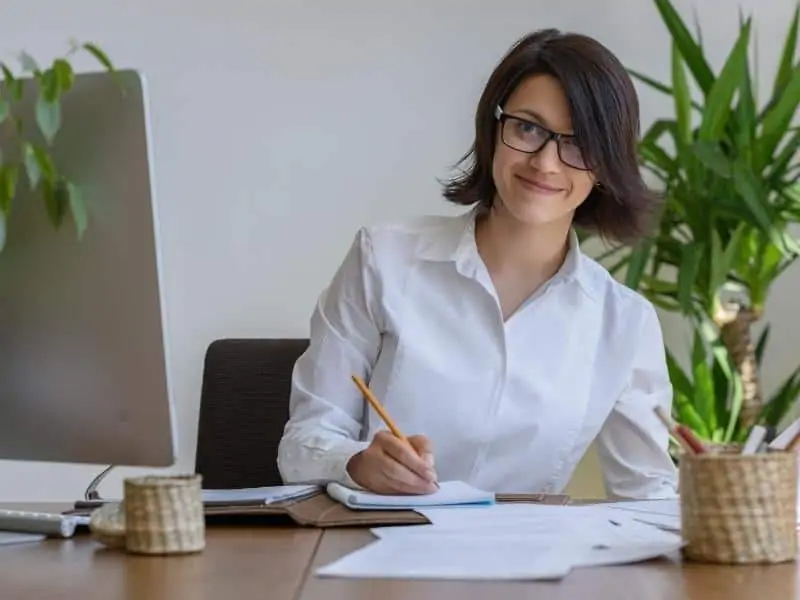 You know that you need to make a minimum of $40,000 to $65,000 to live as a single mom with one child. What if you can't find a job that pays those wages?
The federal minimum wage is currently $7.25 per hour. A mom working full-time at a minimum wage job wouldn't just make lower than what she needs, but she would be below the poverty level.
How, then, does a single mom find a higher-paying job?
Education is the number one factor in getting a job that pays well. That takes time and money, but it's worthwhile.
Likewise, a lower-earning mom might be able to take advantage of government grants to pay for the education received. No time for a four-year degree and a child?
Consider online classes.
Places like Columbia College offer online degrees that can be taken from anywhere. Another option is certification or trade school. These cost less, take less time, and can often be taken online.
A fast way to make a higher-earning job is to:
Beef up your resume.
Perfect your interview skills.
Keep applying for jobs.
Don't give up, and don't settle if you're certain you can do better than what you've been offered.
Pro-Tip
One of (if not the best) the ways a single mother can ensure they're able to make a living wage is to further their education.

There's a lot of options out there. I'm personally partial to healthcare careers. Check out this article on the best healthcare jobs for moms for some of my favorite picks.

You can also go here to start looking for universities or trade schools so you can further your education and set your
Key Takeaways
A good salary for a single mom is subjective, but it's certainly no less than $40,000 per year regardless of your location.
Do you have any tips for single moms? Share them here! Are you a single mom yourself? Take a look at our job board!
Have You Read These Yet?
Frequently Asked Questions