10 Fun Birthday Party Activities For 1-Year-Olds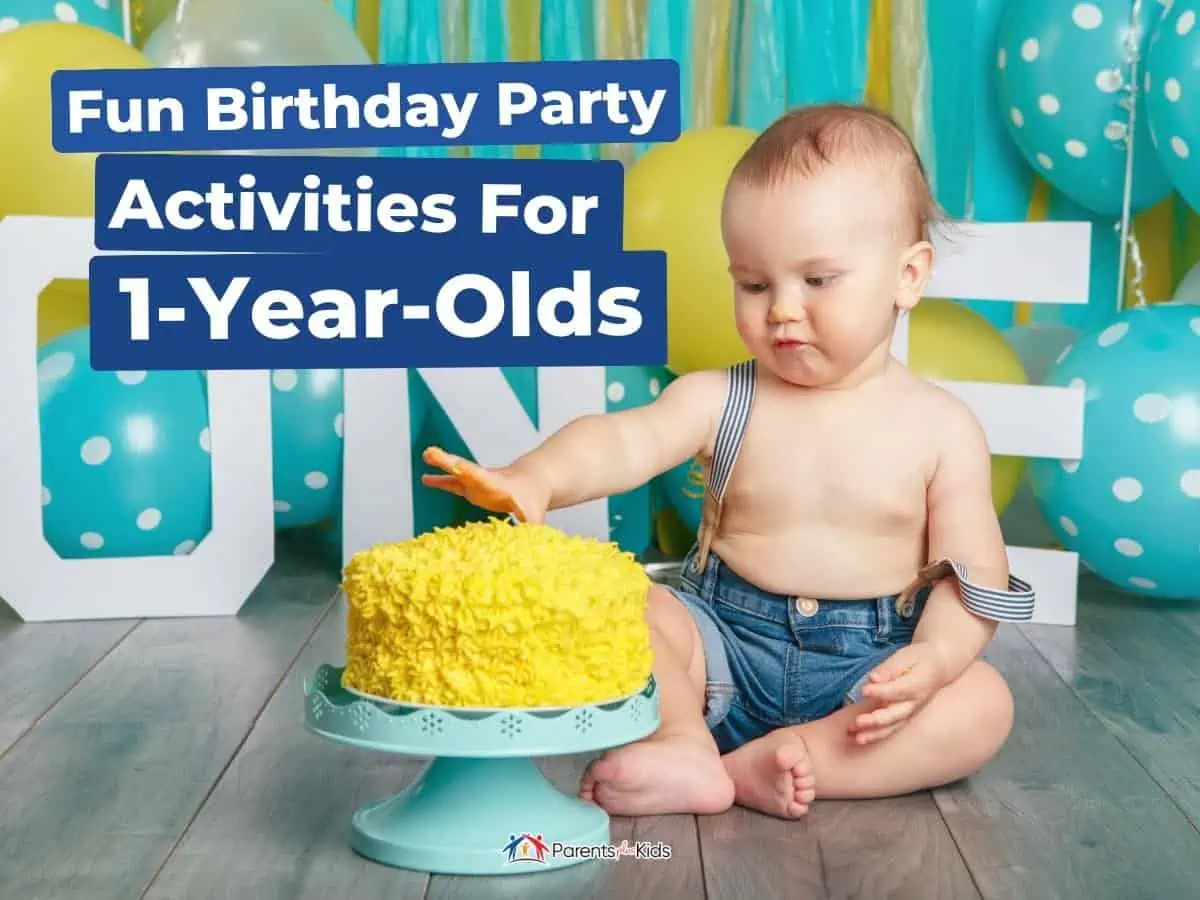 This post may contain affiliate links. If you buy through the link, I may earn a commission. Learn More.
My husband and I were excited when our oldest child was about to turn one. We planned a lavish birthday party that would be the talk of the play group.
We wanted to make sure it was special for our little boy. Unfortunately, there were some things we didn't anticipate.
Birthday Party Activities For 1-Year-Olds
The truth is, a one-year-old child is just as happy with a tub of mud as they are with a big birthday party. Likewise, they will have no memories whatsoever.
If you throw a big party like my husband and I did, you aren't doing it for your child as much as for yourself.
A birthday party with lots of babies and their sleep-deprived parents is a recipe for disaster.
My son's party was filled with tears, screaming, poopy diapers, and babies who mostly didn't know what was happening around them. I learned a few things about birthday parties by the time my next child came along.
The following list will help you throw a birthday party that is easy for you while also being fun for your child and any other children who join the festivities.
PRO TIP
There's nothing wrong with throwing a party for your 1-year-old because you want them to have one.

You just have to acknowledge that realistically, they're not going to remember it or care about it, and that's okay.

You just need to accept that fact because that may or may not change what you decide to do.
1. Smash Cake
What is It?
The smash cake is a time-honored tradition. It is basically a smaller version of a birthday cake that a baby can dig into.
My kids had never tasted cake before their first birthdays, which made it an extra special treat.
The smash cake does not have to be fancy. It just needs to be cake with frosting. I also recommend putting down a dropcloth and removing any nice clothing from the child.
After all, it's not called a "delicately place small bites into your mouth and chew silently" cake.
Is it for Indoors or Outdoors?
Both!
Items Needed
Cost
You could get away with spending less than $5 to make a smash cake or you could have one custom-made, which could cost $20 or more.
2. Sensory Bins
What is It?
Fill up containers with fun items that engage a one-year-old's senses. Rice, beans, pasta and flour are all good options though you can come up with many more.
Whatever you choose to place in the sensory bins, ensure that the items are either small or large enough to not post a choking hazard.
Never use harsh chemicals and always pay close attention to the children as they play.
Is it for Indoors or Outdoors?
Both!
Items Needed
or
Cost
Between $20 and $30
3. Storytime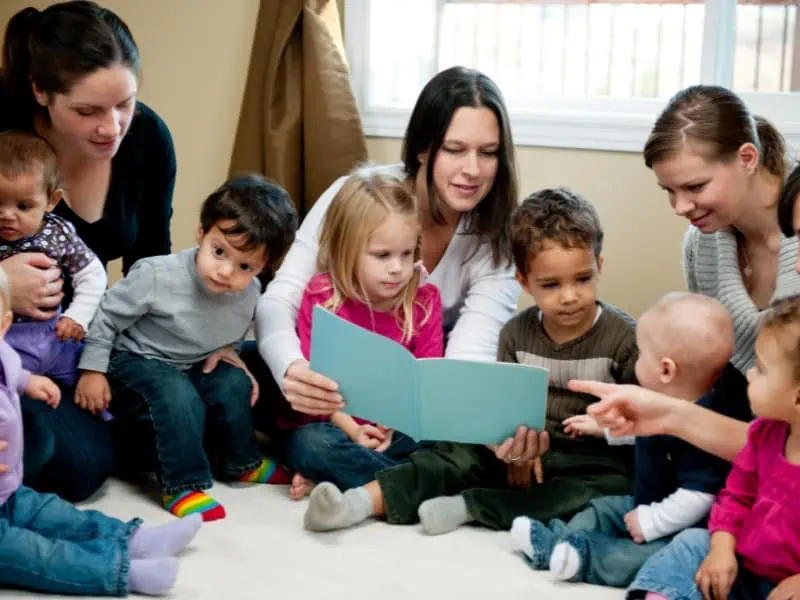 What is It?
Babies love being read to. Make that activity a part of your child's birthday party! For my daughter's first birthday, I read a favorite story aloud.
Each guest was given their own copy that they could enjoy right away along with a special necklace representing the story.
I asked parents to set the necklace aside until they are much older.
Is it for Indoors or Outdoors?
Both!
Items Needed
Cost
You could easily use books you already own and spend nothing for this activity. Any other cost depends on the number of books you wish to buy.
4. Bubble Play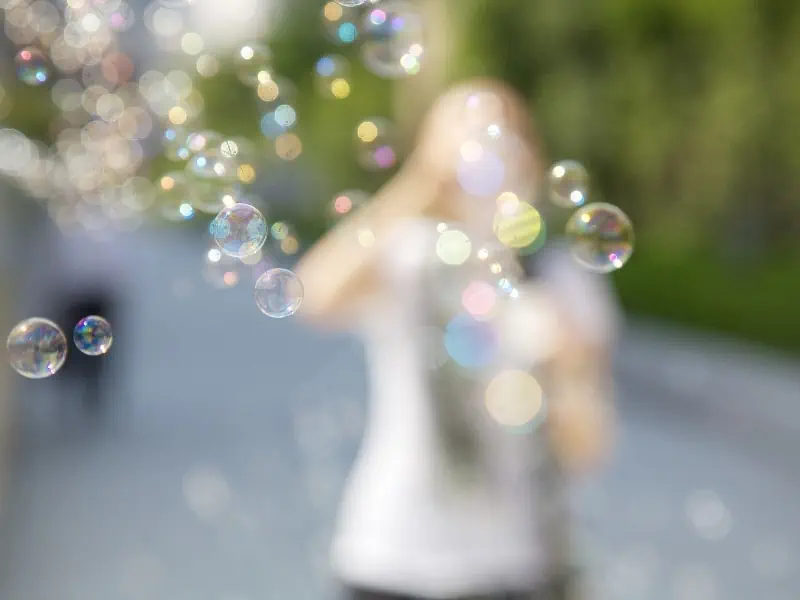 What is It?
Babies love playing with bubbles. You can give them bubbles they can try to blow, let them play in a tub of foam or make a combination.
Remember to only use non-toxic supplies and never let a baby play in foam without close and constant supervision.
Is it for Indoors or Outdoors?
Outdoors
Items Needed
Cost
$50 or less, depending on how many bubble options you want to provide.
5. Puppet Show
What is It?
Even young babies need to be entertained. One of the best way to entertain little ones is with a puppet show.
You only need a theatre, some hand puppets and a script to put on a great performance.
You may need to find some helpers to put on the play with or for you. You can even ask older siblings if they would like to put on the show!
Is it for Indoors or Outdoors?
Either, but indoors is suggested.
Items Needed
Cost
About $70
6. Tunnels
What is It?
Most 12-month-old babies are crawling or even walking. The new-found mobility is something these children desperately want to continue testing.
Give them a reason to roam with tunnels for toddlers. Use just one tunnel or set up tunnels of different sizes for the toddlers to explore.
Is it for Indoors or Outdoors?
Both! Tunnels can be used indoors, but space is sometimes a factor.
Items Needed
Cost
About $35
7. Finger Painting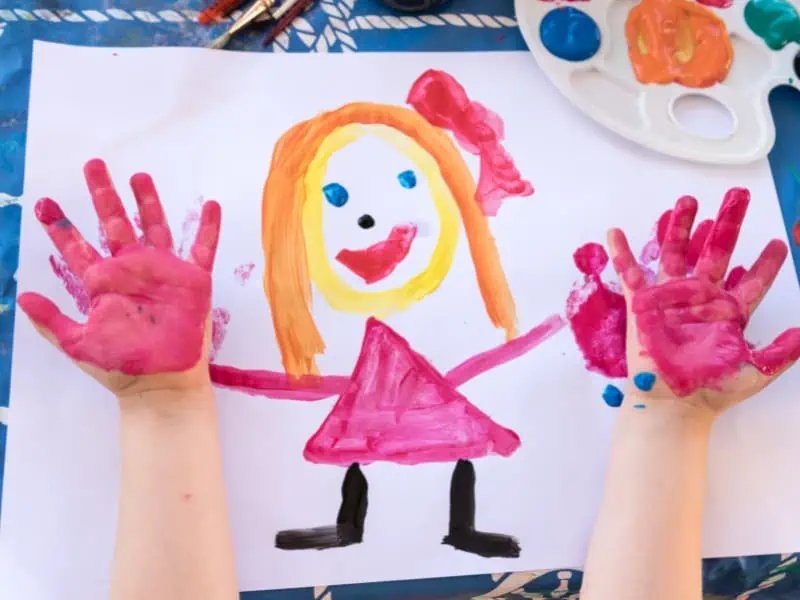 What is It?
Yes, one-year-olds can paint. Finger painting is a fun activity that combines creativity with getting very, very messy.
Let any guests know about this activity in advance so they can dress their children in clothing that can get covered in paint.
Is it for Indoors or Outdoors?
Outdoors is recommended.
Items Needed
Cost
About $40
8. Petting Zoo
What is It?
One-year-olds are not known for being gentle with animals. They could easily harm any animal they try to pet.
They could also become harmed themselves if they are too rough with a live animal. This is why your one-year-old's petting zoo should only have plush animals!
Provide an array of plush animals that babies can squeeze, tug and hug without fear of injury to animal or child.
Is it for Indoors or Outdoors?
Both!
Items Needed
Oversized Stuffed Animals might include:
Cost
Plan to spend about $20 to $30 for each oversized, plush animal.
9. Sandbox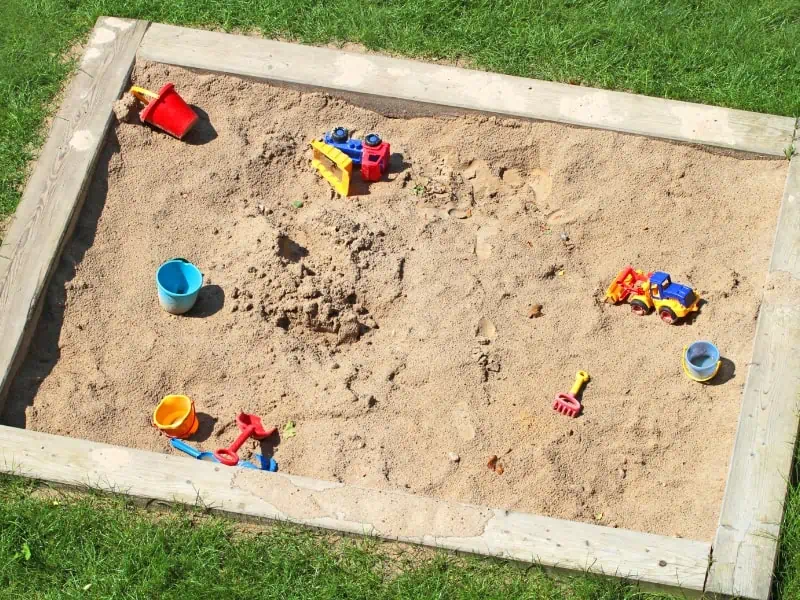 What is It?
A sandbox is a great idea if you are lucky enough to have warm weather for a birthday.
Like sensory play, children will enjoy the feel of sand running through their fingers.
They like filling cups with sand and dumping them back out again. They might not build a castle, but they will enjoy their time spent on a faux beach.
A word of warning: Be very careful around sandboxes. A lot of little ones like to throw sand, which can damage a young child's vision.
Keep a very close, watchful eye on children and immediately remove any child who continually throws sand at others.
Is it for Indoors or Outdoors?
Outdoors
Items Needed
Cost
You could spend about $200 or more on a sandbox, toys and an adequate amount of sand.
Conversely, scope out a public park with a safe and clean sandbox area. You will still need to spend about $20 for your own sand toys.
Don't forget the sunblock for outdoor play.
10. Dance Party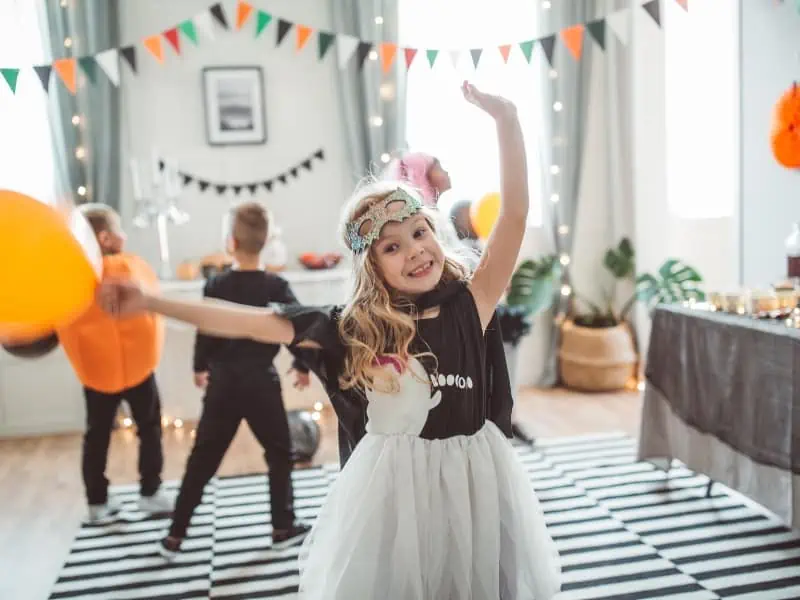 What is It?
A dance party is pretty self-explanatory. No, I don't expect your one-year-old to be able to do the Macarena, the Charleston or the Toosie Slide.
My youngest wasn't even walking at age one. Still, she could bop and sway with the best of them.
Provide some fun, kid-friendly music and watch as the little ones enjoy a good beat.
Is it for Indoors or Outdoors?
Both!
Items Needed
Music
Cost
Free!
Key Takeaways
One-year-olds don't need a lot of entertainment. These activities are more than enough to fill a party.
Do you know of any other fun activities for one-year-olds? Tell us in the comments!
Have You Read These Yet?