10 Fun Birthday Party Ideas For an 8-Year-Old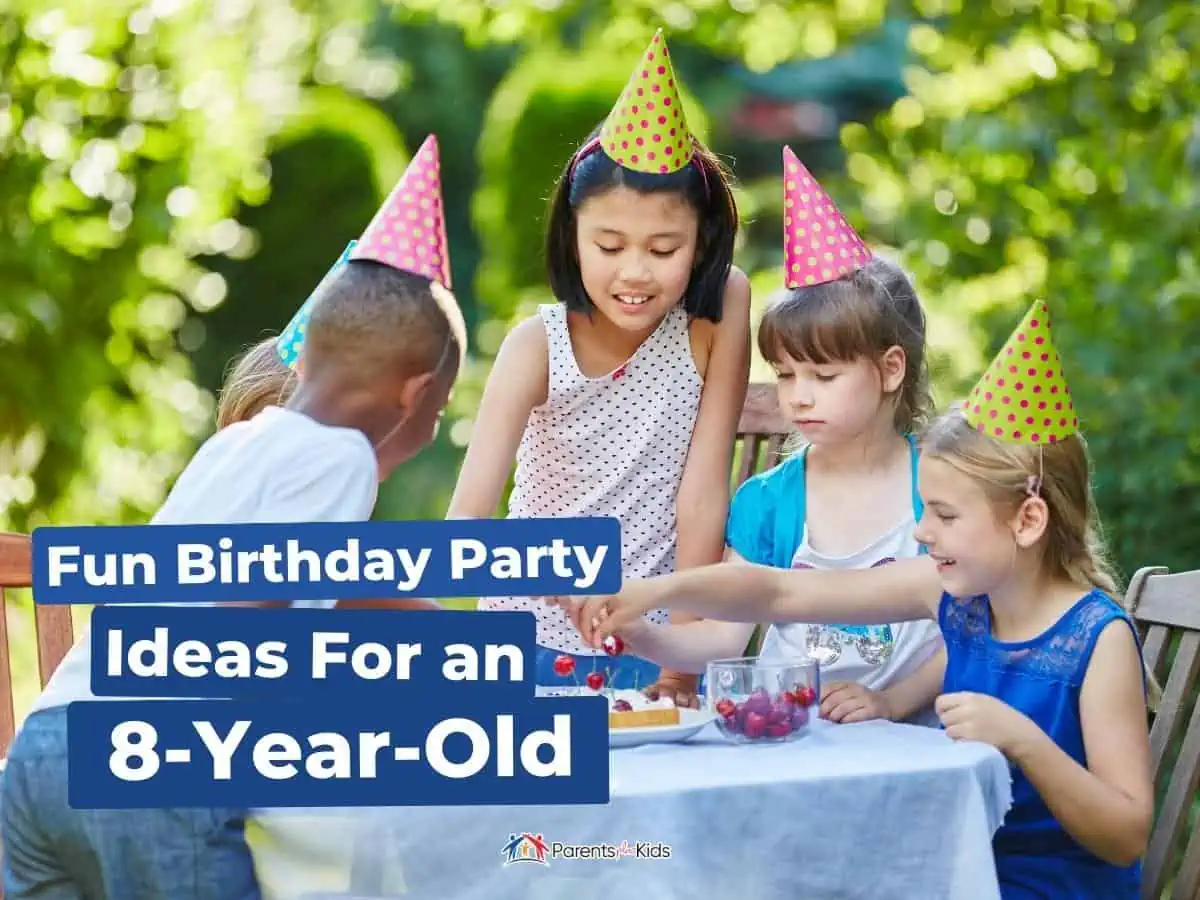 This post may contain affiliate links. If you buy through the link, I may earn a commission. Learn More.
Eight is an extraordinary age.
Children who turn eight are full of wonder, excitement, and energy.
A successful party for an eight-year-old should have some clear plans in place to keep everyone safely having a great time before they are loaded up with sugar and sent home to their parents.
Birthday Party Ideas for an 8-Year-Old
I am a strong supporter of themed birthdays. I love picking a favorite topic or activity, and then planning parties around that theme.
That said, pretty much any activity can be on theme with the right decorations and a few alterations.
You don't have to spend several hundred dollars on games and supplies that you will never use again.
The items you purchase for your 8-year-old's birthday party should be ones that you can still use when they turn nine, 10, 11, and 12.
You might need to switch up the context, but you will theoretically have a one-time expense that will last for years.
Alternatively, you could purchase items for the birthday party that could still be used every day once the party is over.
1. Volleyball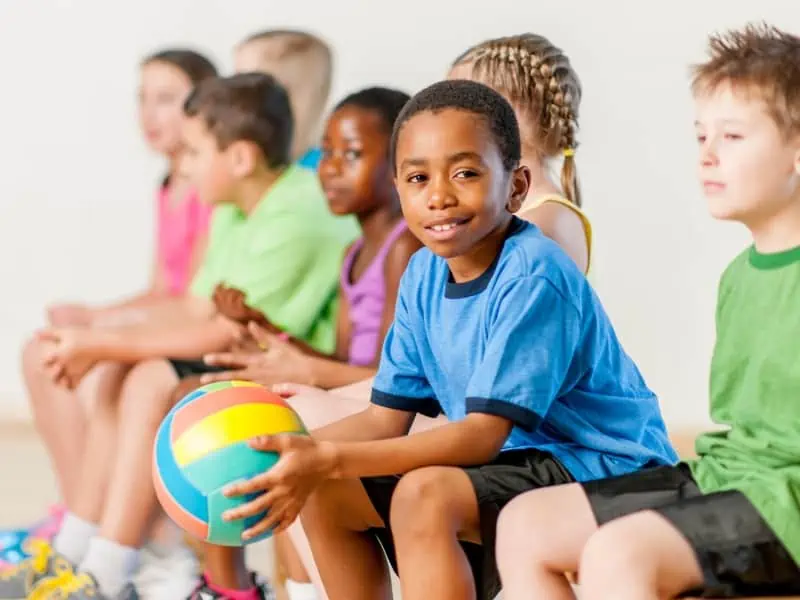 What is It?
Volleyball is a great outdoor game that nearly anyone can play. Set the net up anywhere you have ample room.
Give the kids a volleyball and enjoy watching them play. Get a volleyball set with badminton equipment for even more ways to play.
Is it for Indoors or Outdoors?
Outdoors
Items Needed
Cost: About $40
2. Nerf Battle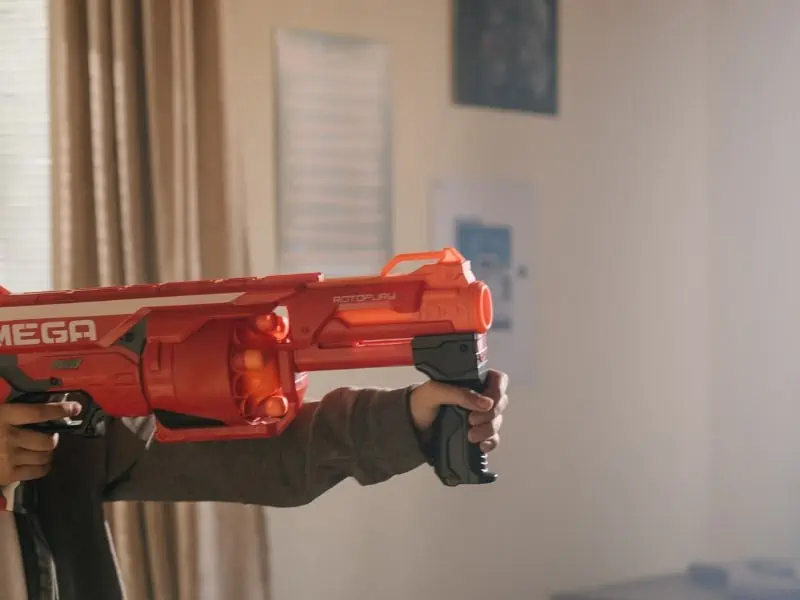 What is It?
There is something about attacking each other with foam that kids love.
A Nerf battle combines your desire to have a memorable party for your child with the guests' needs to run around your home having fun.
If you don't have a yard that is big enough for a Nerf battle, hit the park! Just remember to pick up all of the ammo after you're done.
Kids who have winter birthdays can still have a Nerf battle by renting out a gym or setting up in a large basement.
Is it for Indoors or Outdoors?
Outdoors are recommended though indoor Nerf battles are possible.
Items Needed
Cost: $120 and up
3. Cars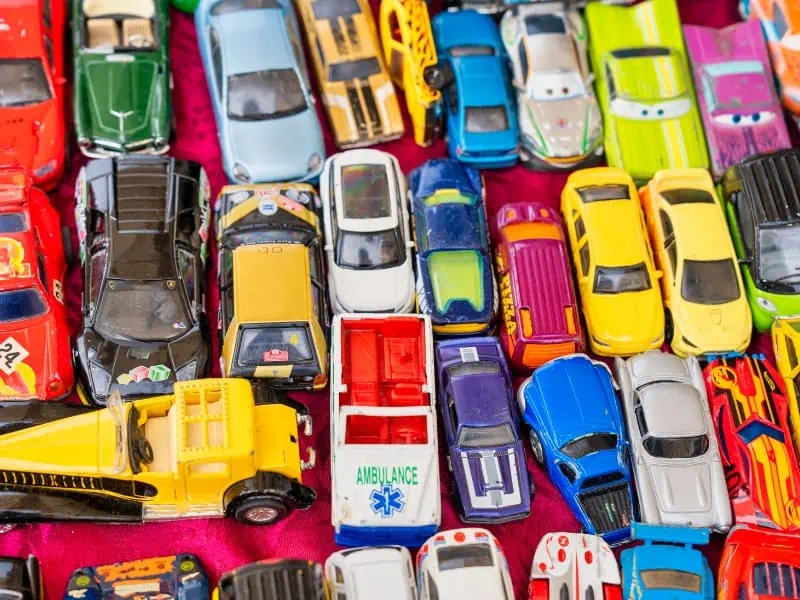 What is It?
Eight years old is still young enough to enjoy playing with toy cars.
The brilliant thing about having a space for cars at your party is that it requires no guidance.
You can simply set up a collapsible storage mat, load it with cars and leave it available for children who want to play.
Is it for Indoors or Outdoors?
Either!
Items Needed
Cost: $45
4. Pictionary
What is It?
Pictionary is a great board game that is truly for all ages. Players are divided into teams.
One at a time, they take turns drawing items prompted from the included cards while their team members attempt to guess what is being drawn.
Have an adult on hand to settle any disputes and read item prompts that some kids might not understand.
When the party is over, you will still have a fun board game that your family will love.
Is it for Indoors or Outdoors?
Indoors
Items Needed
Cost: $20
5. Friendship Bracelets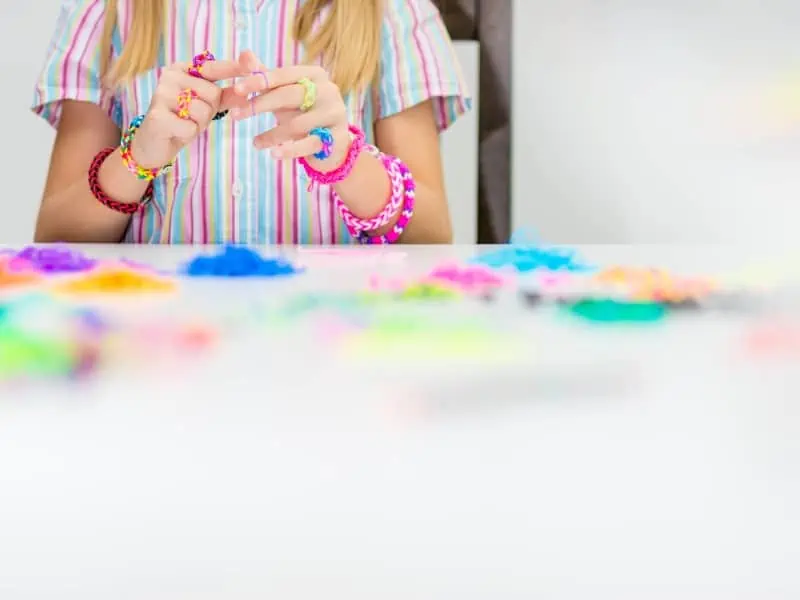 What is It?
Children learn how to make friendship bracelets at an early age.
They are inexpensive and simple enough for even young children to understand how to create them. Once they have been made, children exchange them with their friends.
Making friendship bracelets is a fun activity for an eighth birthday that your child can continue long after the party day is over.
Is it for Indoors or Outdoors?
Indoors
Items Needed
Friendship Bracelet Making Kit
Cost: $20
6. Glow Battles
What is It?
Children with excess energy will enjoy a glow battle. They use soft, glowing batons for a safe ninja-style battle.
This is a great game for a party that includes a sleepover. It can also be used indoors with the aid of a dark basement.
Is it for Indoors or Outdoors?
Both!
Items Needed
Glow Battle Game
Cost: $40 for a set of four
7. DIY Favor Bags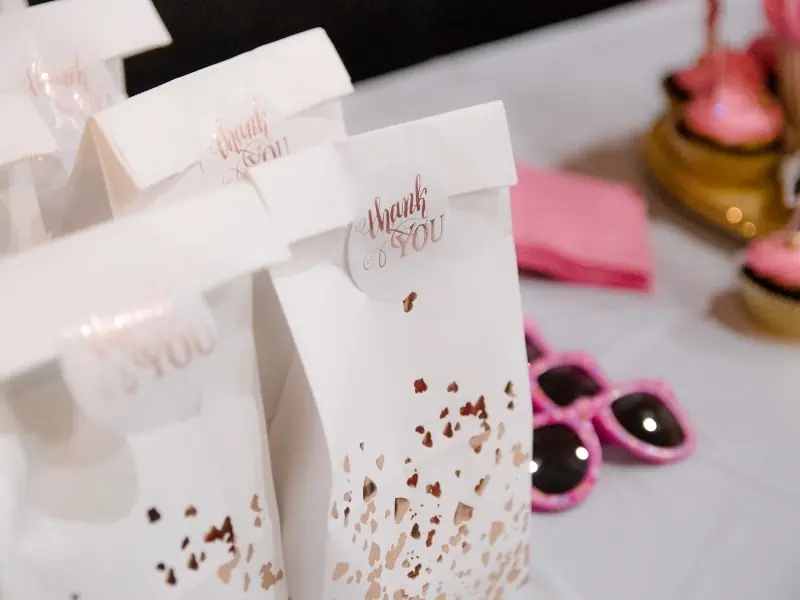 What is It?
Most birthday parties include favors that follow the theme. Some popular choices are small tubs of slime, stickers, mini-notebooks and little toys.
All of the children need bags for taking their prizes home. Why not have them design their own bags?
Arm them with fabric markers and let them decorate these bags however they like. Just remind them that they shouldn't mark on their own clothing.
Is it for Indoors or Outdoors?
Indoors
Items Needed
Cost: $35 to $40
8. Spa Day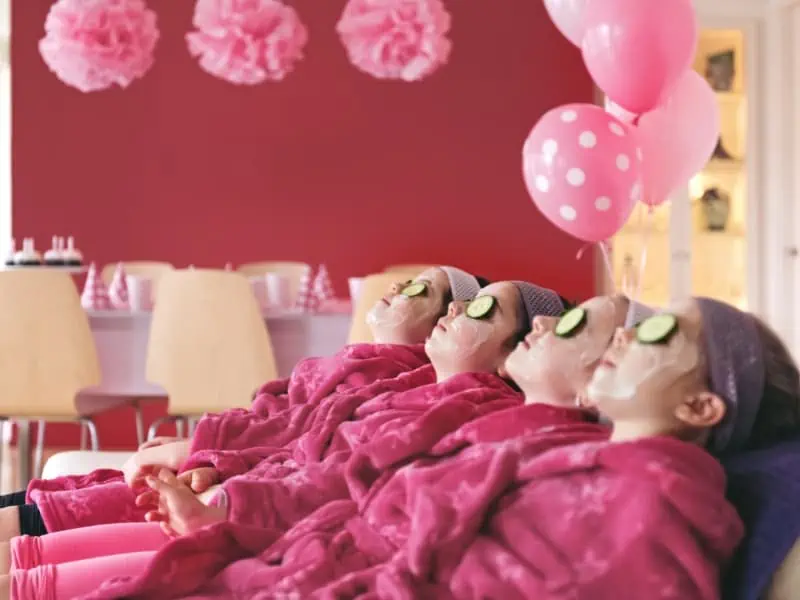 What is It?
Even children as young as eight love a spa day. You can book a pampering session at your favorite spa or you can create a spa day at home.
Provide moisturizing masks and nail supplies so the guests can create their own mani-pedis. Don't forget to play some relaxing music in the background!
Is it for Indoors or Outdoors?
Indoors
Items Needed
Cost: About $40
9. Pool Party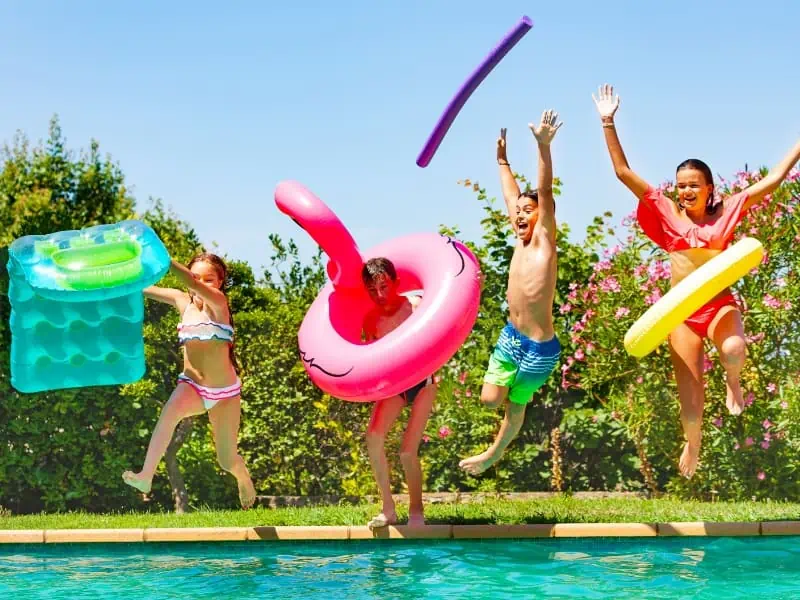 What is It?
Pool parties are some of the most popular because they require very little effort on the part of the parent.
Your job is to book time at the pool, bring snacks and apologize to the lifeguards for the decibel level of the party-goers. Kids can splash, dive and swim until the party ends.
If you have your own pool, make sure you have plenty of helpers to keep kids safe while swimming.
Is it for Indoors or Outdoors?
Either depends on where you book the party.
Items Needed
None
Cost: Approximately $200 per hour plus the cost of treats
10. Pizza Party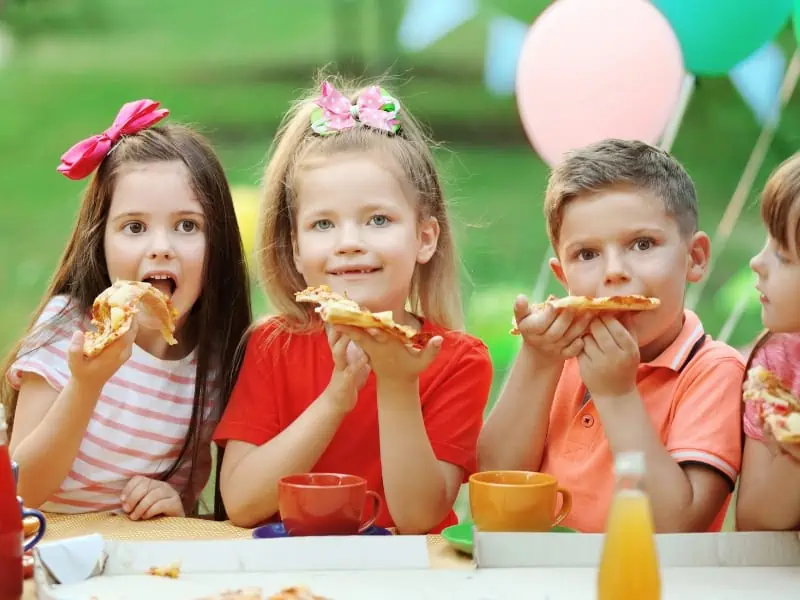 What is It?
Many pizza places offer rentable rooms for birthday parties. You book the room in advance and pay for enough drinks and pizzas to feed the guests you invite.
Some pizza places will include, for an additional fee, a tour of the pizza-baking area.
Inquire about any extras in advance so you can take full advantage of what your pizza place offers.
Is it for Indoors or Outdoors?
Indoors
Items Needed
None
Cost: Varies, but plan for $15 to $25 per guest. Most pizza places require that you pay for the pizza in advance with no possibility of a refund for no-shows.
Key Takeaways
An eighth birthday party is a great time to try something new. Of course, there is still a lot to be said for the tried-and-true.
Pick a few of the ideas from this list for your child's next birthday party and let us know how it goes!
Have You Read These Yet?