10 Fun Birthday Party Ideas For a 6-year-Old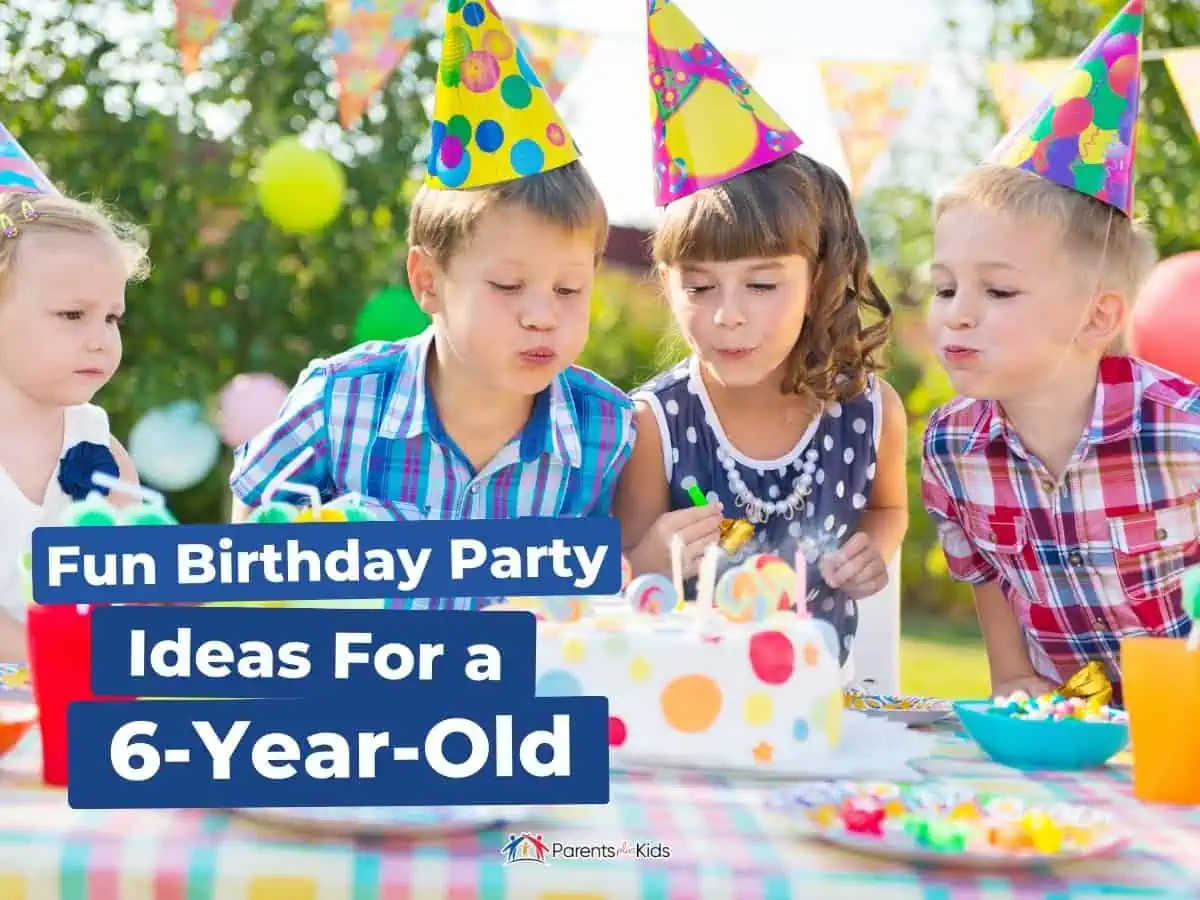 This post may contain affiliate links. If you buy through the link, I may earn a commission. Learn More.
Throwing parties is one of the things I do best.
I love planning parties for my family, for friends, and for anyone who will let me.
I have planned dozens of birthday parties for six-year-olds. The following list of activities are some of my favorites.
Fun Birthday Party Ideas For a 6-Year-Old
Six-year-olds have widely varying personalities. Some are wild and rambunctious.
They need a lot of movement in order to stay entertained. Others are calm and focused. They can be happily entertained with one, quiet project.
For a six-year-old's birthday party, I like to set up stations that allow kids to move from one place to another without guided interaction.
The key to using stations at a birthday party is to explain each one at the beginning of the event.
Show children how to play, and then leave them to it. Another option is to have helpers at each station. Recruit relatives, other parents or older siblings to act as guides.
If you choose to go this route, ask well in advance of the party. Don't ambush anyone into working at a party when they were planning to relax.
1. Pop-Up Basketball
What is It?
Pop-Up Basketball is a great choice for six-year-olds who aren't quite tall enough to employ a standard-height hoop.
Pop-up basketball is also good because it can be moved anywhere. You can set it up indoors or outdoors, and then fold it up and put it away until the next time to use it again.
Is it for Indoors or Outdoors? Both!
Items Needed
Cost: $25
2. Watch a Movie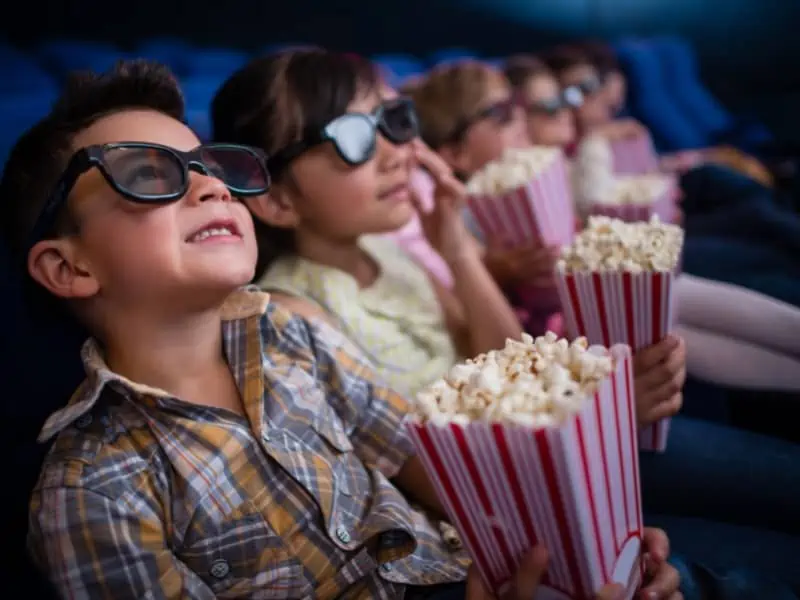 What is It?
Put on a movie or favorite streaming show in the background of an indoor party.
Kids can stop what they are doing to watch the movie as they wish or they can spend the party happily entertained by the characters on the screen.
This is a low-cost, enjoyable party activity for most ages.
Is it for Indoors or Outdoors? Indoors
Items Needed
Movie or Streaming Content of Your Choice
Cost: Free!
3. Lego Corner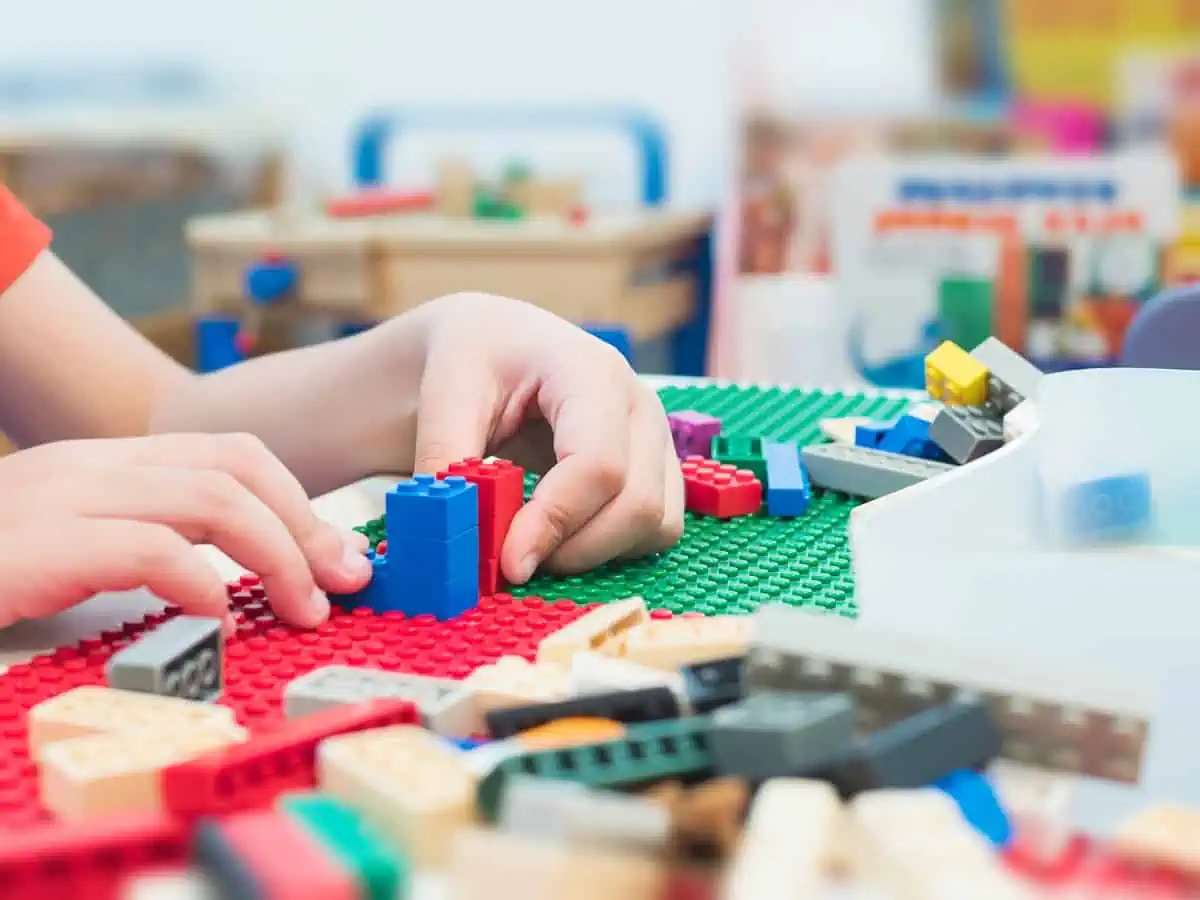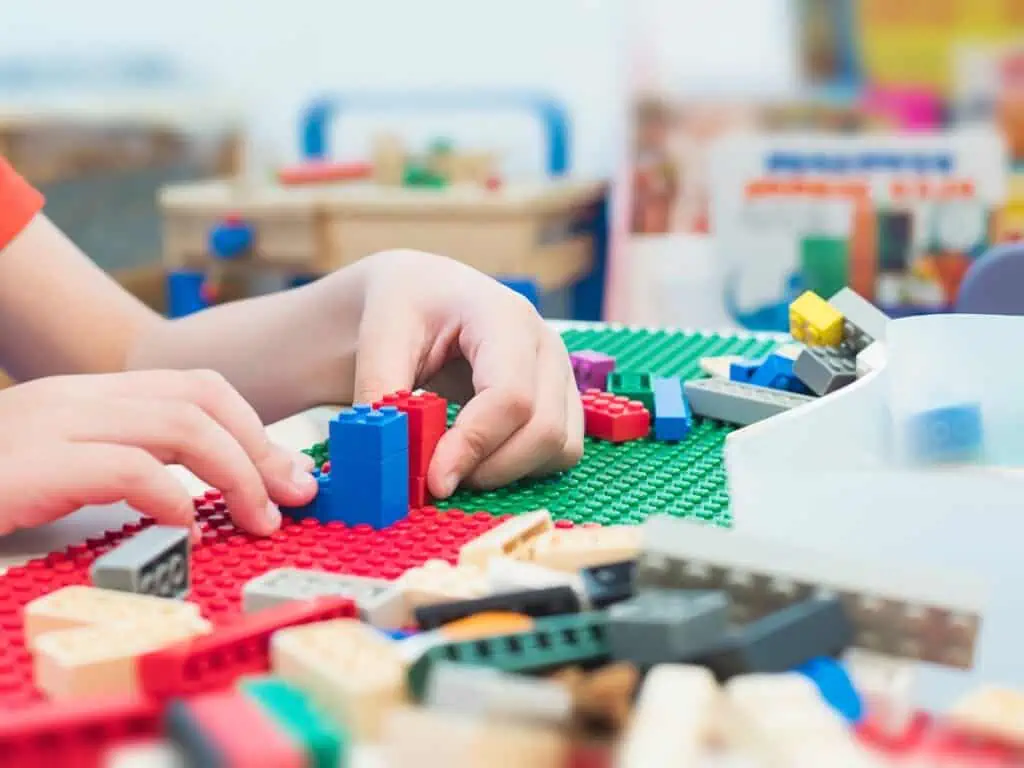 What is It?
Kids love Lego. Set up a space on the floor using a collapsible storage mat filled with as many building blocks as you wish. This gives kids free reign to create whatever their imagination allows.
I threw a party one time that was purely Lego-themed that had multiple stations like this set up around the party room. It was a very successful party with a room full of happy faces.
Is it for Indoors or Outdoors?
Indoors
Items Needed
Cost: Cost varies depending on the number of building blocks you are willing to buy. Plan to spend no less than $100.
4. Sticker Sheets
What is It?
What child doesn't love stickers? Set up a station with sticker scenes or "make a face" stickers and kids will enjoy themselves with a quiet activity that requires little to no help from adults. 
Is it for Indoors or Outdoors?
Indoors
Items Needed
Cost: $14
5. Excavations
What is It?
I don't know about you, but I love mini-excavation kits. You truly never know what you're going to find inside.
Each child is given a small, safe tool and a block that is filled with either a toy or some gemstones. Some kids break through the chalky material very quickly.
Others like to take their time. They will all be pleased with freeing the treasure that is inside. There are multiple types of excavation kits that are fun and inexpensive.
You can purchase an assortment or stick to one type. Make sure you set this up outdoors or put down a drop cloth for easy indoor cleanup.
Is it for Indoors or Outdoors? Both!
Items Needed
Cost: About $15 to $20 per 12-piece kit
6. Ring Toss
What is It?
A series of cones are set up in a triangular form. A stack of rings are located nearby. Show the children where to stand before attempting to toss the rings over the cones.
Better still, mark the area with painter's tape or washable chalk paint so children will be able to find their spot each time they play.
Is it for Indoors or Outdoors? Either, but outdoors is best
Items Needed
Cost: $16
7. Hot Potato
What is It? Hot Potato is a game in which children take turns tossing the object (the hot potato) to each other.
Like musical chairs, music is playing in the background and when it stops, the child holding the hot potato is out. This game does require adult guidance
Is it for Indoors or Outdoors? Either!
Items Needed
Cost: $20
8. Bubbles
What is It? Bubbles are my go-to for most ages. I keep a pile of bubble wands handy for every party, every playdate and random Saturdays.
Bubbles are safe, easy and kids never tire of them. Place a stack of large bubble wands at one of your stations and tell kids to choose their favorite and enjoy.
If you want to ensure each child keeps their own bubble wand, wrap name tags around the base.
Most six-year-olds should be able to recognize their names but you could alternatively choose a unique sticker to represent each child.
Is it for Indoors or Outdoors? Outdoors
Items Needed
Cost: About $1 to $2 per child
9. Spyder Pong
What is It?
I love the idea of turning a birthday present into a fun party game for kids. A spyder pong table is a great present that all of the party-goers will love!
Spyder pong is a combination of table tennis and volleyball that is beloved by kids and adults. You may even get any parents attending the party to join in on the fun.
Is it for Indoors or Outdoors? Both!
Items Needed
Cost: $120
10. Bookmarks
What is It?
I live in a house with a lot of readers. We are in constant need of bookmarks that somehow get lost at just the moment we need them.
Making bookmarks is a popular pastime and fun at parties. I keep a stack of these scratchable bookmarks as a backup when kids are bored or low on energy but still need something to do.
Is it for Indoors or Outdoors? Indoors
Items Needed
Cost: $9 for 36
Key Takeaways
Birthdays are about celebrating. Make sure your birthday child has plenty to celebrate with a multitude of things to do.
Do you know a birthday activity that isn't listed here? Have you tried one of these activities? Tell us about it in the comments!
Have You Read These Yet?