Can You Childproof Alexa?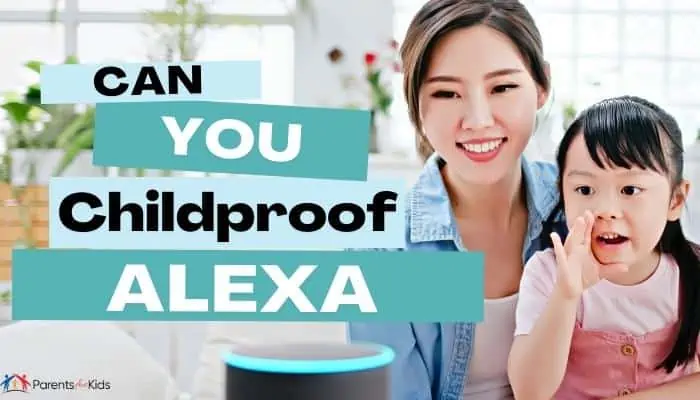 This post may contain affiliate links. If you buy through the link, I may earn a commission. Learn More.
Having a virtual assistant in the home is no longer a SciFi fantasy or a luxury for the very wealthy. Nearly every home has an Alexa to help with daily tasks.
With all of the benefits of Alexa, it is easy to forget that it needs to be childproofed.
*FYI, some of the links in this article about can you childproof Alexa may be affiliate links. If you click and make a purchase, we may get a commission (at no extra cost to you). For more info, please see our disclaimer.
Can You Childproof Alexa?
You can and you should childproof your virtual assistant. At a minimum, ensure that children aren't able to give out personal information or access adult materials through Alexa. Unless you suddenly want to be the proud owner of thousands of dollars worth of Lego, turn off purchasing abilities as well.
Filter Explicit Content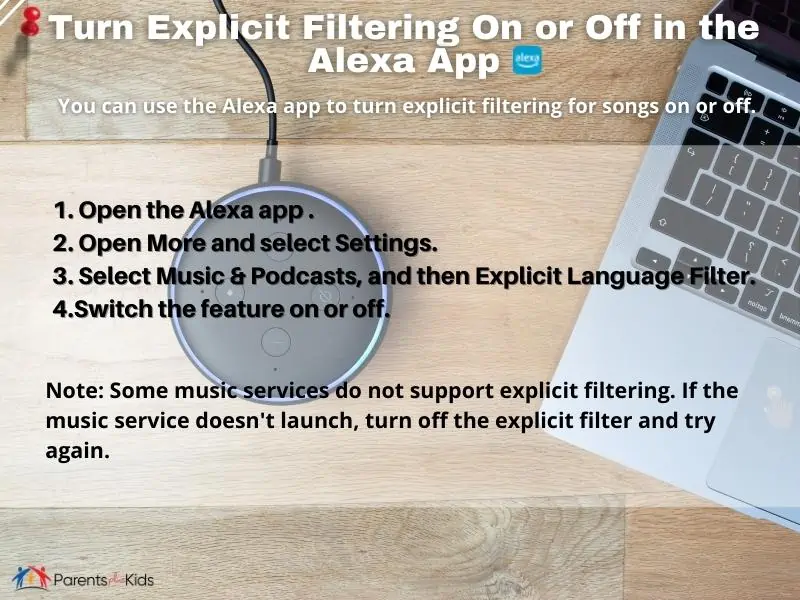 My daughter became obsessed with a certain Disney star a couple of years ago. She was very excited when she learned that actress had released some music.
My husband and I were far less excited when we heard a language that was not appropriate for a nine-year-old. That is when we realized how important the explicit filter was.
The explicit filter on Alexa allows you to block any song that has explicit language. It also blocks a number of streaming services. If your child complains, tell them to ask Alexa to play the "radio edit" of the song they like. In most cases, this will offer a toned-down version of their chosen music.
One Warning:
My kids understand technology far better than I do. They are able to turn off the explicit filter just as easily as I turned it on.

Make sure your children know, in advance, that they will lose their Alexa privileges if they try to overturn your choice to block explicit music.
Do Not Allow Purchases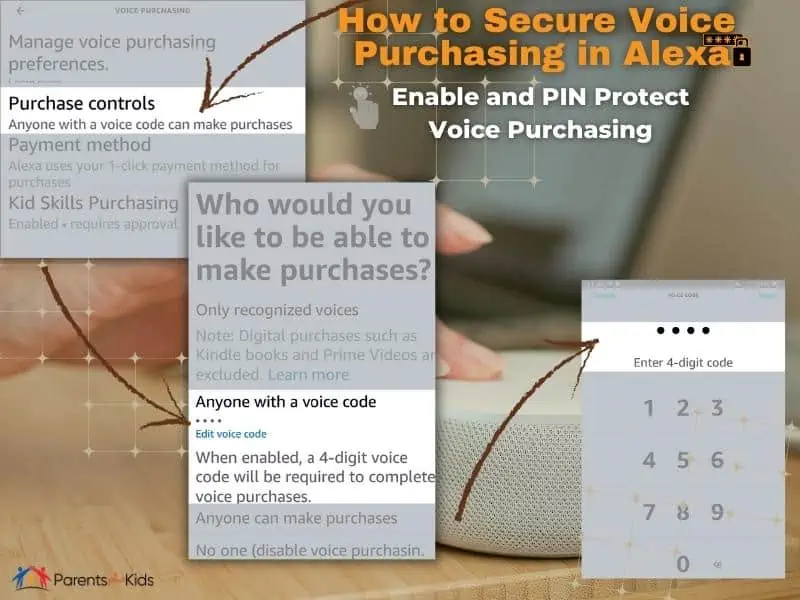 How would you like to be the proud owner of 100 boxes of gummy bears? Do you love the idea of getting a credit card statement filled with in-game purchases?
No parent wants that, but unfortunately, it is far too easy for kids to make purchases using Alexa. Luckily, you can turn off voice purchasing in the settings for your Alexa account.
If you love being able to voice purchase but you don't want your kids to be able to do the same, you can lock your account with a four-digit code. Alexa will prompt you to say the code before a purchase can be made.
Just make sure you don't shout it out within earshot of your kids. Likewise, change your purchasing code often.
You should be able to trust your kids not to make purchases through Alexa even if it is an option. However, a young child might not have learned the fundamentals of how purchasing works. It is better to lock down that feature while children are still learning about money.
Do Not Disturb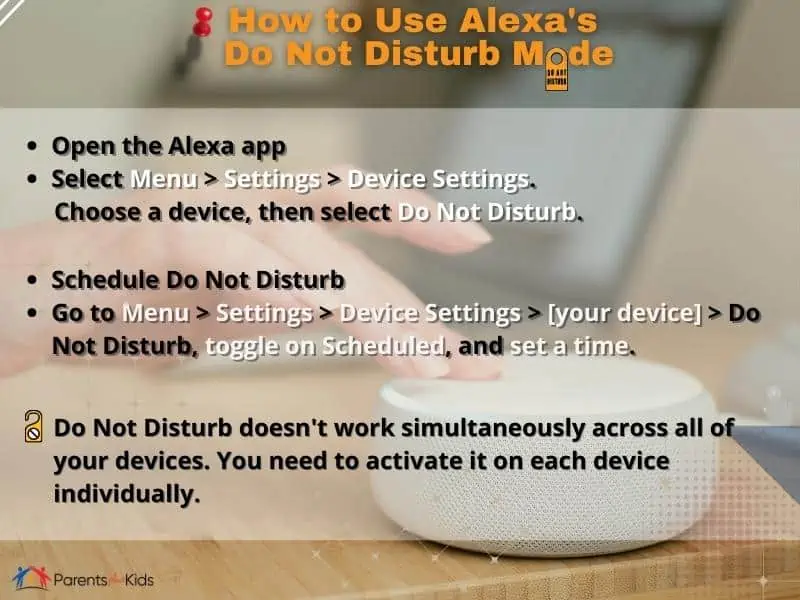 I have my virtual assistant set on Do Not Disturb mode from 10 PM to 7 AM. I do this to avoid arguing with my kids about listening to music or playing games when they're supposed to be asleep.
Likewise, my husband is a very light sleeper. Any dings or noises from Alexa would wake him up pretty quickly.
Do Not Disturb also prevents children from using the device as an in-home intercom. Without Do Not Disturb enabled, they could constantly wake each other up throughout the night.
Key Takeaways
These are just three ways Alexa can be childproofed. There are many others and, with the rapid pace the technology is changing, new ways to childproof are consistently added.
What is your favorite way to childproof your virtual assistant? Tell us your tips in the comments.
Have You Read These Yet?
Frequently Asked Questions